Veleta massage chair with voice control, 3D joystick, back and leg heating, Bluetooth music and USB port
Avaibility

IN STOCK
Free Shipping & Installation

Warranty

3 years + 5 years AS

LAUNCHING PRICE
£ 5500
CURRENT PRICE

£ 4750

SAVE NOW:

£ 750
ASK FOR DETAILS
| | | | |
| --- | --- | --- | --- |
| 3D massage rollers | 4 massage rollers | Heating for legs | Heating for back |
| Preliminary scanning | Voice control [NEW] | 3D JOYSTICK [NEW] | 137 cm SL track |
Veleta – a massage chair emulating the hands of a massage therapist
Veleta by Komoder is part of Komoder new generation, designed with 4 intelligent, silent massage hands which move up and down to provide a full back massage. The Veleta uses the new L-shape massage system, which, at its 137 cm, is the longest massage track.
Full air pressure massage (shoulders, back, seat, arms, legs)
The Veleta is designed with an innovative air pump and valve function. The pump can function in sync or continuously, to provide the motor power required by the 28 airbags. Both the relaxation massage and the strong airbag pressure are unique and precise, providing a refreshing massage.
3D JOYSTICK. The perfect adjustment solution. Now you have complete control of the massage rollers.
The fact that its 3D technology allows you to adjust the depth of the rollers using a Joystick proves once more the chair's capability to offer a customized massage. You can choose from 5 3D intensity levels to enjoy a deep neck massage for instance, or a deep rolling massage to improve body posture.
Designed with heating system for back and legs
The heating system improves massage efficiency, eliminating the cold feeling in winter or in air conditioned rooms in summer. Thanks to this incorporated heating system, the Veleta has become one of the most complex massage chairs on the market. The back heating function uses carbon fibers as a far infrared heating source.
The massage chair is designed with a smart space saving function.
The massage chair has been designed for small spaces, so that it only needs a 5 cm rear wall clearance when in operation. The chair's seat will slide forward without touching the back wall.
Nice appearance. Functional design.
The massage chair's dynamic shape was adopted in order to help users save space at home. This model is ideal for house, apartment, office, and in narrow spaces.
The massage chair scans your body and smartly adjusts itself
The new Veleta is designed with an automatic shoulder detection system, which will scan the user's body prior to every massage session in order to detect the user's height and weight, for a perfectly customized massage.
3D roller system, with 5 intensity levels
The new Veleta massage chair is designed with intelligent and silent 3D mechanical hands which move up and down, in and out, and sideways. These mechanical hands help detect each user's height and weight.
Convenient use: shortcut buttons for a complete control.
The new Veleta provides easier access to the control buttons. You no longer have to stop in the middle of a massage to change your massage position. You can stop the chair in any position at any time to rest or watch TV.
Charge your phone using the USB port on the right armrest.
The Veleta is designed with a USB port for charging phones or other devices.
Negative oxygen ion function
Negative oxygen ion function – check the button on the upper left arm. Innovative design with negative oxygen ions in the headrest, can discharge a continuous ion flow. According to the national quality control center for industrial electric appliances using infrared technology, the negative oxygen ions have a concentration of up to 240.000/cm3, similar to a forest or waterfall, which helps the human body regenerate itself spontaneously.
The massage chair reclines fully, providing relaxation
The new Veleta massage chair can recline in 3 Zero Gravity positions. Here you will be in a state of weightlessness where you will enjoy complete, unrestricted relaxation.
Zero Gravity positions
When you enter the Zero Gravity mode, the elevation angle between the torso and legs is c. 118 degrees. The thighs and calves are now positioned higher than the heart. The weight of each body part is spread evenly across the chair, so as to completely eliminate all body pressure.
Music system. Embedded speakers. No wires.
You can play music from your phone or tablet.
Connect the massage chair to your smartphone or laptop via Bluetooth. The chair is designed with a set of speakers embedded in the backrest, allowing you to play your favorite music from your phone, via Bluetooth.
Muscle pain? The massage chair treats contractions.
Arm, back, and leg stretching is recommended for aiding bone regeneration and to eliminate muscle tension and contractions. This stretching is done by the shoulders, arms, and legs massage cushions.
The Veleta massage chair is designed for different users, with innovative automatic massage programs which provide an individual massage to suit a variety of tastes.
Heating for legs
The heating system together with the lower body massage system airbags promote blood circulation in feet and calves.
Calf extension
Depending on the user's height, the calf rest can extend freely within a range of 25 cm, which ensures a full body massage suited to every user's height.
Reflex therapy. Impressive massage
The reflex therapy massage is performed by a device fitted with rollers, and the footrest extends seamlessly to suit different user heights.

Foot massage
The footrest is designed with air pressure massage airbags

Neck to foot massage
The massage chair uses a special L-shape curved rail technology, which is the result of long-term research in conjunction with the latest breakthroughs in the field. The massage range is 137 cm, which provides you with a personal massage from head to seat, reaching almost as low as your knees.

Foot massage. Enjoyed by all who tried it.
Emulates the touch of a human hand and uses advanced roller technology, providing a Guasha massage as if performed by a professional massage therapist. With a 3 cm range and focusing on the Yongquan point on your soles, the massage can be soft and constant, or strong, depending on how you set it on your remote.

Airbag leg and foot massage
Airbags of different shapes fully wrap around your calves, ankles, and feet, providing you with an unforgettable three-fold experience. Activate in succession the functions of air pressure compression, pause, and release, to stimulate the Xuanzhong and Taixi acupoints, which will give you perfect comfort and harmony.

LED light color therapy
The Veleta is designed with cool LED lights, located on the armrests. They are visible only when the massage chair is in operation. In a dark room, the LEDs will cast a cool blue light onto the walls, creating a relaxing atmosphere.

Massage from head to toes
The intelligent mechanical massage hands can move up and down on your neck, shoulders, back, and waist. They can automatically induce the curvature specific to the human back, its range being 21 cm sideways and 137 cm from top to bottom, covering the entire back.

The massage chair recognizes your back
The S-shape curve that supports the body is a combination of back massage structures and the principles of human engineering, which provides you with a high-precision back massage. The width can be adjusted from 6 to 21 cm, in 3 steps.

Airbag arms massage
Designed with 12 airbags that follow the curvature of the human arm; provides a massage that envelops the arms completely, stimulating the Yangchi and Quchi points. The balanced 3D traction which originates in the airbags will relax and invigorate your arms and hands.

Far infrared heating – perfect in winter
The back heating function (to 40º-50º C) removes the sensation of cold and back pain. The length of infrared waves coincides with the wavelength of the human body, which allows the energy to be absorbed by the human cells, activating the latter and stimulating the metabolism.

3 memory modes
These three functions will satisfy your family's preferences. Any combination of methods and massage functions that you and your family choose can be saved thanks to the memory programs.
Choose the massage type
With this function, you can select the duration of the massage based on your preferences, which will provide you with a continuous massage.
| | |
| --- | --- |
| Recline protection | Yes |
| Full back massage | Yes |
| Power reclining backrest | Yes |
| Foot/legrest with massage | Extends automatically |
| Airbags in buttocks area | Yes |
| Calf airbags | Yes |
| Massage rollers | 3D |
| Voice control | Yes |
| Buttocks massage | Yes |
| Calf massage | Yes |
| Reflex therapy | Yes |
| Heating | For back and legs |
| Remote control | Yes |
| Remote control pocket | Yes |
| Upholstery | Antibacterial, ecological leather |
| Weight (kg) | 110 kg |
| Rated voltage | 220 - 230V |
REQUEST BLACK FRIDAY SPECIAL PRICES. FREE SHIPPING FOR ALL BLACK FRIDAY ORDERS.
FOCUS II - Experience the services of a restless massage specialist who masters 12 automatic programs and 6 massage tehniques
Discover the brand new FOCUS II
Customer Reviews about Komoder Veleta Massage Chair:
5 Stars!
- from
Mr. Armando / Novara
We received the chair early this morning. Fantastic service, thank you very much!
Great!
- from
Carla / UK
Buy with confidence. Excellent quality. Fantastic massage!
Good price.
- from
Martin / Huesca, Spain
I am pleased with the delivery! As for the product, I can say that it is exactly what I wanted and I am glad you called me to ask what I think of it. Congratulations on your activity.
Good quality.
- from
Mr. Levente / Debrecen
I chose this massage chair because it has heating. At the end of the day I am very happy with the chair and the massage is exactly what I wanted.
Recommended!
- from
Jules / Limoges
This is the most reliable massage chair dealer. I chose you because you supplied me with the correct information and I got a good price for the massage chair. I am glad because I have a new generation massage chair and I like its quality!
Satisfied. Recommended.
- from
Gabriel / Braga
This is the only place where you can find the whole range of Inada products. I tested this model in the showroom and bought it because the price was right as compared to other models. Highly recommended!
Recommended
- from
Mr. Elias / Amberg, Germany
Excellent massage. Very good price, and they delivered it in 24 hours. Buy with confidence!
Delighted.
- from
Mrs. Chloe / Angers, France
Good price compared to other stores. Super massage, good quality, lowest price. We especially enjoy the spine stretching massage.
Average rating:
5
out of 5, based on
8
ratings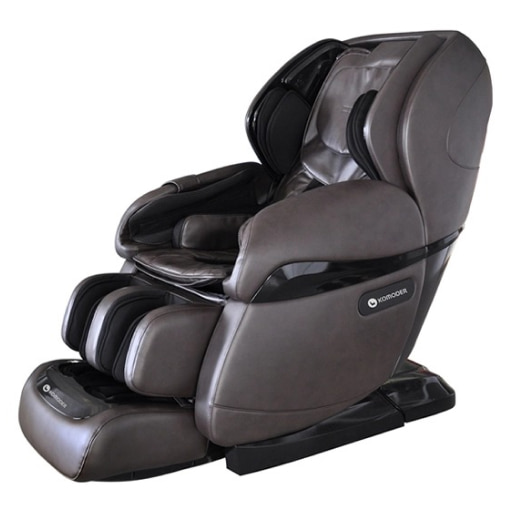 Luxury 4D Massage Chair with 8 heated back rollers, bluetooth, voice control, heating system for back and legs, 12 automatic programs.
Proper Storage
We have many warehouses across the Europe
and we store your chair in perfect conditions.
Safe handling
The massage chair is loaded mechanically,
with love and care.
We provide free shipping
In most cases, we transport the massage chairs
in our own vehicles, using our employees.
Handling and Assembly.
We have installed the chair.
Enjoy your massage!
Leave your details and we will call you as soon as possible.
Please fill in the form and one of our consultant will contact you as soon as possible to identify the model of the massage chair that fits your needs. Our specialist will take into account the height and weight of the future massage chair users.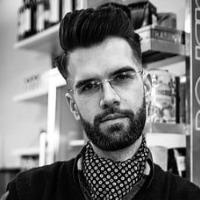 ALEX - Sales Agent
Online Dept.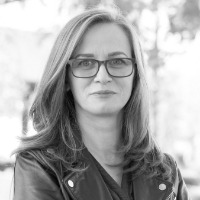 Call us now
REQUEST BLACK FRIDAY PRICES