Komoder UK Support Services & Warranty
Your massage chair purchase comes with a range of warranty options!
Looking for peace of mind when it comes to your purchases? Check out our warranty page for information on our comprehensive warranty options, including details on coverage and claims processes. Protect your investment and shop with confidence knowing that you're covered with our reliable warranty options.
At KOMODER, we're proud to offer top-quality products and exceptional service to our UK customers. We're pleased to be the only company in the UK that offers a three-year warranty on all of our products, providing you with added peace of mind and protection for your investment.
Our products are delivered by highly trained personnel who will handle and assemble the product for you, as well as provide instructions on proper use and maintenance.
In the unlikely event that you experience any technical issues with your KOMODER product, please don't hesitate to contact our customer service team. We're here to assist you and will work diligently to resolve any issues you might have. We're here to ensure your complete satisfaction with our products and services.
Technical Department
To benefit from our warranty and post-warranty services, please do not hesitate to contact our technical department.
For all inquiries related to warranty, please contact us by email at warranty@komoder.co.uk.
We kindly ask that you refrain from contacting us by phone as we prefer to track all cases through email communication.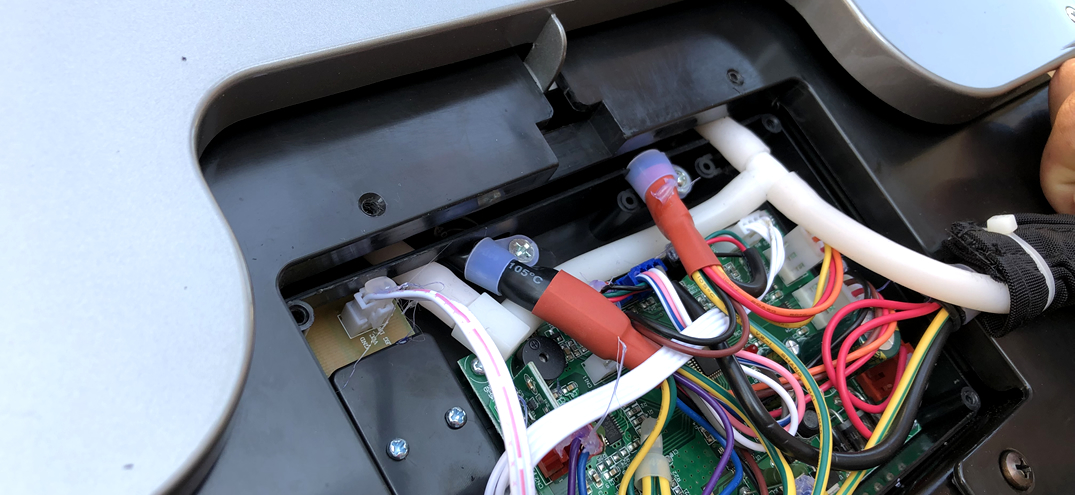 The KOMODER UK 3-Year Warranty
KOMODER provides comprehensive warranty services that cover all types of interventions, including travel costs, spare parts and labour.
Depending on the nature of the issue with your product, KOMODER's technical department will determine whether the product needs to be:
Fully replaced
Repaired at your location
Picked up and transported to our repair shop
Rest assured that, regardless of the intervention required, KOMODER UK will ensure that the repair is carried out promptly and efficiently to minimise any inconvenience. Our goal is to ensure that your full-body massage chair continues to perform at the highest level — and that you remain completely satisfied with your purchase for years to come.
If you have any questions or concerns about the warranty services provided by KOMODER, please do not hesitate to contact our customer service team. We are here to assist you and ensure that you receive the support you need to maintain the optimal performance of your product.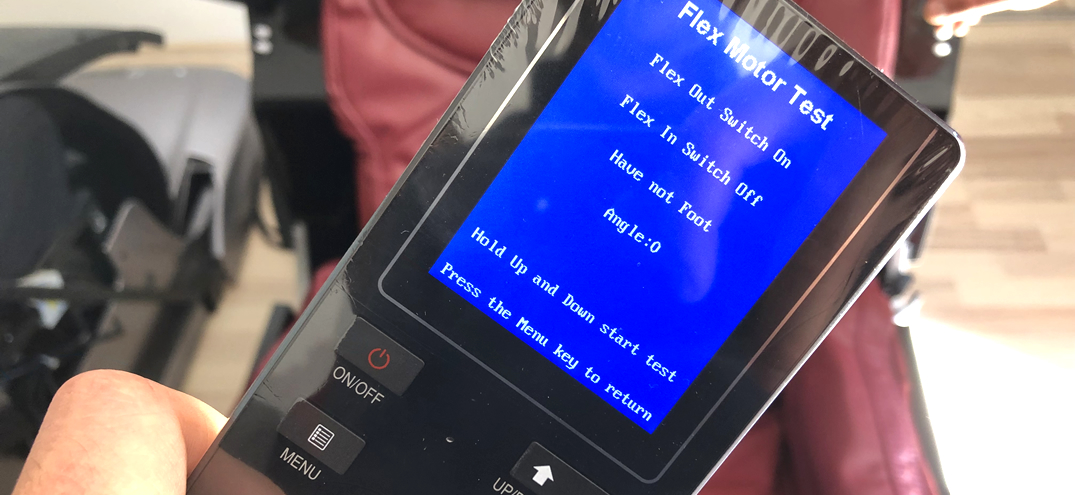 Extended Warranty Services
Extended Warranty Services is an option available to customers when they purchase a KOMODER product. It allows the customer to extend their warranty period from the standard three to five years, providing extra peace of mind and protection for their investment.
The cost of the Extended Warranty varies depending on the type of massage chair being purchased and the additional years of coverage being added. The annual cost for each additional year of warranty will be communicated to the customer at the time of purchase, so they can make an informed decision about whether to extend their warranty.
5-Year Post-Warranty
During the five-year Post Warranty period, if you encounter any technical difficulties with your massage chair, you can contact us for assistance. Please note that this service is not free of charge. However, we can provide you with various replacement parts such as remote controllers, power boards, motherboards, back and neck pillows, power cords, and more — all at reasonable prices.
Situations that may result in the cancellation or voiding of your product's warranty:
As a valued customer, it is important to understand that there are certain situations that may void your product's warranty. These include:
Failure to follow the terms of use provided in the user's manual. It is important to read and follow the instructions carefully to ensure the proper use of your product.
Damage caused by mechanical accidents, concussions, shocks, liquids, or exposure to fire. Any damage caused by external factors will not be covered under the warranty.
Improper storage conditions such as using the product in environments with significant temperature differences that cause condensation, exposure to excessive dampness or solar radiation, damaged electric cables or protective elements, or misuse of the product.
Use of accessories other than the ones recommended by the seller. It is important to use only the accessories that are recommended to avoid any damage to the product.
Tampering with or repairing the product by unauthorised persons. Any attempt to repair the product on your own or by unauthorised persons will void the warranty
If any of the above situations occur, your product's warranty will be voided and the cost of any necessary repairs or replacements will be the responsibility of the customer. It is important to use and care for your product properly to ensure that you receive the full benefits of the warranty service.
Expert Technical Team
Our technical experts at KOMODER undergo annual specialisation courses, ensuring that they are up-to-date with the latest knowledge and skills to ensure they can provide high-quality repair services. You can trust our qualified personnel to provide you with the best possible service. If you encounter any issues while using our products, we encourage you to contact our technical team to inform us of the situation. We are always ready to help you with any technical difficulties you may face.
KOMODER is proudly insured with premium business insurance provided by Simply Business
At KOMODER, we take pride in being a responsible and reliable company. This means that, in the unlikely event of any issues, you can rest assured that we are fully covered. Furthermore, we are proud to say that Simply Business certifies that the information displayed about KOMODER LTD shown is correct. This is independent verification of our credentials as a legitimate and trustworthy company.
Simply Business is a trading name of Xbridge Limited which is authorised and regulated by the Financial Conduct Authority.
Business insurance provided through Simply Business.
View our insurance details
www.simplybusiness.co.uk