KOMODER UK Massage Chairs - Explore our range of massage chairs
Improve your body posture and boost your well-being. Discover Our Product Benefits
read more »
LIMITED STOCK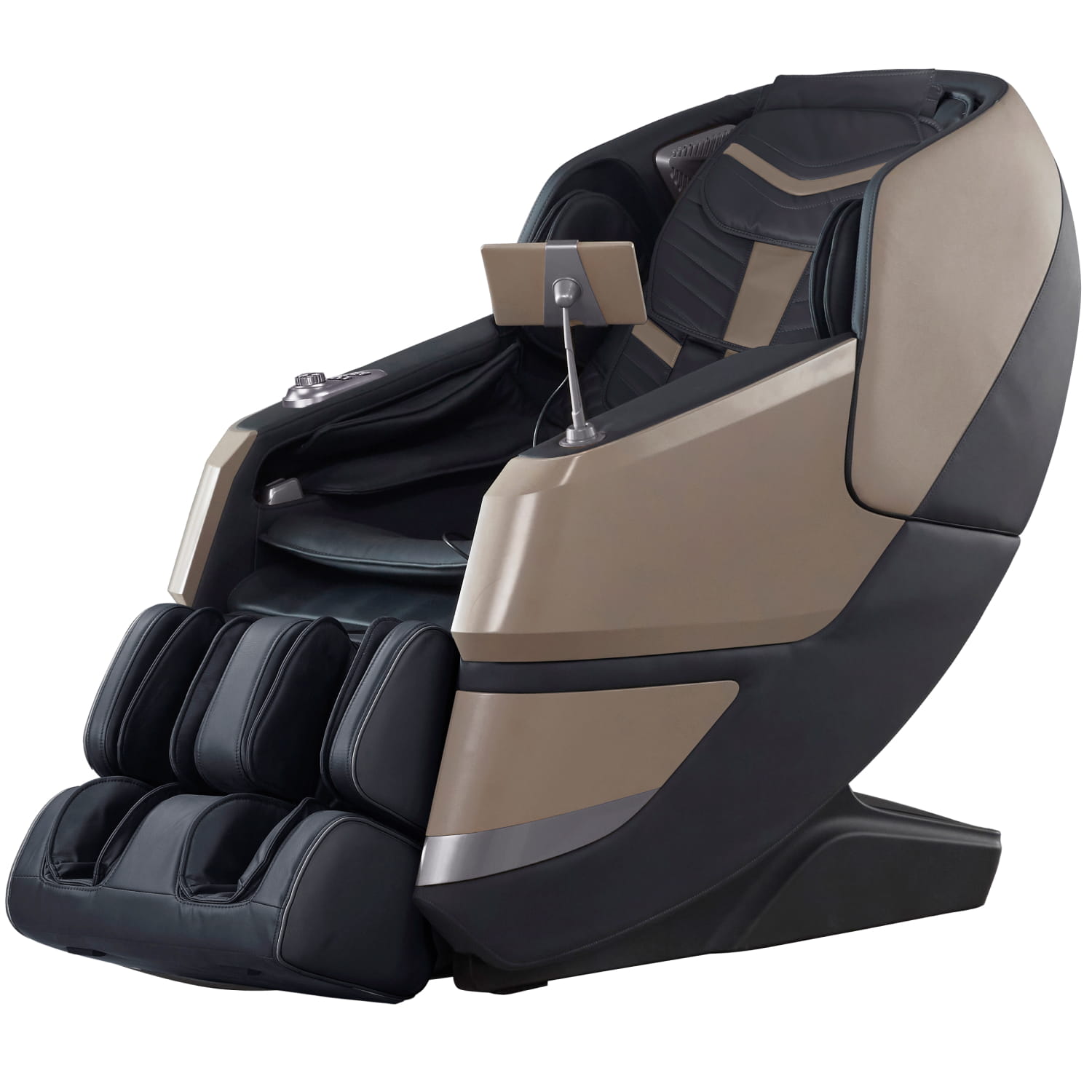 LIMITED STOCK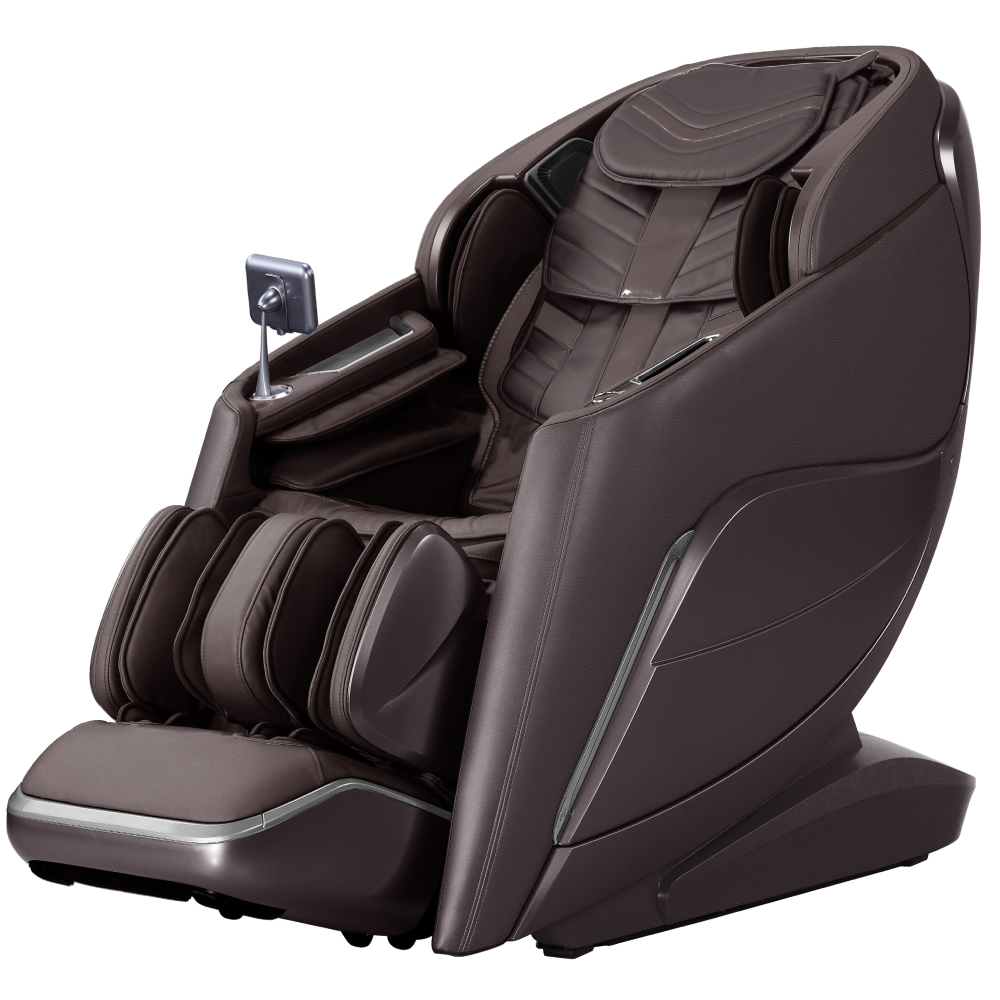 LIMITED STOCK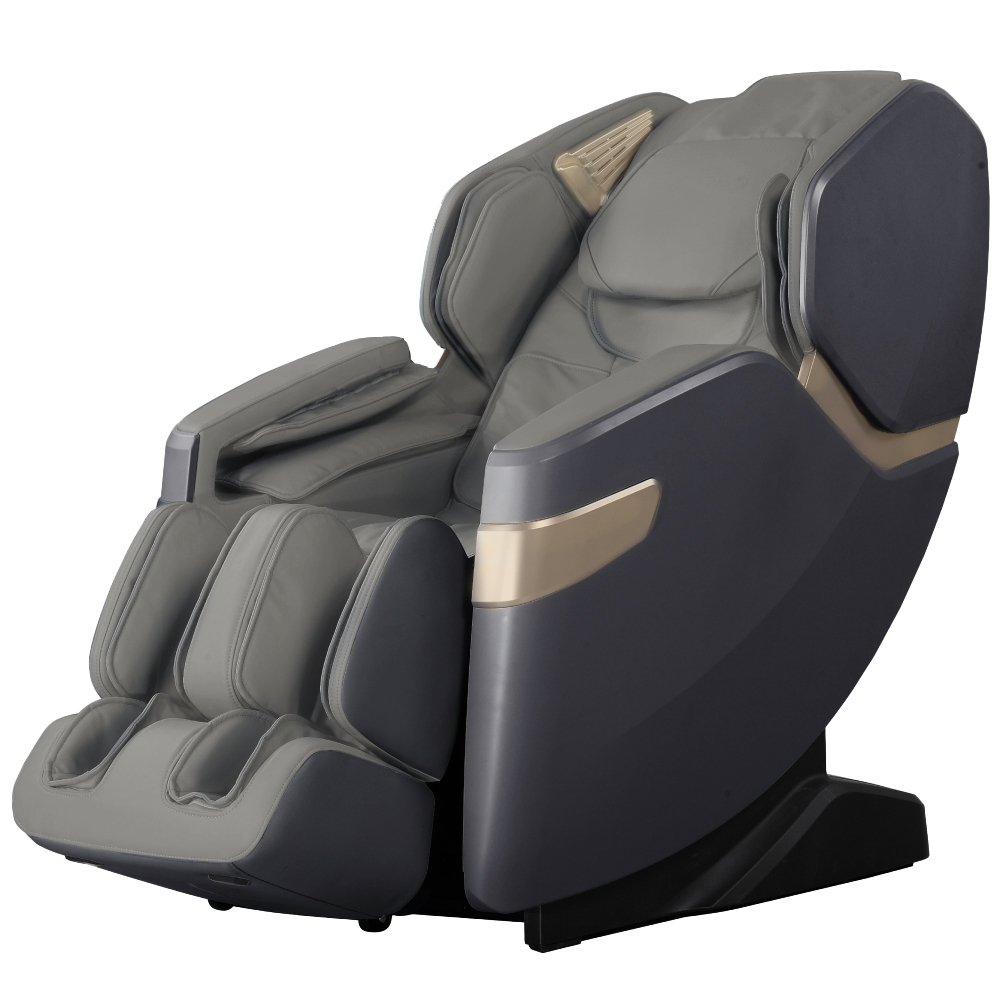 LIMITED STOCK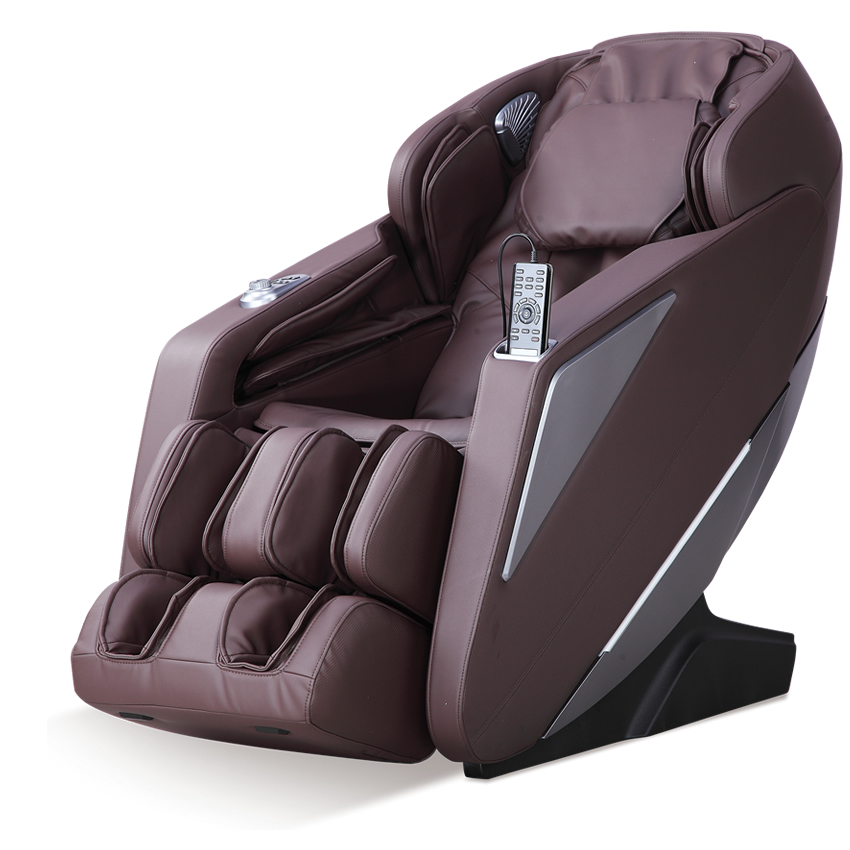 Full-Body Massage Chairs for People Who Like Being Pampered
Do you want to make a full-body massage part of your daily routine? A KOMODER electric massage chair could be just what you need.
Our advanced, full-body massage chairs are designed to replicate the benefits of visiting a certified massage therapist. The only difference is that you'll never have to leave home when you have a KOMODER chair in your life.
As well as delivering a relaxing end to a stressful day, a full-body massaging chair can deliver relief from a variety of painful ailments. And it could also improve both your physical and mental well-being.
Take a moment to browse our collection of stylish, state-of-the-art massage chairs. Or if you have any questions, contact us for more information.
Want to Know More About KOMODER Massage Chairs?

Curious about the advantages of a KOMODER full-body massage chair?
Not convinced about the health-related benefits of a massage chair?
Want to learn more about how these advanced massaging systems work?

You can find further information by visiting our blog or contacting our experts for assistance.

READ MORE »
Some of our customers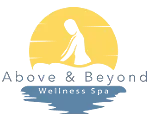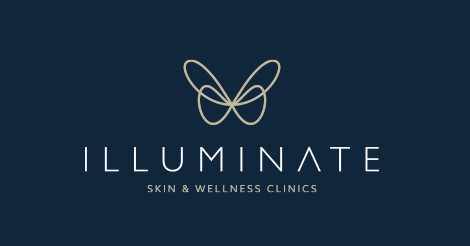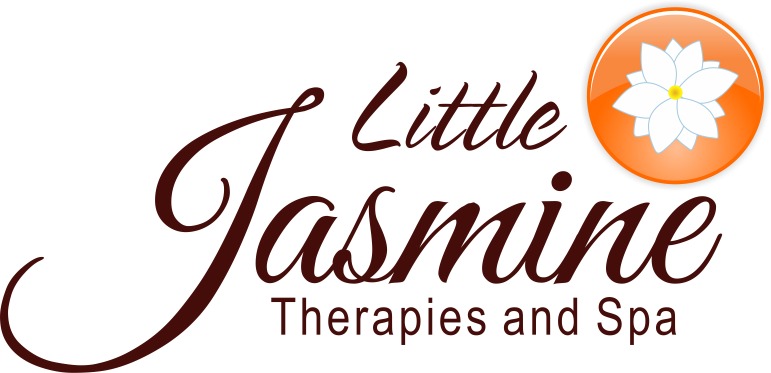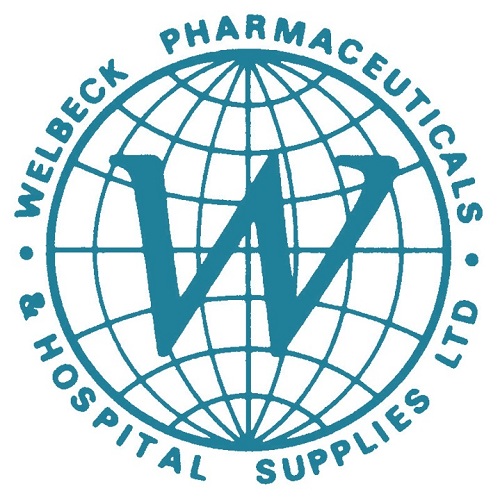 Request an Instant Price Quotation via Email!
Speak with One of Our Massage Chair Specialists! ☟
Why Finding the Perfect Massage Chair in the UK Could Change Your Life
Massage chairs from KOMODER deliver a relaxing pampering session without the trip to the local therapist's office. But their benefits stretch far beyond momentary pleasure.
Stress Relief ✔
Massage chairs provide a soothing massage experience that helps alleviate stress and promotes relaxation.
Muscle Relaxation ✔
The chair's massage techniques target and relax tense muscles, reducing muscle stiffness and soreness — the perfect remedy for long hours spent doing manual labour or sitting at an office desk.
Pain Relief ✔
Massage chairs can improve your circulation and release pain-relieving endorphins. If you suffer from persistent pain in your back, neck or joints, having a massage chair in your life could be transformative.
Improved Body Posture ✔
Regular use of a massage chair can assist in correcting and improving posture. This is achieved by relieving tension in the muscles that contribute to poor posture.
Enhanced Blood Circulation ✔
A massage chair's stimulating movements help increase blood flow — delivering vital nutrients and oxygen to the muscles and organs. And that's great news for your overall well-being!
Reduced Fatigue ✔
The right full-body massaging chair can relieve muscle tension and promote relaxation. Ready to feel less fatigued, refreshed and revitalised? A KOMODER massage chair could be the answer.
Improved Flexibility ✔
The stretching and kneading actions of massage chairs can help improve flexibility and the range of motion in your muscles and joints. And that's ideal if you suffer from immobility or joint stiffness.
Better Sleep Quality ✔
The relaxation induced by a massage chair can contribute to better sleep quality and help combat sleep disorders. A short session just before bed every night could work wonders for your sleeping habits!
Improved Mental Well-Being ✔
Massage chairs can have a positive impact on mental well-being by reducing anxiety, improving mood and promoting a sense of overall well-being. Make a full-body massage by KOMODER part of your daily routine for a happier, healthier lifestyle.
Convenience and Accessibility ✔
With a massage chair at home, you have the convenience and accessibility of enjoying a rejuvenating massage whenever you desire, without the need for expensive appointments or travel.
Customer Testimonials
Our customers love their KOMODER massage chairs in the UK. But don't take our word for it. Take a look at what they're saying about the therapeutic benefits of our cutting-edge products
Just perfect!
Eva A.
on
Perfect! Just perfect! What strikes you at first glance is the beauty of its design, posh and elegant perfectly fitting the design of my home, but don't let yourself fooled, beneath its cover you will find a perfectly engineered machine packed with state-of-the-art technology. Few words can describe the feeling of this high-end massage chair, so if you have any doubts, you shouldn't! Acquiring a TITAN II massage chair was an investment, but it was definitely worth it. I Fully recommend KOMODER and their massage chair.
We are very happy with the purchase!
Pauline T.
on
We have bought the KOMODER TITAN II massage chair for our holiday house, we thought that it would be a perfect acquisition for our moments of relaxation after a very intensive working year. We both work extra long hours, we have very intense jobs, and definitely stress relieving is a must for us and a massage chair was clearly a good solution. Already owning another massage chair in our London apartment, we fully understand their benefits. We wanted something of latest technology to complete our relaxation room, and no doubt TITAN II from KOMODER is what we were looking for. We are very happy with the purchase! Thank you KOMODER for helping us improve our wellbeing!
Amazing design!
Hannah
on
No wonder that the name is PRIME. It has an amazing design and the massage experience was beyond my expectations.
Satisfied customer!
L. Andrásné
on
I wanted an armchair that could massage strongly and even gently at the same time. Thanks to the many programs, I can always find the right massage for the given problem! Thank you, I really like the massage chair!
Pure Bliss at Home
Charlotte E.
on
I recently bought the Veleta 2 and it has been pure bliss! With its sleek design and all the programs available, it's like having a personal spa at home. The massages are heavenly and it helps me relax after a long day. The heating function takes relaxation to the highest level. I'm thrilled that I made the decision to invest in this massage chair!
Very satisfied with Komoder experience
Markus Kar
on
Very satisfied with your product. I bought Victoria massage chair one week ago and I my back doesn't ache as it used to. Thank you!
About KOMODER full body Massage Chairs
If you're in search of the best massage chair in the UK, you've come to the right place! KOMODER massage chairs are far more than just comfortable pieces of furniture — they're advanced massage therapist systems that enhance both physical and mental well-being.
Designed to soothe and relax key areas of the body, our advanced massage chairs combine at least five different massage techniques simultaneously. The result? A full-body approach to relieving pain in your back, neck, shoulders, arms, hands, legs, and feet.
We have more than 20 advanced massage chairs for sale in the UK. And they're all designed to work on the most tense and painful parts of your body. So what are you waiting for? Check out our comprehensive selection of massage chairs today, and give yourself an in-house massage therapist who will never charge you a penny!
FAQs About KOMODER UK Massage Chairs
What are the differences between a massage chair and a massage cushion?
If you want to buy a massage chair in the UK, you'll need to compare the daunting number of options available. While personal preferences are a factor, you'll also need to consider your specific health and well-being needs.
For some, a massage seat or an office chair with some basic massage functionalities will suffice. They are not designed to treat any serious medical conditions or to provide the full health benefits of a deep massage, but they can help promote relaxation and comfort.
An electric massage chair from KOMODER is intended to go much further. It can massage the entire body, down to the arms, hands, legs and feet. And they include a number of additional features, including multiple high-end rollers, lumbar heat and a variety of seating adjustments.
How do I choose the perfect electric massage chair for my needs?
Start by deciding whether you need a professional massage chair or something designed for fun at home. Generally speaking, a hobbyist electric massager will deliver a well-rounded experience and allow you to relieve minor muscle tension or lower your stress level in a comfortable, relaxing manner. These massage chairs are fully adjustable and deliver a range of customisation options aimed at improving your overall well-being.
We also offer therapeutic massager chairs in our UK shops. These chairs are intended for professional use and address more specific health issues. Our Marina Medical II Massage Chair, for instance, is designed to alleviate chronic pain through kneading and deep massage features, as well as heat treatment. It can help you combat fatigue through 21 automatic massage programs and five customisable modes. It even features zero gravity recliner functionality, which places your body in a relaxing state of weightlessness.
If you're looking for a high-end massage chair in the UK to use at home, KOMODER offers luxury models that are easy to use and packed with beneficial features. Complete with touchscreen controls and multiple automatic programs, our electric massager chairs put you in control of your massage experience — whether you're at home or in the office.
Why can I trust a KOMODER electric chair?
We guarantee customer satisfaction by delivering superior products and excellent customer service. Our mission is to improve our customers' quality of life, and we do our part to help create a healthier society. That's why we're one of the UK's leading — and most trusted — massage chair suppliers.
We offer a wide variety of massage chairs in the UK, and every product we sell is delivered to the customer directly from the closest warehouse. Our competent team are here to provide technical support and ensure your order arrives at your door on time and in pristine condition.
We want to make our massage chairs as accessible and affordable as possible. That's why we provide multiple financing methods and flexible payment solutions for both businesses and consumers.
Buying a massage chair in the UK is not something that should be done without trying it out first. That's why we're inviting you to one of our UK showrooms for an in-depth demonstration. One of our massage chair aficionados will be there to answer any questions you may have — and to help you buy the massage chair of your dreams!
Get Expert Advice on Choosing the Perfect Massage Chair!
Our massage chair specialists are here to guide you towards the perfect choice!