Massage Chairs – Tips on how to choose and purchase one
8 Tips for Choosing the Perfect Massage Chair
What should you be looking for when it's time to buy a massage chair?
We have listed a number of useful questions, so you know exactly what to look out for when you decide to buy a massage chair.
1. Should I Buy My Massage Chair Online?
With the right advice and a trusted supplier, it's fairly safe to buy a massage chair online.
Just make sure you are well informed before you decide to place your order.
Although purchasing a massage chair online shouldn't present you with any problems, we recommend that you test the chair if you have the opportunity. This way. you'll see exactly what a massage chair can do and experience its various benefits. That's the only way you'll know that model is right for your needs.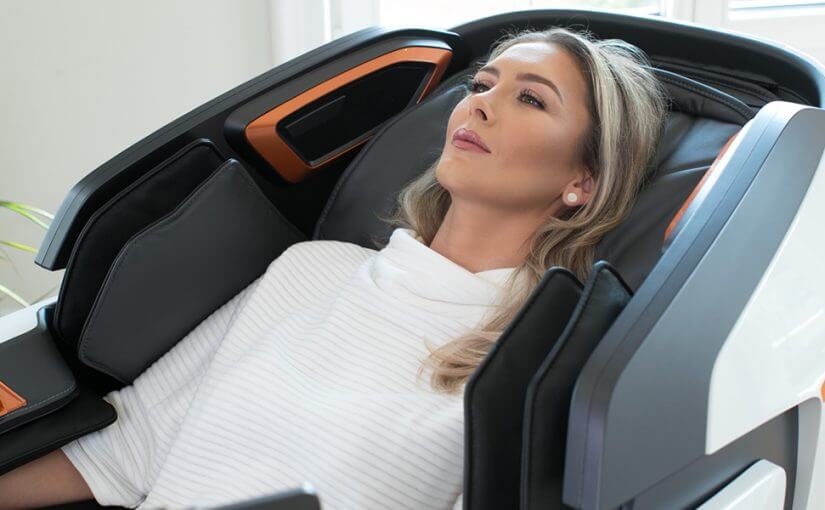 2. How Do I Know a Particular Massage Chair Is Right for Me?
Are you looking for a massage chair but are not sure what to look for? If so, it's best to do your research now before you part with your money.
For expert advice, contact one of our massage chair experts or visit one of our showrooms.
3. What Do You Want the Massage Chair to Do for You?
Everyone has a different reason to buy a massage chair. Some are looking for relaxation, while others are looking for a massage chair that alleviates pain and stiffness. Therefore, it's a good idea to look into the various benefits and functions each massage chair delivers. You need to know that your particular preferences or problems will be addressed, so either do some in-depth research or try before you buy.
Massage chairs come in many shapes and sizes. Nowadays, a state-of-the-art massage chair can do much more than just provide a good massage.
For example, if you are looking for relaxation, you will find a set of integrated speakers on the more modern massage chairs. They'll allow you to listen to your favourite music wirelessly — via Bluetooth —from your phone.
It is, therefore, a good decision to decide on the primary purpose of your massage chair before you make such an important purchase.
Contact a specialist at KOMODER for advice and recommendations on buying electric massage chairs.
4. What Is Your Budget?
Massage chairs come in many different shapes and sizes, so the prices of a massage chair can therefore vary greatly. Find a price level that you feel comfortable with before looking at the different models. Ask for our price list as a reference.
5. Where Will I Locate My New Massage Chair?
It is wise to think in advance about where your new massage chair will be placed. Most people put their chairs in the living room, bedroom or home office.
Does your room offer enough space for a massage chair? Most models will extend during the massage session. As a result, it's a good idea to enquire about the dimensions of the massage chair in its starting and fully extended positions.
Ask our experts about the dimensions of KOMODER massage chairs to ensure yours will operate correctly in the available space.
6. Who Will Use the Chair?
Before you buy a massage chair, think carefully about who is going to use it and what they're going to use it for.
Is the chair for you alone, or do you have other family members who will also use it? Everyone has different preferences and health issues. What is perceived as pleasant for one person may feel uncomfortable or unnatural for others. Testing the massage chair together in one of our showrooms will ensure everyone is happy with the final decision.
7. How Is the Massage Chair Delivered?
Many massage chairs need to be pre-assembled, but not all retailers and manufacturers will set up a delivery at your home or workplace. A lot of suppliers will simply deliver your new massage chair in boxes and leave.
In almost all European countries, our skilled delivery service will take care of the delivery and installation of your chair. What's more, it's completely free of charge.
Please contact us to see how we arrange the delivery and installation in your country.
8. Where Can I Test Electric Massage Chairs in the UK?
We have showrooms across Europe, including the United Kingdom, France, Spain, the Netherlands, Hungary and many more countries. Please contact us for more details.
Buying an electric massage chair is a big decision for everyone involved. Follow these top tips, and you can be sure your investment is fully protected.
Top Rated Massage Chairs - Best Buy Massage Chairs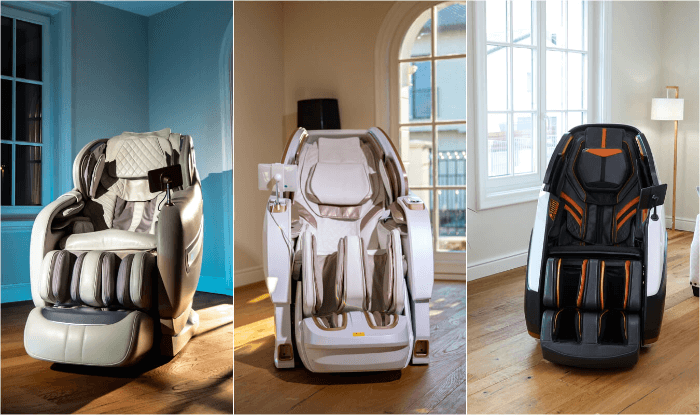 Discover the different kinds of massage chairs and find out which one you need! »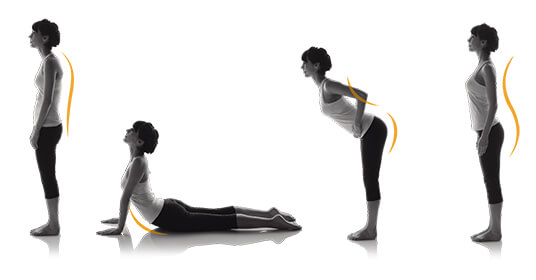 Discover different kinds of massages, learn about their specificities, and find out which one you need! »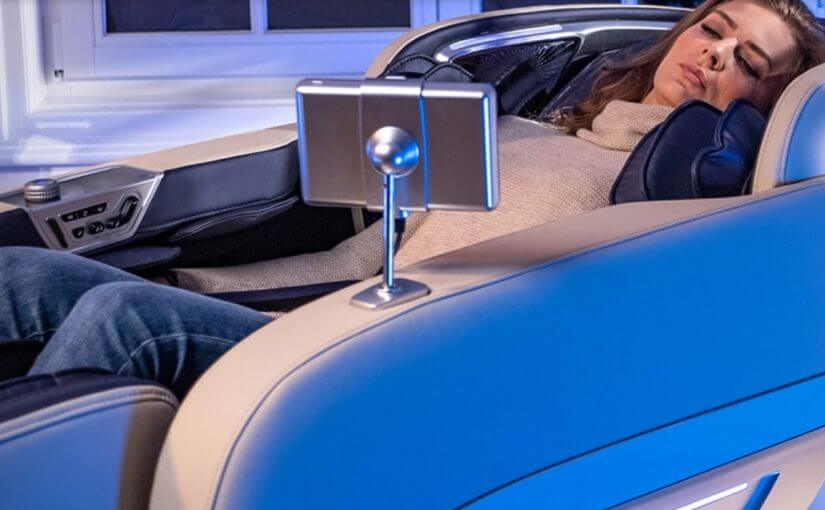 Discover the principles and benefits of the zero gravity position! »