While anyone would agree that spending hours and hours sitting in front of a computer screen is not exactly a healthy habit, it's an unavoidable part of office work. Fortunately, there are ways to lessen its harmful effects. Adopting a good sitting posture is especially important, but even with the best ergonomic seat, we're still not engaging our muscles as much as we should. That's where massage office chairs come in! They're designed to promote better posture and prevent the aches and pains that have become our constant companions after a long day at the office.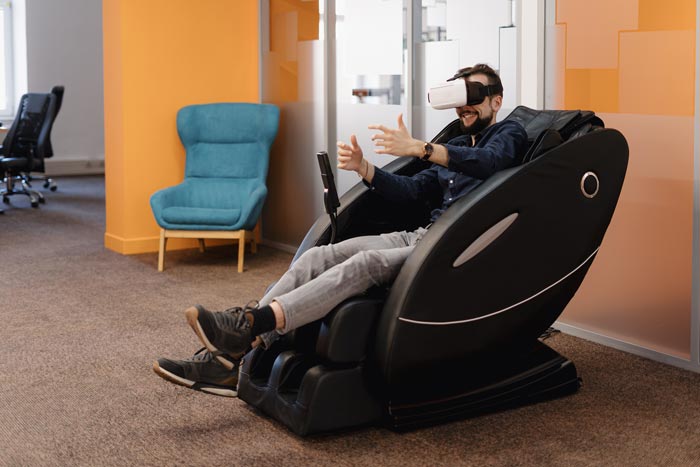 Having an office massage chair can be both fund and relaxing
Massage office chair: what it is and how it helps you?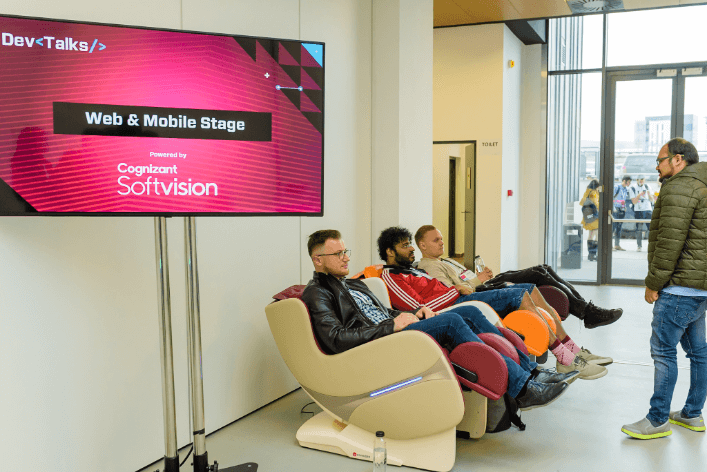 You can improve office productivity with the right massage chairs
A massage office chair looks a lot like a regular ergonomic seat, with adjustable height, wheels, and swivel functionality, but it has a secret that makes it completely unique. Inside the body of this office chair is an electric massager, complete with heat therapy technology. Not only is this feature especially pleasant in winter, but being able to enjoy a massage whenever the mood strikes or to loosen your muscles throughout the day can make a huge difference. Your sore back will thank you!
What Are the Benefits of Massage Office Chairs?
Heated massage office chairs pack a lot of benefits for desk-bound workers, combining the comfort of an excellent work chair with the functionalities of electric massagers.
Next-Level Comfort
It's easy to believe your seat is reasonably comfortable if you've never experienced anything better. Once you step into the world of massage office chairs, however, you'll find that there's no looking back. With your body ideally supported and on-demand massages, you can dedicate yourself to your work without letting comfort get in the way of your productivity.
Stress Management
There's nothing like a good massage to counter the effects of stress. And since few things are as stressful as a long day at work, adding massage sessions to your work routine just makes sense. By lowering stress levels, massage office chairs help you achieve a more balanced emotional state, even when everything around you is at its most hectic.
Better Posture
Ergonomic chairs can help your posture, provided you understand how to sit properly. If you don't lean back enough or if your armrests are not adjusted correctly, for example, you lose all the benefits you should get from the seat. With a massage office chair, you will find yourself leaning back into your seat to enjoy its warmth and, of course, your massages.
Improved Blood Flow
One of the major downsides of sitting all day is that it can wreak havoc on your circulatory system. Thankfully, it's nothing a massage can't fix, especially if you get to enjoy daily sessions. The massage rollers in your massage office chair stimulate the muscles and keep your blood moving.
No More Back Pain
Electric massagers are most renowned for how effectively they can treat back pain. Having your own massage chair available at all times means you can be proactive and not allow your posture to create bunching muscles in the first place.
Less Tiredness
A more relaxed, more comfortable day at work also means a less tiring one. Your massage office chair prevents hours of poor sitting conditions from taking their toll.
What Is the Difference Between a Massage Office Chair and a Full-Body Massage Chair?
A massage office chair is a regular office chair fitted with electric massagers. You can use it as you would a regular ergonomic chair, with or without activating the massage rollers and heating pads.
A massage chair, on the other hand, is a different category of product, designed to deliver next-level massages. This equipment offers a full-body experience, similar to a session with a professional masseur.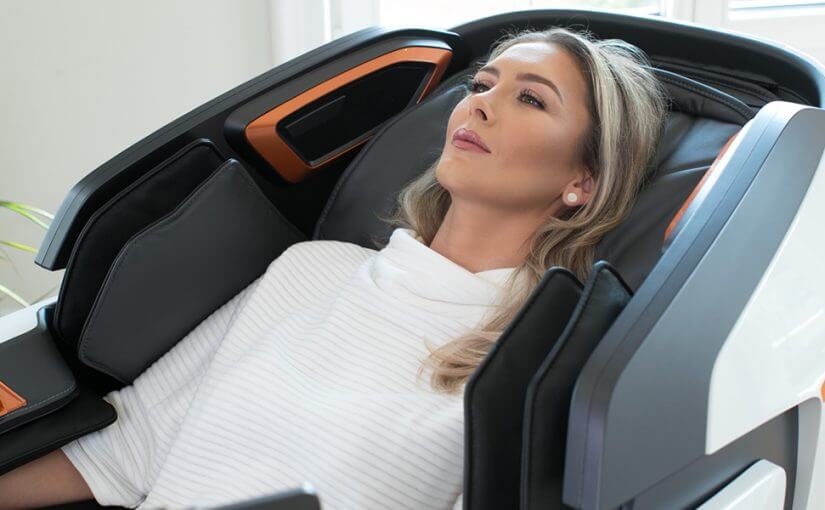 Why you should buy a massage chair instead of a regular office chair
Should You Get a Luxury Massage Chair for the Office?
Getting a massage chair for your business means your employees can enjoy a proper massage break. Instead of going to the spa or seeing a massage therapist, they can experience a professional massage without ever having to leave the office.
A relaxed body supports a balanced, productive mind. A high-quality massage chair is a perk for any business. Office workers who enjoy regular massages report less back, neck, and shoulder pain, fewer headaches, a better ability to cope with stress, and less overall tiredness.
Why Get Your Massage Office Chair from Komoder UK?
Komoder massage office chairs bring together the beautiful aesthetic of a leather chair and the latest in electric massage technology.
All our luxury office massage chairs are available in the UK and come with a three-year warranty. Our responsive, qualified repair personnel is just a quick phone call or email away. Also, you can anytime visit us by taking a walk to our London showroom.
Komoder also offers free shipping on most of their massage chairs and takes care of handling and assembly, so you can start enjoying your massage chair immediately.
FAQ
Is a massage office chair worth it?
An office chair is a piece of equipment most office workers use for hours at a time every single day. Sitting for this long puts strain on the muscles that keep the spine in the correct posture, overworking some while neglecting others. In time, this can cause degenerative changes. The circulatory system also suffers from excessive sitting. All this makes having a chair that promotes better posture and helps keep aches and pains at bay a worthwhile investment for most desk-bound professionals. Massage office chairs should be a requirement, not a perk!
Are massage chairs good for work?
Having a massage chair at the office is not a distraction: it's a way to look after the well-being of every employee. Massage office chairs help keep muscle tension and fatigue at bay, lowering stress and boosting productivity. Whether you choose an office chair with massage functionalities or a luxury massage chair to install in a dedicated space, you will give your body a break from the sedentary position. For maximum benefits, consider an advanced massage chair set-up that will provide a full-body, professional-grade massage.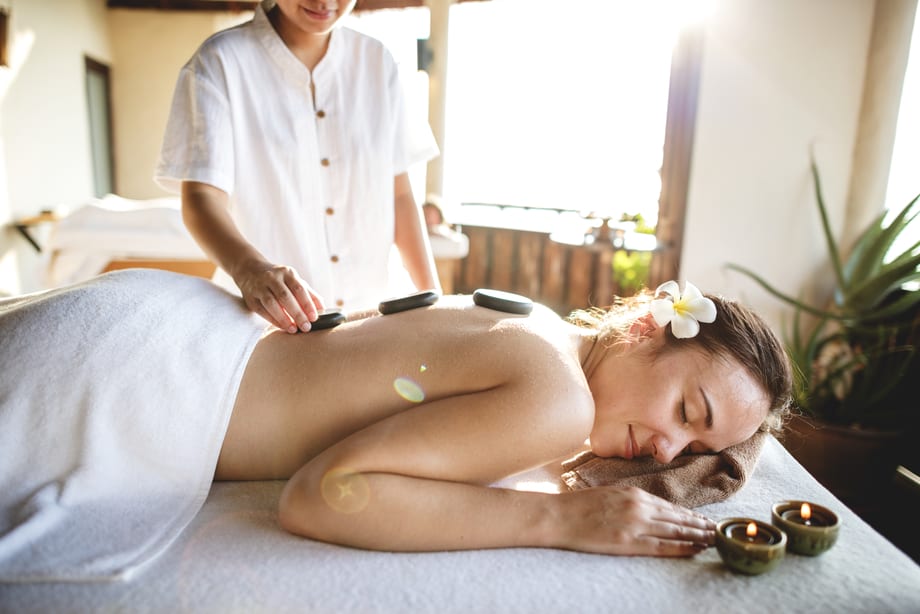 The many ways in which a Japanese massage can help you! »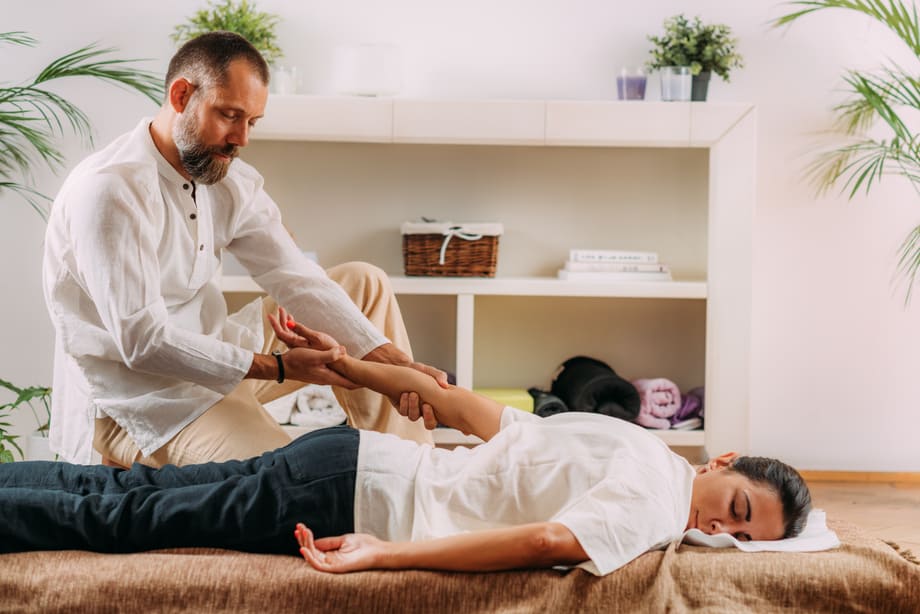 Discover the principles behind Californian massages and learn how to give one! »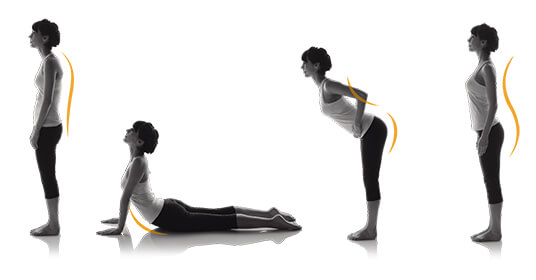 Discover the different kinds of massage chairs and find out which one you need! »