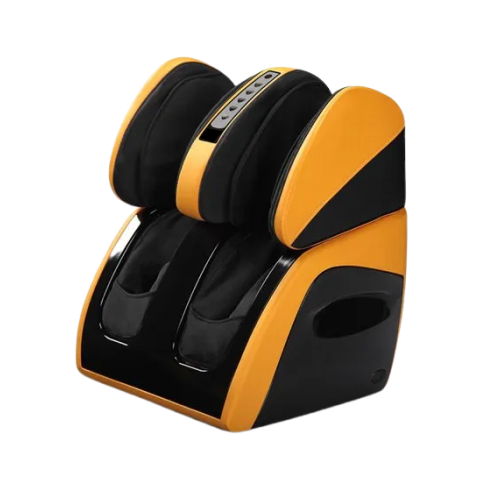 Discover the Komoder C30 Leg Massager. Enjoy great massage therapy for your feet with three-dimensional (3D) massage technique. Get in touch with us or visit the Komoder London showroom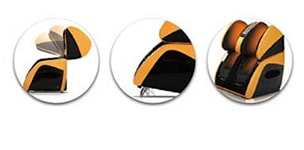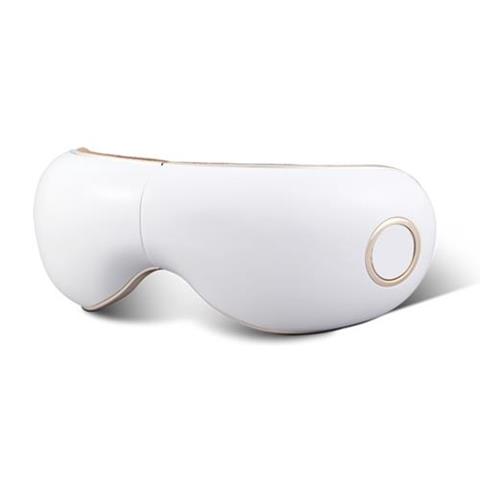 Discover the Komoder C58 Eye Massager. The glasses help to relax the facial muscles with a heated massage technique. Get in touch with us or visit the Komoder London showroom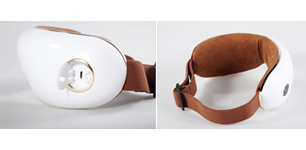 Komoder C302 Feet Massager. Enjoy an electric foot massage with three-dimensional (3D) massage technique. Contact us or visit the Komoder London showroom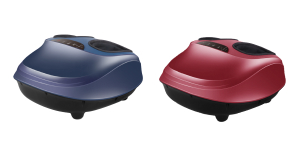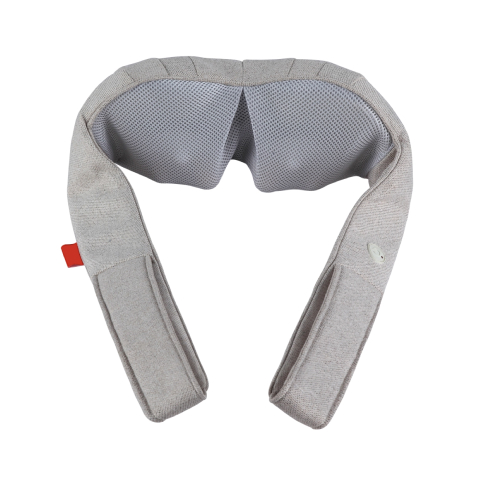 This is the Komoder Massager D181. A professional belt with heated massage functions for neck and shoulders. Release tension by relaxing the cervical muscles. Get in touch with us today

Muscle soreness, particularly in the back and neck area, is an issue many people struggle with. A sedentary lifestyle, poor posture, too much driving, inadequate bedding… There are too many causes to count. But fortunately, regardless of why you're struggling with back pain, a nice massage is always sure to help!
And you don't even have to book expensive sessions with a massage therapist. Every time you need instant relief, you can reach for your electric massager instead. Thanks to the high-frequency rollers featured in these devices, you can enjoy a deeper, more uniform massage than even a qualified masseur can provide. What are electric massagers? How to choose the best type according to your body? Within what price range? Here's what you need to know.
What Are Electric Massagers?
If there's one thing we can all relate to, it has to be body aches, tension, joint stiffness, and muscle soreness. Day-to-day life puts our bodies through a lot, and most adults don't go through it without experiencing at least some level of physical discomfort. Thankfully, massage device technology has come a long way, and electric massagers are now one of the best ways to keep back pain at bay. They deliver consistent, thorough massages that rival the effectiveness of regular sessions at your chiropractor's office for a fraction of the price.
Depending on the category of device you choose, you can apply the desired level of pressure by yourself (using a massage belt, for example) or select a program, sit back and relax as your electric massager does all the work.
What Are the Different Types of Electric Massagers?
Each part of the body has its specific electric massager. Whether you suffer from poor sleep or headaches, insufficient blood flow, or a sore neck and back, you can look after your health from the comfort of your home. Unless you prefer a full-body experience thanks to a massage recliner chair.
Eye Massager
An eye massager is a small, portable device that resembles an eye mask powered by a simple USB cable. This electric massager features an air pressure function, a vibration mode, and a heated pressure mode to help relax the facial muscles and promote calmer, deeper sleep. It can even reduce and prevent migraines.
Foot Massager
Choose an electric foot massager for a precise and heated massage to your feet that lets you enjoy all the health benefits of reflexology. Komoder's models feature a unique 3D massage technology that relies on three air pressure intensity levels for a spa-worthy therapy session.
Neck Massager
This electric massager is a portable belt you can use at home, on the go, or even in your car. Komoder's neck massager provides instant relief to your neck, shoulder, and lumbar area. It uses a rotating ball massage mechanism that does wonders on the cervical muscles. Paired with a heating system, it also promotes relaxation.
Leg Massager
A leg massager lets you enjoy all the health benefits of reflexology and heat therapy and brings immediate relief to sore legs, knees, calves, and soles in the form of a relaxing three-dimensional massage session. Knee airbags, calf airbags, and soles massage rollers work hand in hand to create a highly therapeutic experience.
Massage Chair
Massage chairs are the ultimate in electric massagers. These all-in-one devices are capable of delivering a highly customised full-body massage. Select your program, sit back, and enjoy the healing benefits of a deep-tissue massage session.
What Are the Benefits of Electric Massagers?
Whatever electric massager you choose, using it regularly is a wonderful habit for your overall health and can help lessen the symptoms of various conditions. Some of the benefits include:
Reduced tension: muscle stiffness or even soreness is common after a day of walking or an intense sporting session. Electric massagers can ease these tensions and help you regain comfortable muscle and joint movement.
Reduced pain: contractures, aches and pains, and even migraines can be soothed away by activating the right trigger points. Massage therapy also speeds up recovery following injuries.
Improved blood flow: using an electric massager dilates the vessels and veins. It improves the circulatory system, allowing more oxygen to reach the muscles and soft tissues.
Lower stress and anxiety: electric massagers promote relaxation, helping you deal with emotional unrest.
FAQ
Do electric massagers really work?
The short answer is yes! Whether you're looking to use one for recovery therapy or to help you relax, prevent injuries, avoid inflammation, boost nerve function, reduce muscle stiffness and soreness, or improve joint movement, an electric massager offers quick relief at an affordable price.
What is the best electric body massager?
Not all electric massagers deliver the same massages. At Komoder, we believe the best massage device is the one that works for you. Our range of electric massagers caters to many different needs. Whether you're looking for a portable device to ease the tension in your neck and shoulders, a foot massager that lets you enjoy all the benefits of reflexology at home, or an all-in-one, full-body experience in the form of a high-end massage chair, there's something there for everyone.
Komoder offers massagers to fit every home and budget, with additional luxury features that will quickly become essential! Built-in Bluetooth speakers, 3D massage technology, zero-gravity massage, touchscreen controls… These functionalities make all the difference.
What is the use of electric massagers?
If you're looking for a reason to use an electric massager, you won't have any difficulty finding one. Electric massagers can help:
Relax muscle tissues;
With recovery therapy
Prevent injuries by warming up specific muscle groups;
Avoid inflammation;
Promote relaxation;
Boost nerve function;
Improve blood flow;
Improve joint movement;
With pain management;
Ease migraines;
Promote deeper, calmer sleep;
And more!
» Do electric massagers really work?
» What is the best electric body massager?
» What is the use of electric massagers?
Komoder Massagers - Customer reviews
One of the best feet massage I ever had
Mr. Murphy
on
Is the first time I use a device like yours and I'm deeply impressed by what it's able to do. Also the delivery time was short and the employee was kind to explain me how to use it properly. Thank you very much!
A quick moment of relaxation!
Lynne J.
on
A quick moment of relaxation at the office between two marathon meetings! Who wouldn't deserve it? I would recommend them to everyone, especially if you work long hours in front of the computer.
Best gift we could choose
Stephen G.
on
We bought them as Christmas gift for my grandfather! He was very happy, and he uses his massage goggles almost daily. What he likes the most is the fact that they are heated and that he can easily carry them around.
Pleasure and purpose at the same time!
Richard B.
on
My peripheric blood circulation is very bad so the C302 feet massager is something that I really needed. Turn on it on, always heating on as well, and enjoy it! Pleasure and purpose at the same time! Do I still have the "needles in my soles"? No! Does the C302 actually work for me? Yes! Would I recommend it for a medical purpose? Sure, from all my heart!
A great upgrade to our services!
Jasmine L.
on
We've bought several units for our SPA. We definitely needed a small upgrade to our services and SPA's offers. Our clients appreciate receiving nice, heated, feet and soles massages while following other SPA activities.
Get Expert Advice on Choosing the Perfect Massage Chair!
Our massage chair specialists are here to guide you towards the perfect choice!