Komoder C32 foot massager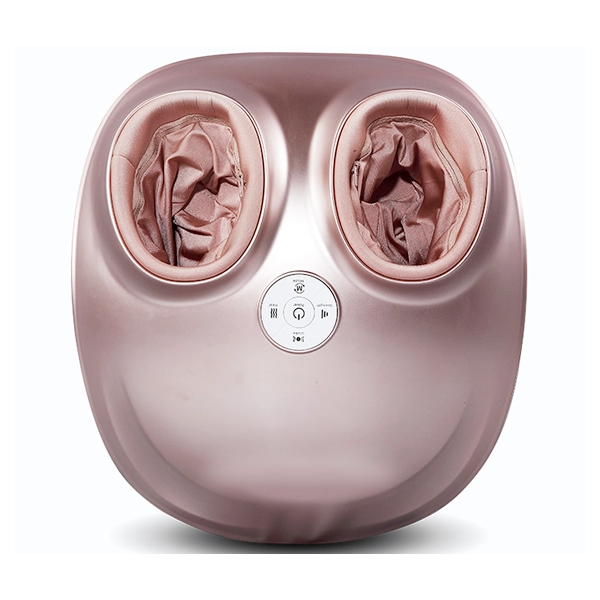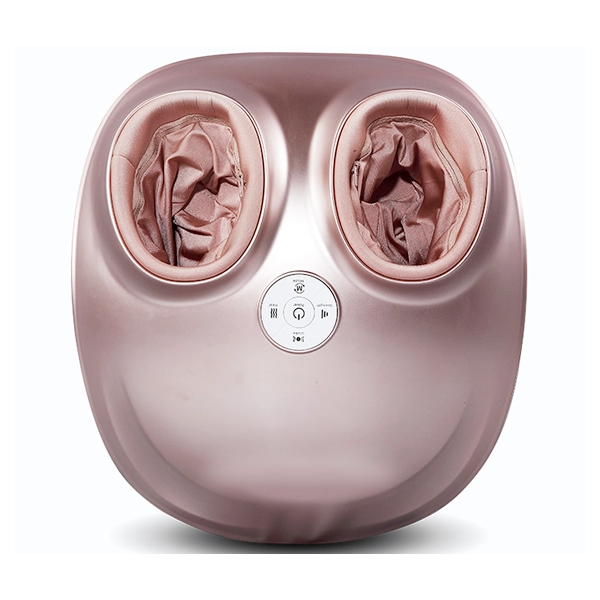 | | | | |
| --- | --- | --- | --- |
| Heating | Vibrations | 3 speed levels | Reflexology |
KOMODER Foot massager
Using 3D massage technology, the Komoder C32 massage device provides a great relaxation for your soles and ankles. C32 focuses on stimulating the nerve centers in the user's soles.
The heating function with three different levels and the three predefined programs allow the adjustment of the massage session for extreme relaxation. Set the device accordingly to your preferences by using the built-in control panel.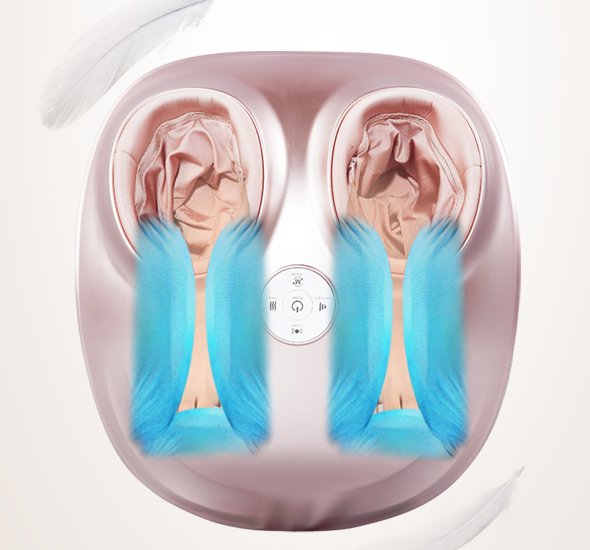 Predefined massage programs
Mimicking the movements of a professional masseur these three massage programs will surely remove discomfort from your feet with their revitalizing effect.
Reflexology
The basic principle of reflexology is simple: certain parts of the body reflect the whole. Reflex points, which relate to all parts of the body, can be found in the feet, hands, face, and ears. These points respond to pressure, so by using massage techniques we can stimulate the body's own natural healing process. The body starts progressively clearing blockages, re-establishing energy flows, and balancing itself, resulting in better health.
Sole massage rollers
Featuring massage rollers, the Komoder C32 uses reflexology for a more immersive massage experience. Simulating each pressure point, massage rollers are the best tool for improving blood circulation and revitalizing your body. You can opt between 3 adjustable intensity levels that will surely suit your needs.
Heel airbags
Advanced massage technology with heel airbags for a massage experience superior to any other massage device. You can opt between 3 adjustable intensity levels that will surely suit your needs.
3 massage speed levels
The massage intensity can be controlled for maximum comfort, the device uses 3 massage speed levels. C32 can be rotated or locked in any position.
Built-in control panel
Set your device quick and easy using the built-in control panel.
3 Automatic Programs
1. Vibration mode;
2. Rolling mode;
3. Combined vibration and rolling mode.
The built-in control panel allows you to easily change the automatic program or the 3-level adjustment function of the air pressure intensity by a light touch.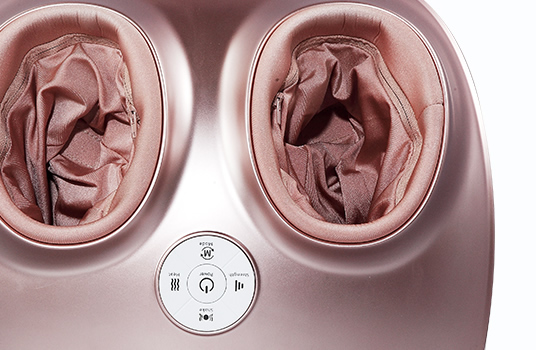 The perfect gift
The device uses additional airbags for foot and heel massage. This function activates the circulation and increases your wellbeing. A combination of different sizes of airbags wraps completely around your toes for a more precise massage.
Using the Komoder C32 daily you will notice how your legs will be stronger, vigorous, and more relaxed. The device is recommended for everyone, but especially for those who feel tired or spend a lot of time standing.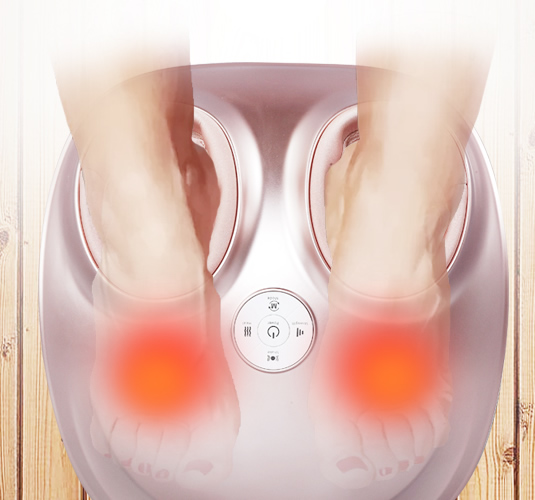 Specifications and technical characteristics
Automatic massage programs

3

Vibrations

Yes

Upholstery

Textile

Massage airbags

Feet and heels

Massage speed levels

3

Heating

Yes

Consumption

45W

Height

30 cm

Weight (kg)

5 kg

Power supply

220V

Available colors

Gold Rose
Proper Storage
We have many warehouses across the Europe
and we store your chair in perfect conditions.
Safe handling
The massage chair is loaded mechanically,
with love and care.
We provide free shipping
In most cases, we transport the massage chairs
in our own vehicles, using our employees.
Handling and Assembly.
We have installed the chair.
Enjoy your massage!
Leave your details and we will call you as soon as possible.
Please fill in the form and one of our consultant will contact you as soon as possible to identify the model of the massage chair that fits your needs. Our specialist will take into account the height and weight of the future massage chair users.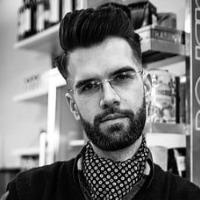 ALEX - Sales Agent
Online Dept.