7 benefits of electric massage chairs
If you own an electric massage chair, you'll already know the near-infinite benefits of using them.

From physical health, to mental wellbeing and peak relaxation, an electric massage is the ultimate life upgrade. And at Komoder, we know exactly how to take your health and wellbeing to the next level with the best range of high-quality electric massage chairs in the UK.

Here are seven of the biggest benefits of choosing an electric massage chair from Komoder...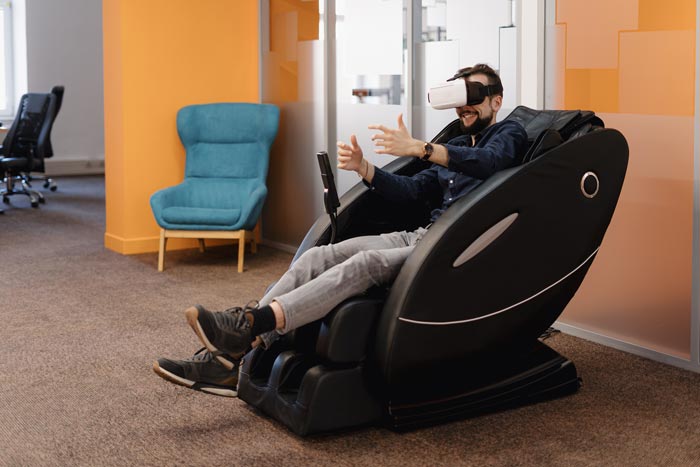 Get relief from lower back pain
Around 1 in 6 people in the UK suffer from back pain, with the chronic ailment affecting people of all ages and backgrounds. Those who can relate know how debilitating back pain can be, but massage can help relieve the pain immensely.
Enjoy a better night's sleep
We all know that massage provides ultimate relaxation - but regular massage has also been shown to improve sleep, according to science. Massage has been proven to promote a better night's sleep and alleviate insomnia.
Choose an electric chair with heat and massage
With an electric massage chair with heat features, you can enjoy all the health benefits of heat every time you sit down for a luxurious massage. These include an increased blood flow to your most tense areas, and an ability to more effectively ease muscle pain.
Improves post-workout recovery
Electric massage chairs aren't just about sumptuous relaxation (though they are excellent at that, too). For athletes, weightlifters and those who pride themselves on training hard, a massage chair provides the perfect form of post-workout muscle recovery.
Never pay for another massage again
If you enjoy regular massages as part of your self-care regime, for pain relief or after sports, you'll know that employing the services of a trained professional week in and week out can become extremely expensive, with the average cost for a one-hour massage around £75 and up, Instead, investing in your own electric massage chair means you can enjoy high quality massages as often as you like - without ever having to pay a professional again.
Have more regular massages than ever before
Unlimited massages, on demand, without even having to set foot outside: could there be anything better? With your own electric massage chair at home or in the workplace, never again will you have to wait for an appointment, book in advance and travel out to visit a masseuse. Not only is owning an electric massage chair extremely convenient, but it means you can fit your massage time in to suit your schedule as often as you like, and enjoy more regular massages as a result. Crucially, the more consistently you get massage treatments, the more effective they will be in relieving pain and reducing stress.
Relax with free delivery and setup
Now, not all massage chairs are created equally, and this is a point which is highly specific to Komoder. Komoder chairs come with free delivery across Europe, and usually with free installation and assembly from our expert Komoder team. Enjoying your own electric massage chair couldn't be easier - all you have to do is sit back and relax - literally, in your new luxury massage chair.

Ready to invest in your own electric massage chair and start enjoying all these benefits and more? Head to Komoder to view the full range now, or get in touch to arrange a visit to our showroom to try the benefits out in person.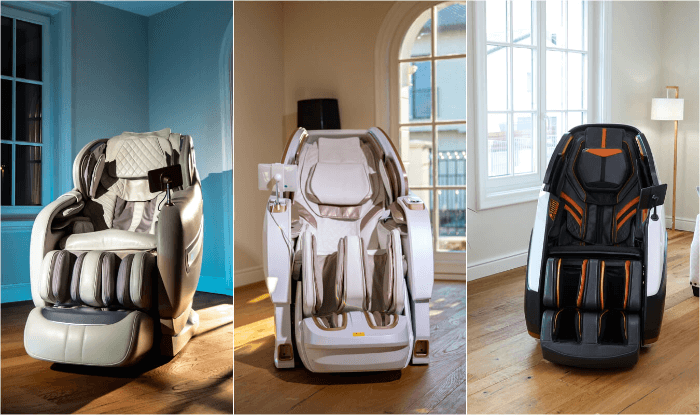 Leave your body in our massage chairs and go on a journey outside your physical body »
At Komoder we have a variety of premium quality massage chairs to help you relax and forget about neck, back and foot pain »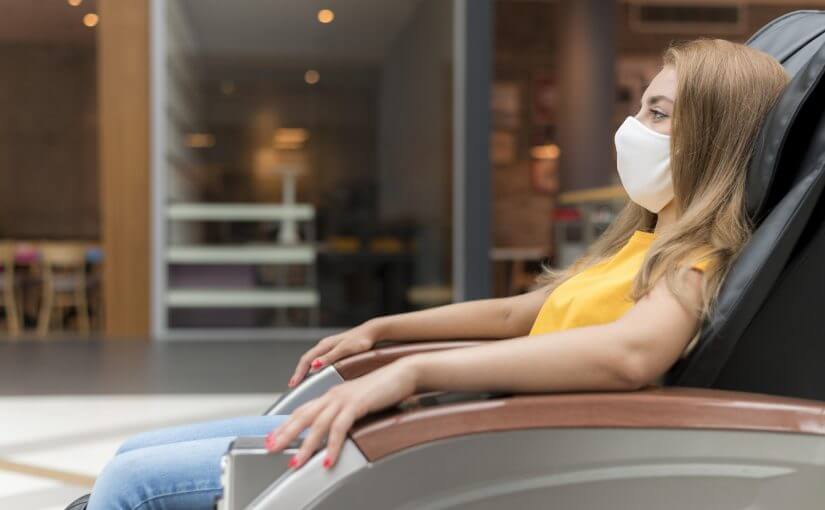 High-quality massage chairs can be crucial to relieving back pain, with massage proven to decrease pain, ease tension and boost dopamine. Plus, massage provides an effective all-natural alternative to otherwise harsh pain relief drugs »