THERAPEUTIX 4D Massage Chair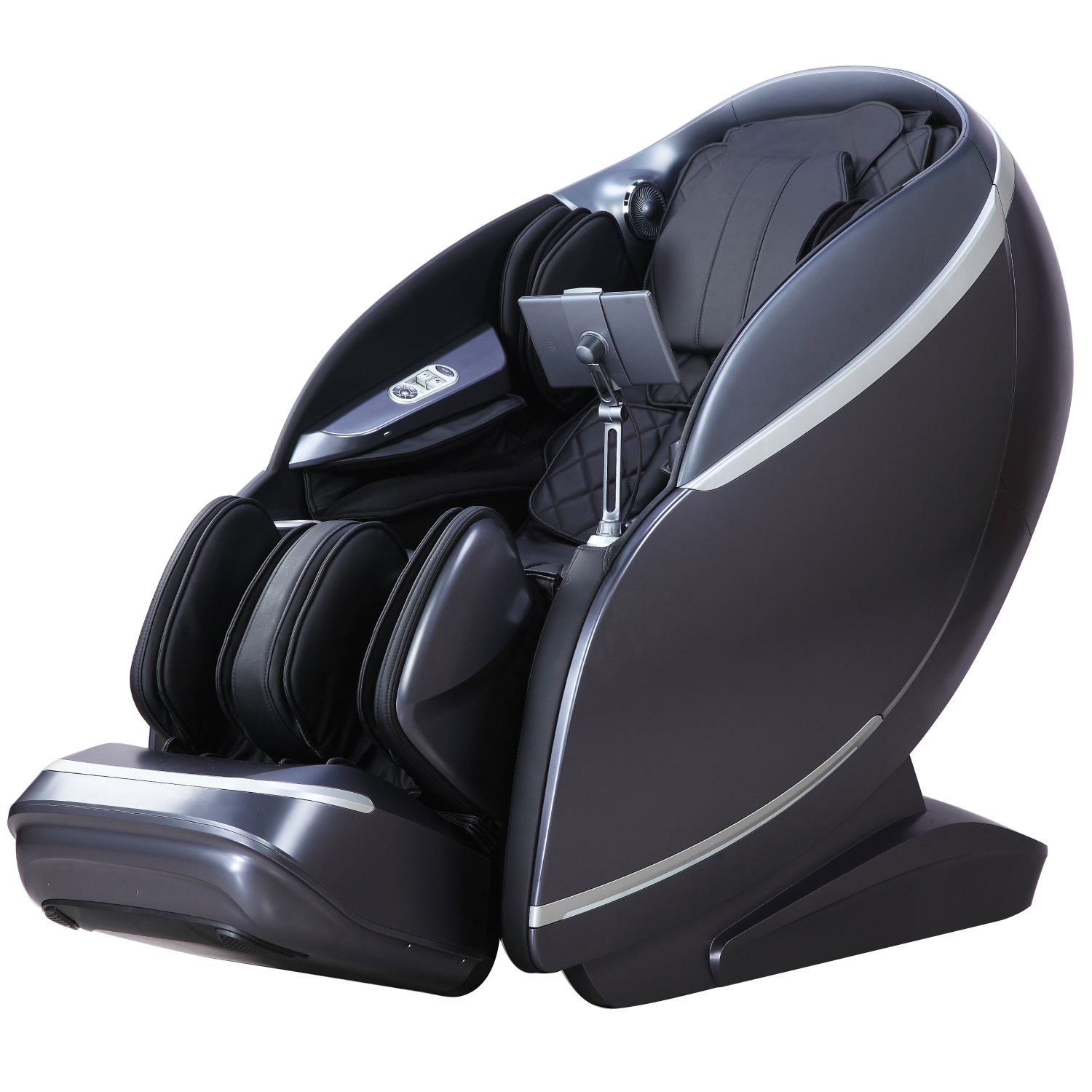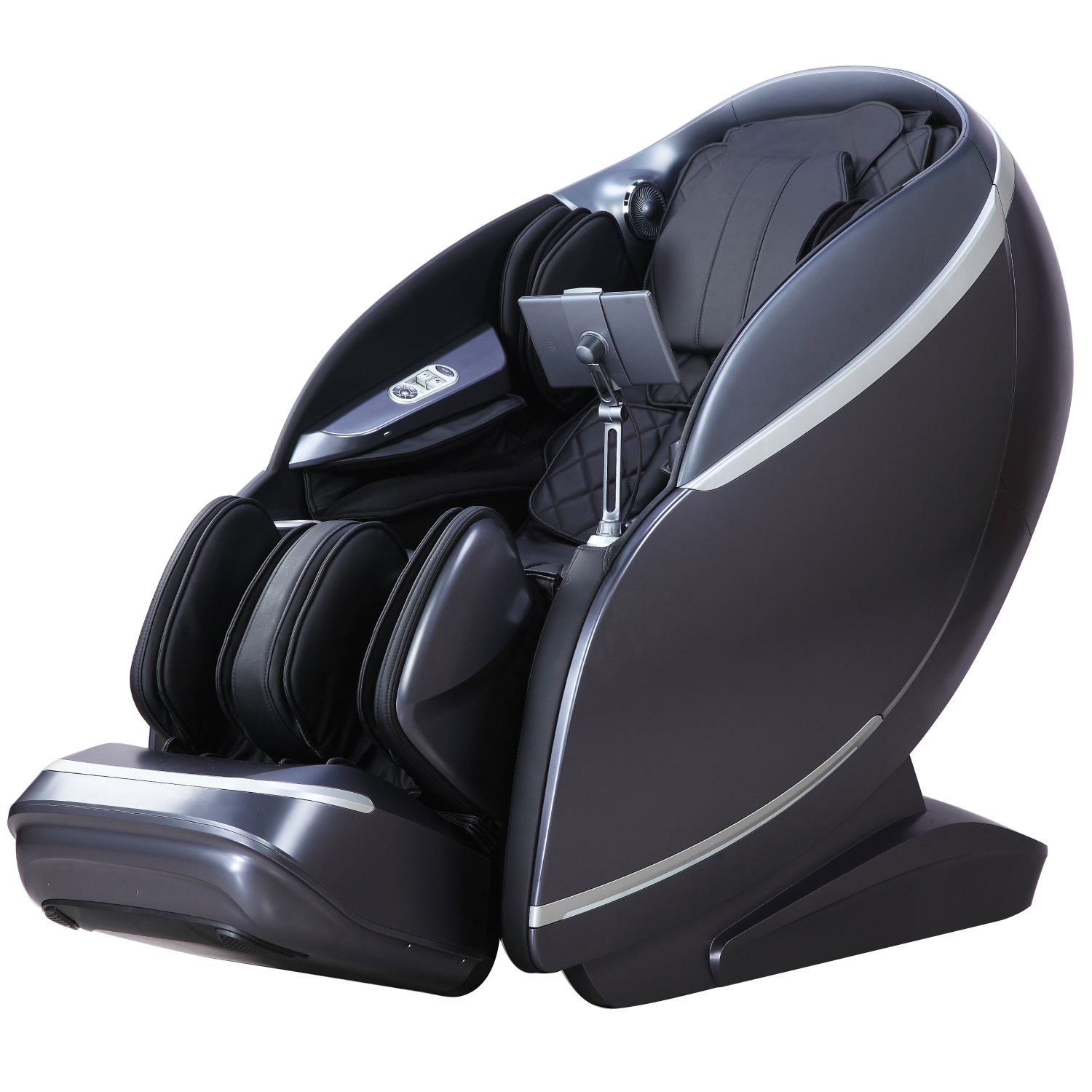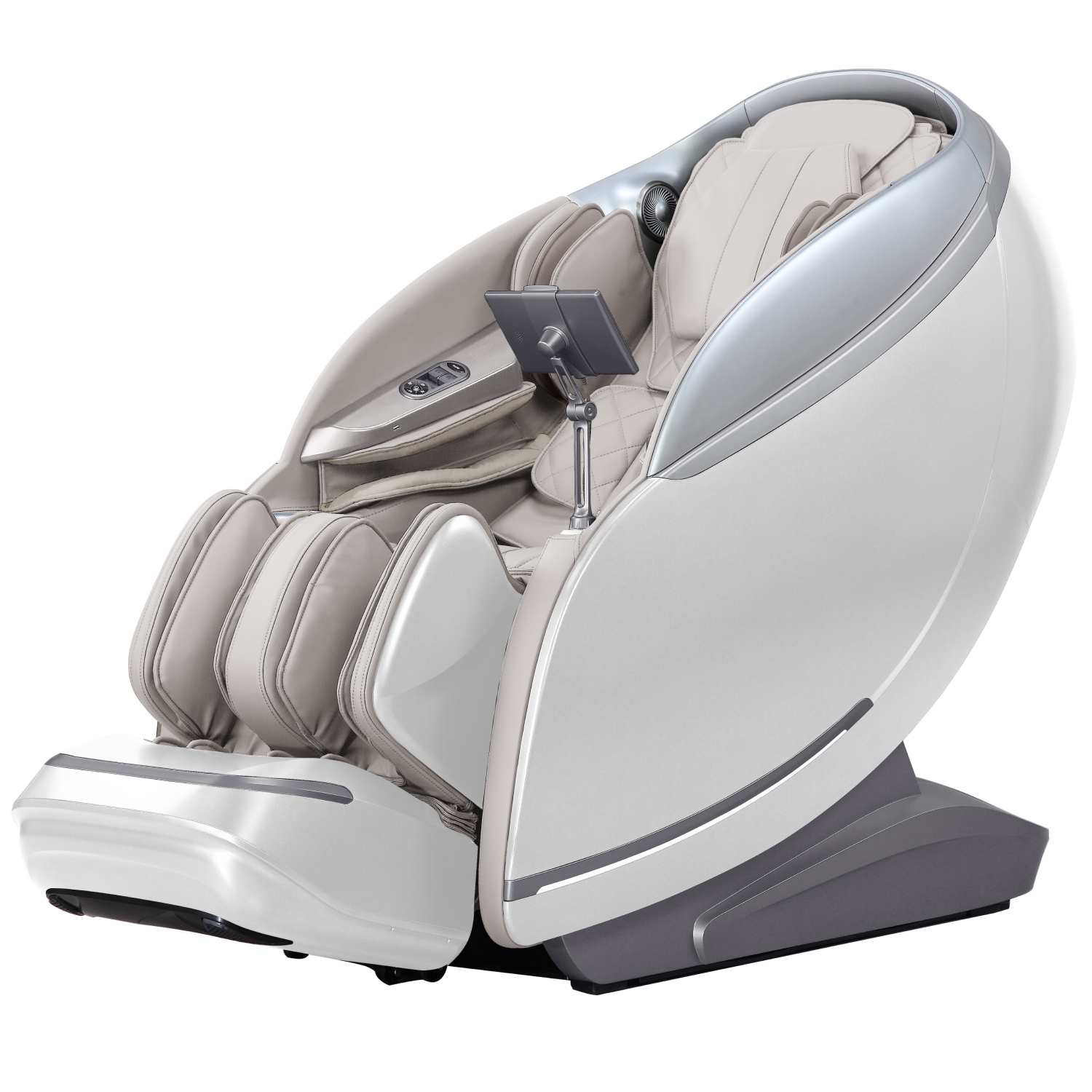 Customised 4D massages for the individual
Therapeutix is a state-of-the-art KOMODER massage chair that's designed and manufactured based on extensive research of the human body. This high-quality, science-driven massage chair stores data and provides massage solutions tailored specifically for the user. This innovative, intuitive approach takes automated massages to the next level.
KOMODER THERAPEUTIX
HONEST REVIEW of a 4D Massage Chair
Video Testimonial
THERAPEUIX Massage Chair
A more effective massage
The best massages are tailored to the needs of the individual. That's why we have developed a system that gives you control over every aspect of your experience. Intelligent height scanning is done before the massage starts. The width between the shoulders is also determined; ensuring, the stroke of the massage rollers will be much more precise over a length of up to 135 cm. The Therapeutix fully body massage chair is capable of performing a gentle and deep massage on four adjustable levels.
Store your ideal massage programmes using in-built memory
Once you've created the perfect massage programme for your needs, you'll probably want to return to it time after time. That's why we've added in-built memory to the THERAPEUTIX massage chair. With the touch of a button, you can save the programmes that are most beneficial. And with another touch, you can recall them whenever you want.
After reviewing all the massage programs, there will be programs and massages that best suit the user's mood and health. In the case of other massage chairs, saving them in a separate folder is impossible. However, THERAPEUTIX comes with an innovative function: saving your favourite massages. There are three possibilities for saving and three for reusing them later.
Why choose the THERAPEUTIX full-body massage chair?
Targeted massages
A generalised massage will address the entire body, but an accurately targeted one can be much more effective in delivering relief to problem areas of your body. THERAPEUTIX gives you a choice between five action areas. The fixed-point massage deals exclusively with an area you designate — working on blockages and tightness felt in that area. The other four action areas focus on back massages, lower back massages, upper back massages, and low-intensity, back-and-forth massages. This targeted approach dramatically improves the overall efficiency and effectiveness of the THERAPEUTIX massage chair.
Revolutionary 4D massage
Modern massage technology is constantly evolving. The 4D approach represents the most advanced technology yet. The system relies on massage rollers and the classic surface movements included in massage chairs to perform deep movements inside the muscles. This targeted approach also delivers precision in particularly tense or badly affected areas of the body. The THERAPEUTIX offers you 4D massages that can be varied with five different speed levels, width settings and intensity levels.
Smart health monitoring
On the left arm of the massage chair, there's a digital sensor to detect the user's health status. Within just a few seconds of starting a programme, the system detects various health metrics and adjusts the massage accordingly. The likes of microcirculation, heart rate and blood oxygen levels are all used to tailor massages to the needs of the individual.
20 preset massage programs
THERAPEUTIX performs a 4D massage which can be adjusted to five different levels. The preset selection offers you 20 automatic programs, grouped into 5 general categories. The comprehensive range of options available ensures there's a perfect setting for everyone. Among the most popular category settings are smart massages, toning massages, general relaxation massages, and personalised massages. A 4D massage is one that covers both the surface of your skin and deep within your muscles and body tissues.
The 20 preset massage programmes available with the THERAPEUTIX are listed below.
| | |
| --- | --- |
| 1. Brain Relax | 2. Neck & Shoulder Care |
| 3. Back Spa | 4. Hips&Legs Fit |
| 5. Leg&Foot Relieve | 6. Energy Boost |
| 7. Lunch Break | 8. Sweet Dream |
| 9. Relieve Muscle | 10. Body Balance |
| 11. President Cosy | 12. Keep Fit |
| 13. Superior Enjoyable | 14. Office Regimen |
| 15. Health Recharge | 16. Full-body Stretch |
| 17. Chinese Massage | 18. Thai Massage |
| 19. Spine Traction | 20. Sport Recovery |
11 Massage techniques for every imaginable ache and ailment
The THERAPEUTIX massage chair delivers targeted relief and relaxation by using the following techniques.
1. Kneading
2. Patting I
3. Patting II
4. Kneading and Patting
5. Finger Pressing I
6. Finger Pressing II
7. Shoulder Grasp
8. 4D I
9. 4D II
10. 4D III
11. 4D IV
Automatic footrest adjustment
The KOMODER THERAPEUTIX massage chair immediately adapts to the size and weight of the user. The scanning function is an essential part of this capability. Also important, however, is the option to extend the footrest. This advanced, full-body massage chair allows the user to enjoy automatic adjustments to the footrest.
Warm and soothing massages
This multi-functional electric massage chair gives you the option to add warmth to your experience. With just the touch of a button, the chair delivers soothing warmth for better blood circulation and enhanced relaxation. And this incredible sensation is all thanks to an in-built network of graphene resistors.
Weightless massage
Choose the "Zero Gravity" position before selecting the type of massage technique you want. The massage chair will deliver your massage while making you feel like you're floating. This is ideal if want to experience maximum relaxation and an overwhelming sense of safety. Choose between two anti-gravity positions, and enjoy a horizontal sitting position that will redefine what relaxation means to you.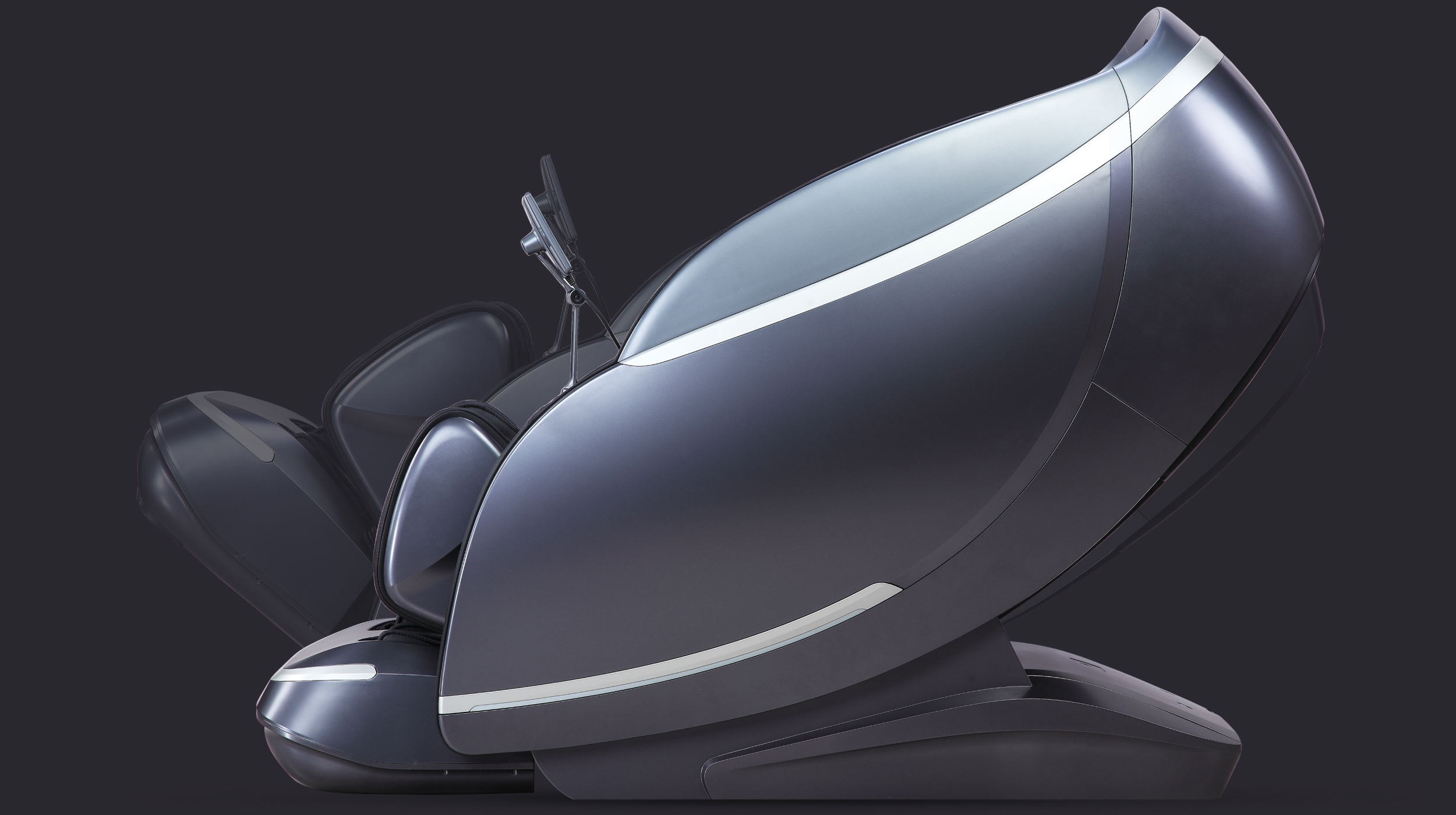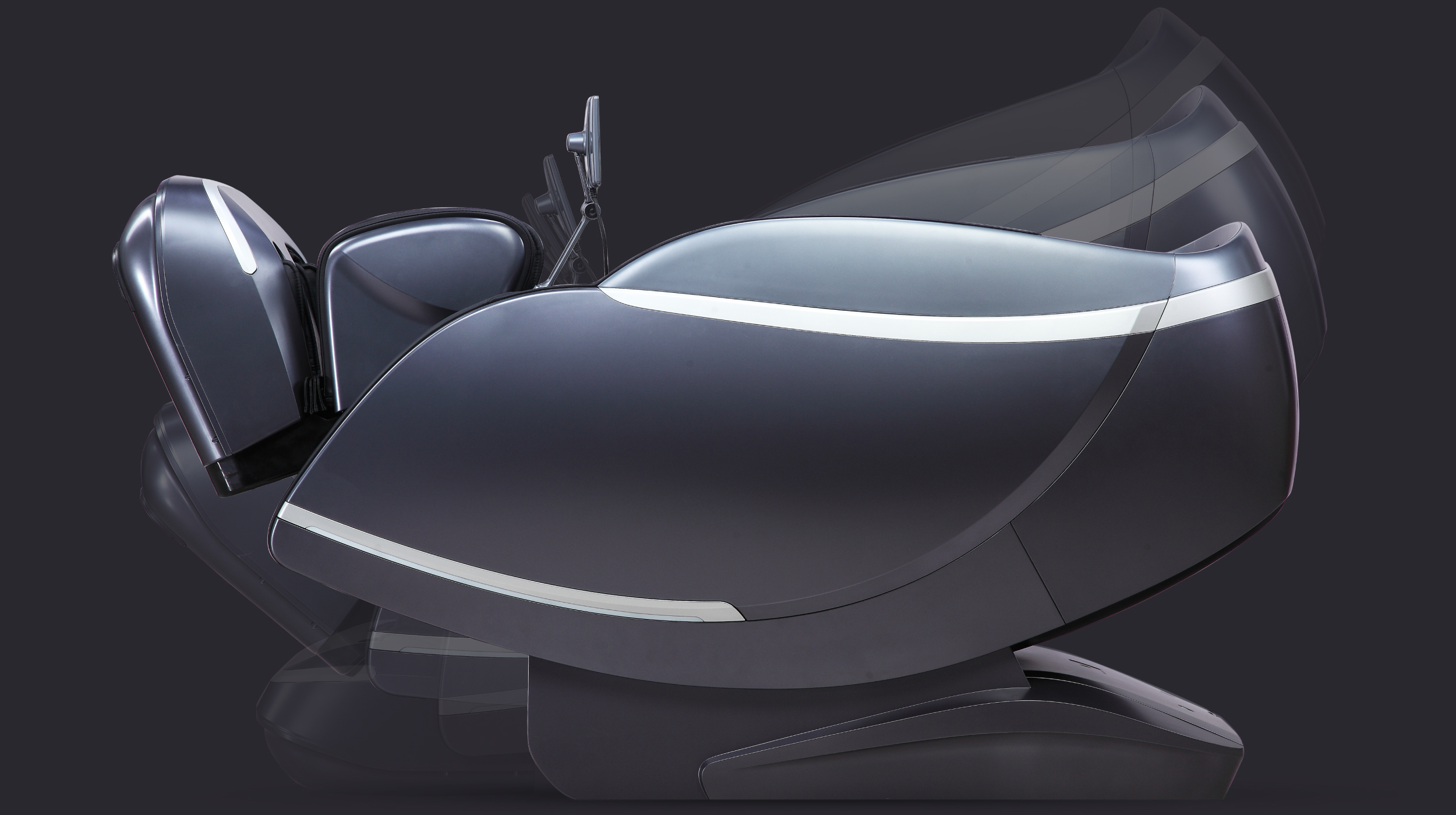 Muscle stretching with airbags
Choose between three massage options to ensure the in-built airbags give you a stretching experience you'll never forget. Depending on the setting you choose, airbags at the top, bottom and sides of the massage chair will activate. And by adjusting the intensity levels with air pressure, you can enjoy calf kneading, shoulder relaxation and knee stretching.
Talk to THERAPEUTIX!
An LCD tablet attached to the left armrest gives you full control over your massage experience. But, for added comfort and convenience, THERAPEUTIX also executes massage programmes by voice command. Just have a word with your smart assistant Alice to make changes to your massage experience!
Massage and music - the perfect combination
Connect your music via Bluetooth, and take your massage experiences to the next level. Whether you want to listen to your favourite playlist on your phone or tune into a digital radio station, you can do so via the fully integrated and calibrated music system — complete with in-built speakers.
Eye-catching design
THERAPEUTIX isn't just a revolutionary electric massage chair — it's a stylish focal point in its own right. Available in several chromatic variants, this eye-catching massage chair can blend in with just about any type of decor or style. Whether it's for your home, office or therapy room, the THERAPEUTIX massage chair will never look out of place. Made entirely of sustainable materials, it's been designed to stand the test of time. And you only need 5 cm of clearance between the chair and the nearest obstruction, so you can place it in even the tightest of spaces.
Specifications and technical characteristics
Automatic Massage Programs
20
Massage techniques
11
Timer
Yes
4D massage on the entire back surface
Yes. 135 cm SL rail
Manual massage with the possibility of 5 zones localization:
1. Fixed point
2. Back massage
3. Upper back massage
4. Lower back massage
5. Low-intensity local massage
The intensity of the airbags
Adjustable in 5 steps
Massage speed
Adjustable in 5 steps
Legrest
Extendable 20 cm
Heating for the lumbar area
Yes
Massage Robot
4D adjustable on 5 levels of intensity
Calf kneading
Yes
Reflexology
Yes. In three points and adjustable on 3 levels of intensity
Tablet
Yes. On armrest
Upholstery
Ecological leather
Net weight of the armchair (kg)
133 kg
Current supply
220 - 230V
Dimensions
Request an Instant Price Quotation via Email!
Speak with One of Our Massage Chair Specialists! ☟
Fantastic Massage Chair!
Susy C.
Only had the Therapeutix 4D massage chair just over a week and think it's great! This chair has quickly become an essential part of my daily routine. The 4D massage technology is truly impressive, providing a deep and invigorating massage experience. The range of massage programs and customizable settings allows me to target specific areas and adjust the intensity to my liking. I couldn't be happier with my purchase, and I look forward to many more relaxing sessions in this fantastic chair!
Brilliant chair, speedy service. Thanks, guys!
Taylor
Brilliant chair, speedy service. I highly recommend the Therapeutix massage chair to anyone in search of an exceptional and transformative massage experience. It's a worthwhile investment that will leave you feeling refreshed and revitalized. Treat yourself to this remarkable chair, and you won't be disappointed!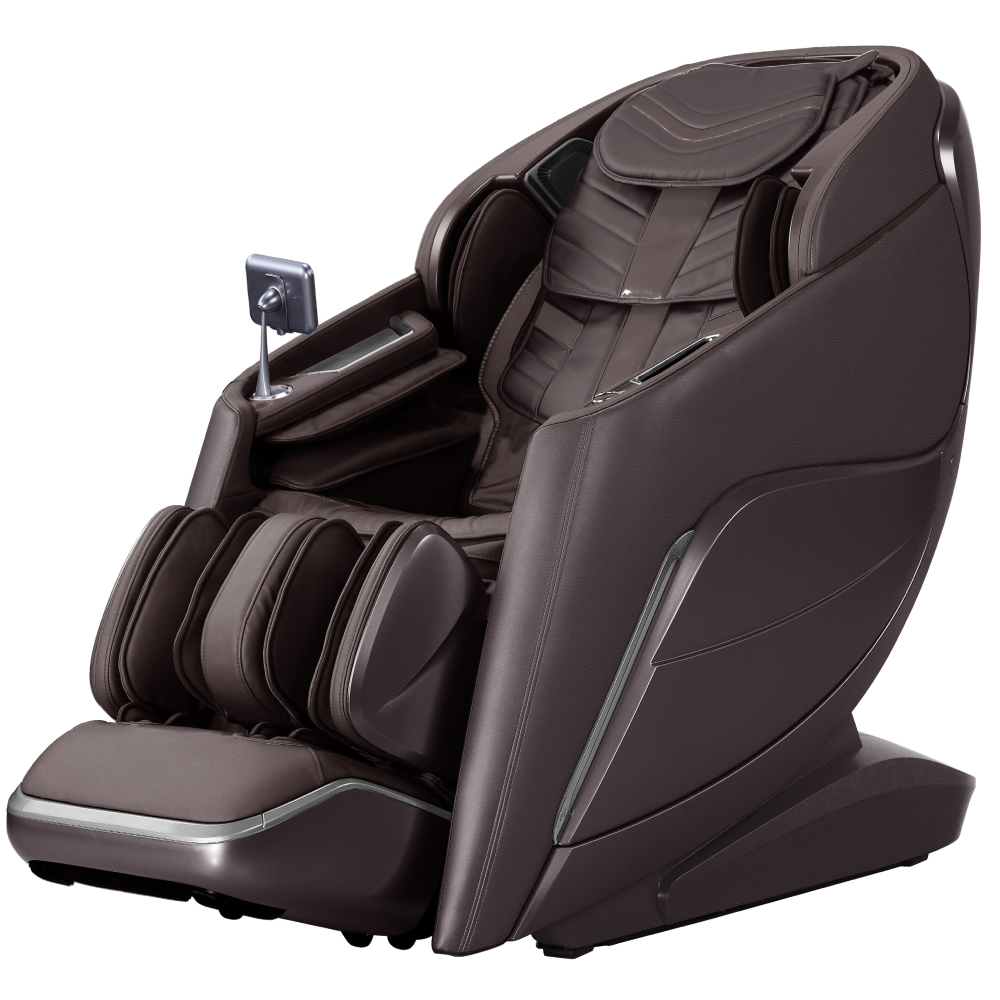 VELETA II DELUXE massage chair, equipped with a 4D massage robot, 23 auto programs, 11 massage techniques, leg kneading, fast phone charging, voice control and many new functions!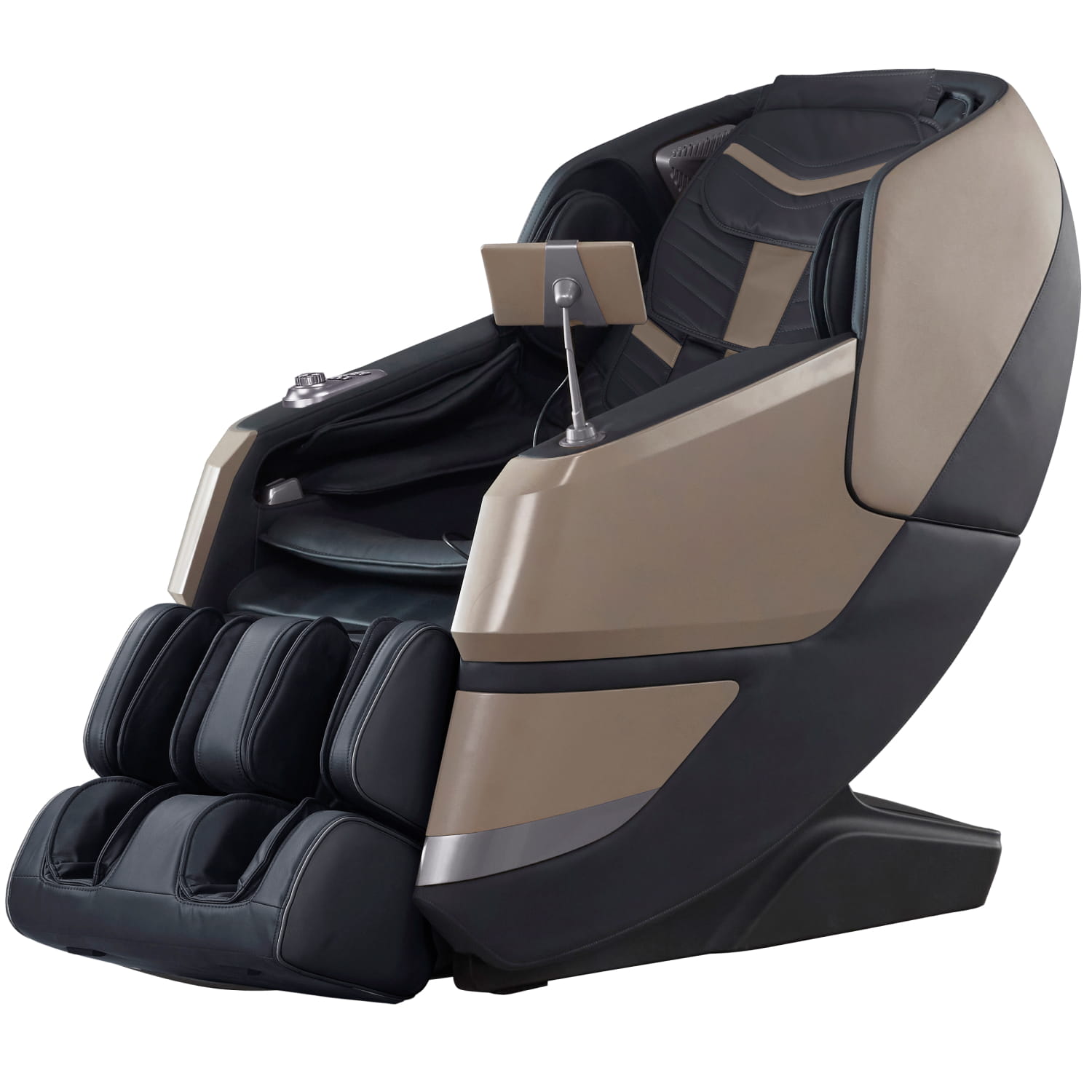 KOMODER FOCUS III massage chair, 6 massage techniques, 15 automated massage programs, 24 double layer airbags, tablet control and innovative heating system
Get Expert Advice on Choosing the Perfect Massage Chair!
Our massage chair specialists are here to guide you towards the perfect choice!