Komoder Neck & Shoulder Massager D181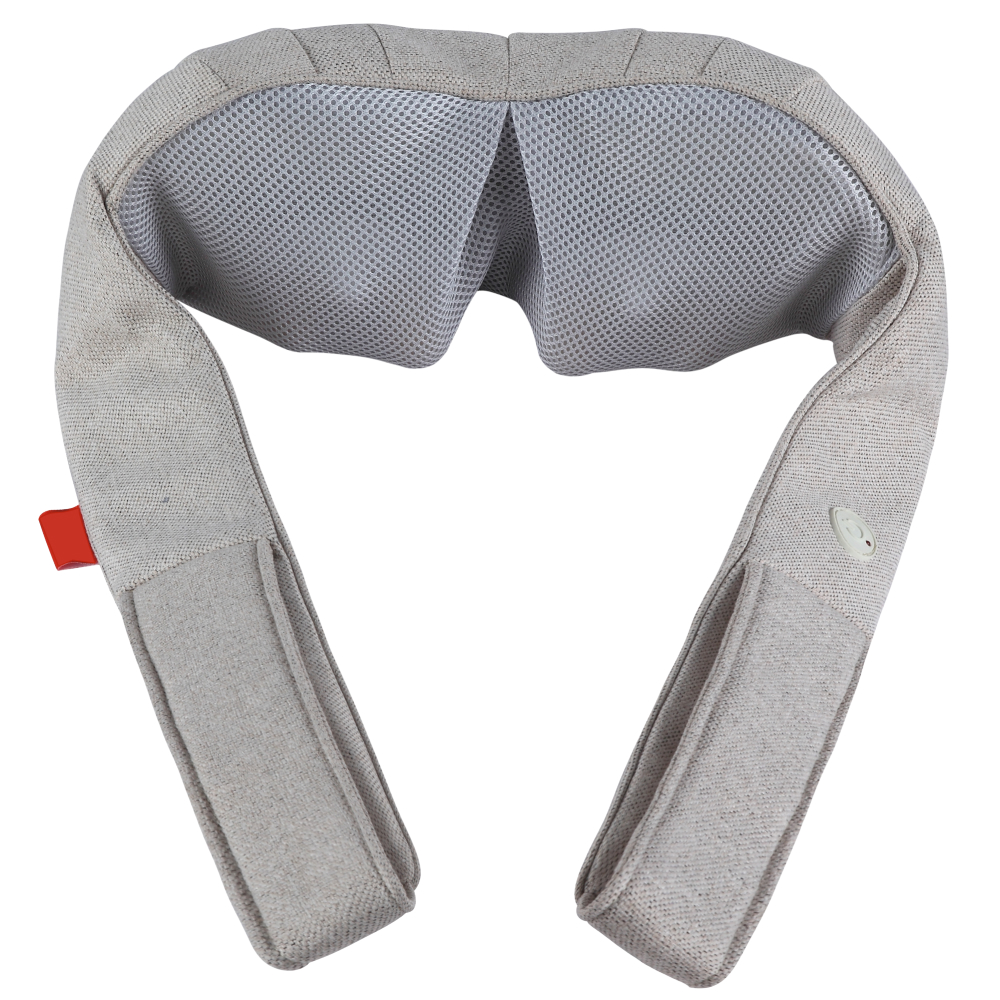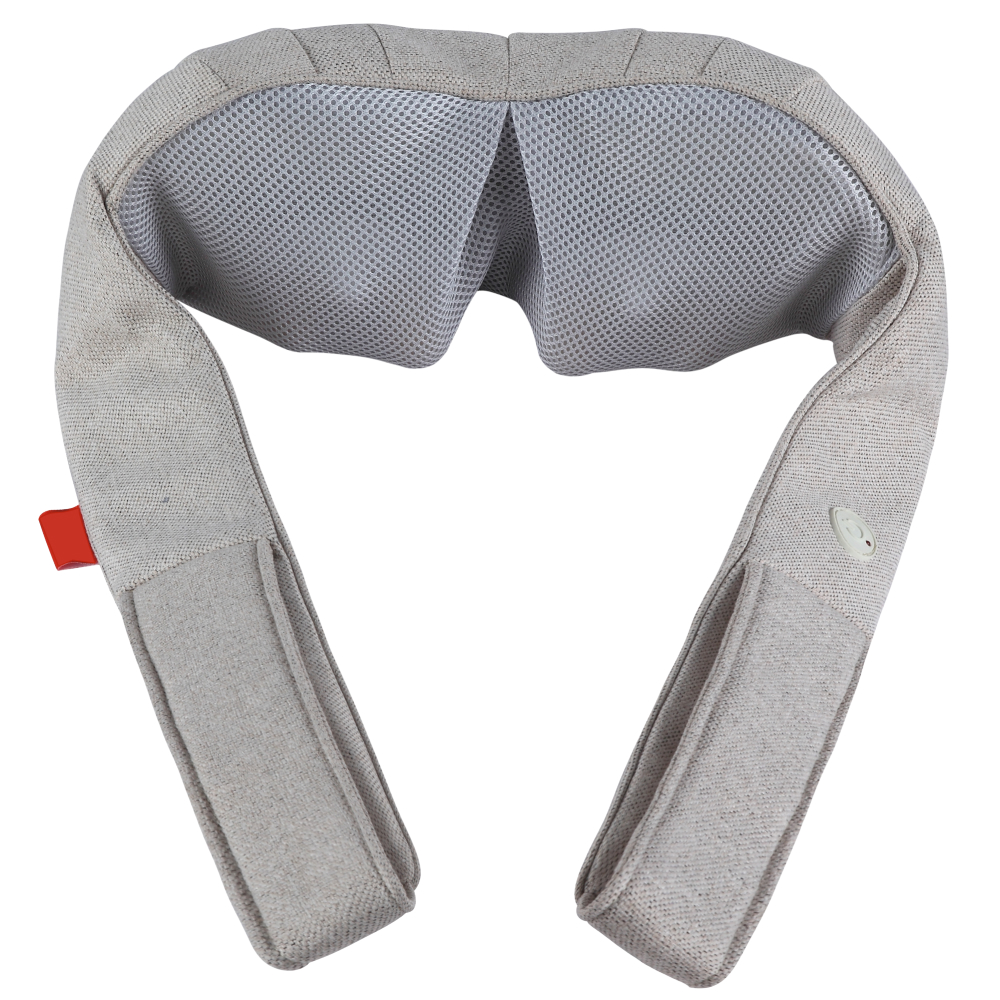 | | | | |
| --- | --- | --- | --- |
| Massage Rollers | Heating | Deep neck massage | Adjustable intensity |
Portable Neck massager for cervical massage
The D181 massage belt for neck and shoulders is portable and can be used anywhere. Being powered by a 12V socket you can take with you even in your car.
Designed for your neck and shoulder area the D181 massage device can also be used successfully for your lumbar area.
The device uses a rotating ball massage mechanism capable of grasping and relaxing the cervical muscles.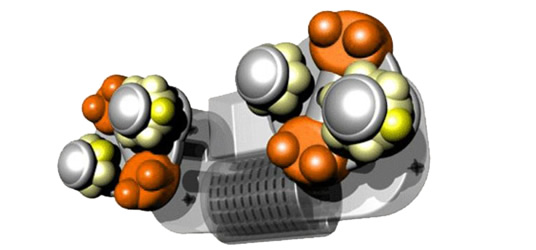 The new concept of kneading massage - A more effective cervical massage.
According to the new concept the kneading massage technique is the perfect way to relax the neck and shoulders area. The massage head is specially designed to give you the most comfortable experience.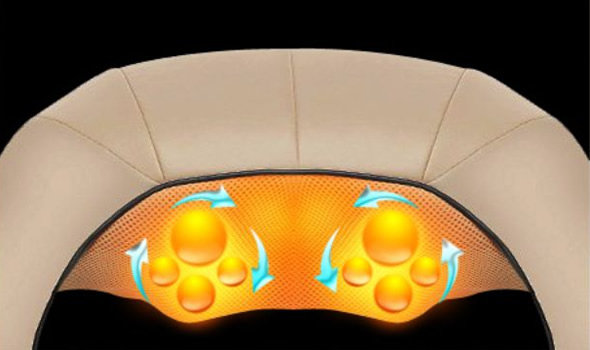 Komoder Massager D181 Main Features
Heating system
You can choose to turn off the heating function during your massage session.. Press once to turn off the heating function. Press again to restart it.
Start / Stop
Set the nominal working time to 20 minutes, start the massage, after 20 minutes it stops automatically.
Massage rollers direction
Function that will allow you to change the rotation direction at the beginning of the massage session. This way you can benefit from a massage in a certain area, in a certain direction.
Automatic kneading counterclockwise
Automatic clockwise / counterclockwise kneading conversion system. Set this function manually.
45 degrees heating system
Thanks to the overheating protection function the device simulates blood circulation using the perfect temperature for the most relaxing massage.
Adjust the intensity
You can adjust the massage intensity to your preference by using the U-shaped arm.
Komoder Neck Massager D181: Specs and technical characteristics
Predefined programs

2

Cover

Polyurethane

Heating

Yes

Weight (kg)

5 kg

Car power supply

Yes, 12V plug - car socket

Power supply

220V
The perfect gift
Using the Komoder D181 daily your neck and shoulders will be more relaxed and more toned. The device is recommended for everyone, but especially for those who spend a lot of time at the office.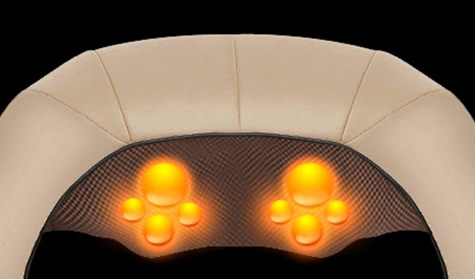 Neck and shoulder Massager - FAQ
What massage is best for neck pain ?
When it comes to neck pain, a targeted massage is often the best approach. One of the most effective types of massage for neck pain is Shiatsu massage. This technique uses deep pressure and kneading movements to relieve muscle tension, improve blood flow, and promote relaxation. Another great option is a percussion massage, which uses rapid, repetitive tapping movements to stimulate the muscles and alleviate pain. Both of these massages can be easily achieved with a high-quality massage device. By using a massage device, you can target specific areas of the neck and apply consistent pressure to relieve tension and pain. Plus, a massage device allows you to adjust the intensity and speed of the massage to your personal preference, ensuring maximum comfort and relief.
Is it safe to massage your neck ?
Yes, it is generally safe to massage your neck. However, it is important to use caution and avoid putting too much pressure on sensitive areas, such as the carotid artery. A massage device is a great option for a safe and effective massage, as it can provide the right amount of pressure without the risk of accidentally applying too much force.
Are neck massagers good for you ?
In today's fast-paced world, stress and tension can accumulate in your neck and cause discomfort, pain, and even headaches. A neck massager is an effective and convenient way to alleviate these issues and improve your overall well-being. With regular use, neck massagers can increase blood circulation, reduce muscle tension, and help you relax like never before.
What are the advantages of neck massager ?
The advantages of neck massagers are numerous and cannot be overstated. First and foremost, neck massagers are a great way to relieve tension and reduce pain in the neck and shoulder areas. They are also incredibly convenient and can be used anywhere, anytime, providing you with a relaxing massage experience whenever you need it. Neck massagers can also improve blood circulation, which in turn can help reduce stress, improve sleep quality, and boost your overall well-being. And let's not forget the long-term benefits of using a neck massager, which include improved posture, reduced risk of headaches and migraines, and improved range of motion in the neck and shoulders.
Get Expert Advice on Choosing the Perfect Massage Chair!
Our massage chair specialists are here to guide you towards the perfect choice!