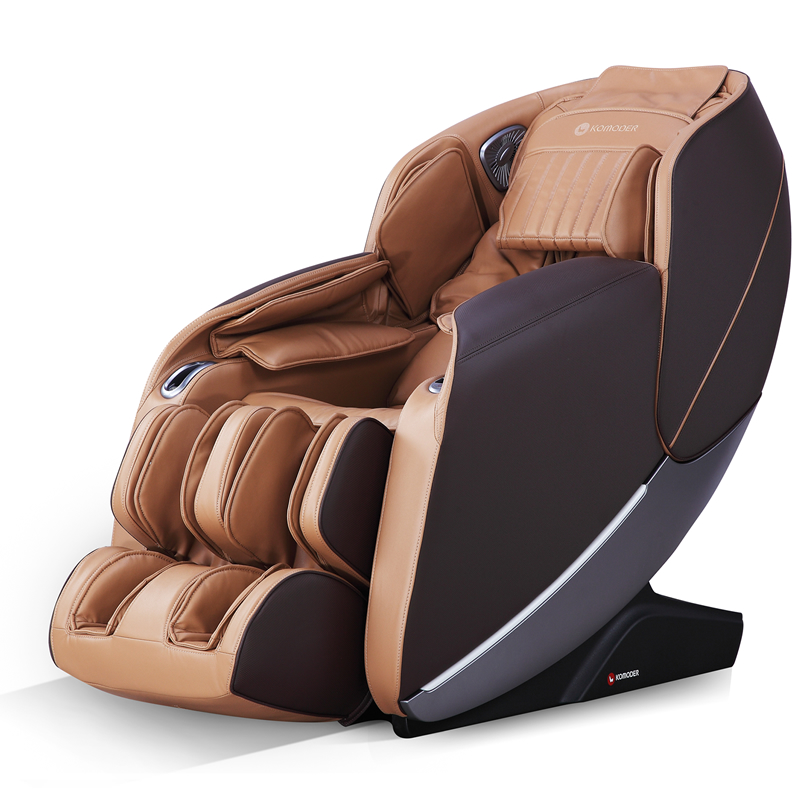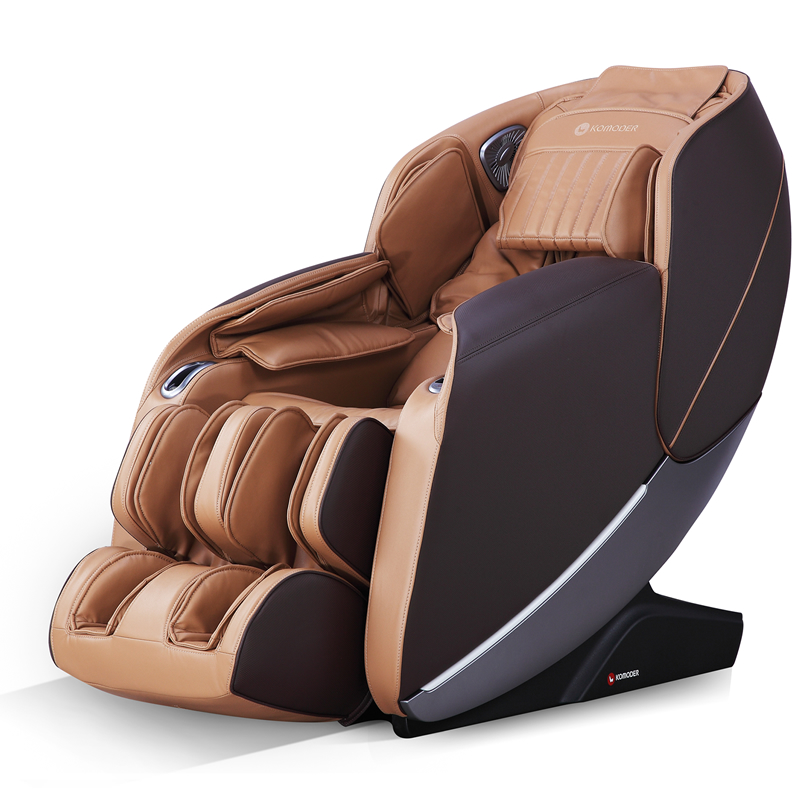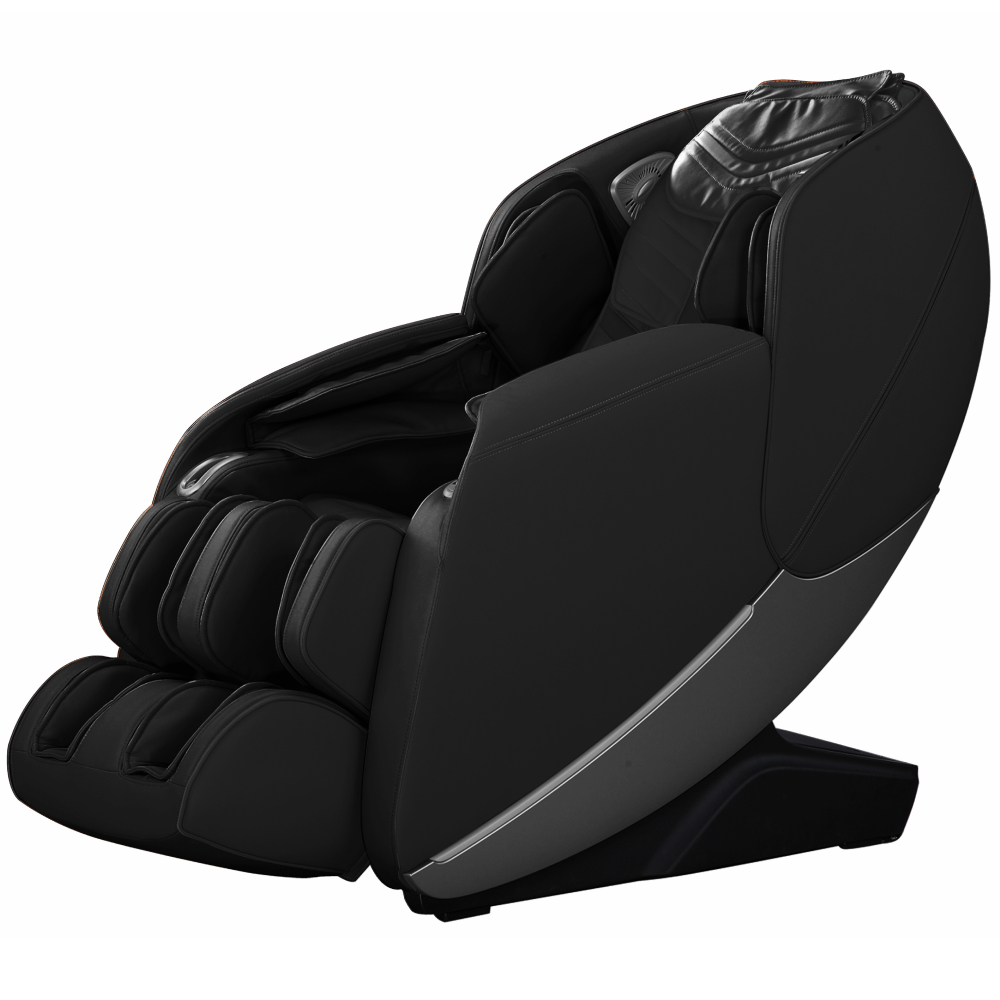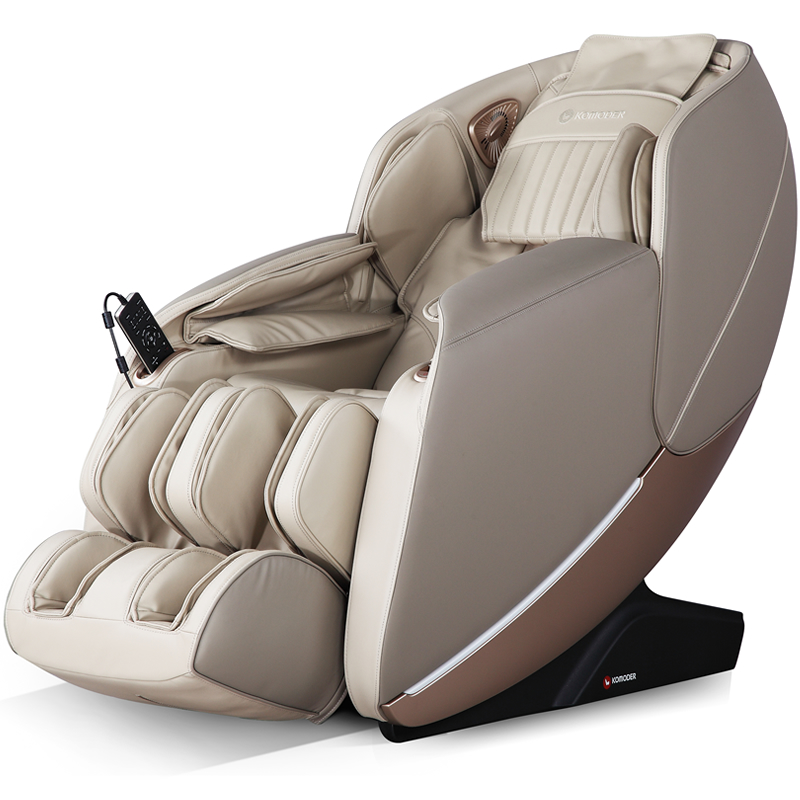 MONACO - A full body massage chair
MONACO is a new generation massage chair equipped with 4 intelligent massage hands, which uses 3D technology. The massage rollers are quiet, adjustable and mobile, ensuring a complete back massage. MONACO uses a 135 cm "SL" "massage system, being among the models with the longest massage strokes. The massage system movement allows you to enjoy a massage session from the neck area close to your knees.
Complete massage with airbags and massage rollers
The massage chair benefits from a special technology that involves users preliminary scan. Regardless of your height, this massage chair will adjust accordingly for you to benefit from a cervical massage and an exceptional reflexology massage.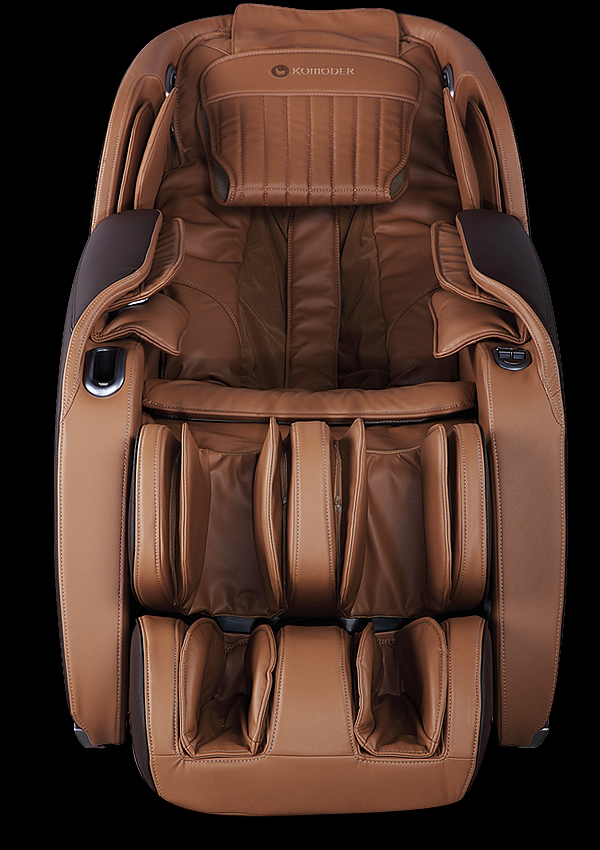 Equipped with heating system
The heating accentuates the efficiency of the massage, being appreciated especially during the winter. Once the heating function is activated, the airbags in the lumbar area gradually heat up, facilitating the muscles relaxation.
MONACO is a massage chair that you will love immediately
MONACO offers an impressive massage experience. The relaxation provided by this massage chair is fantastic. 3D technology is used to treat lower back or neck pain.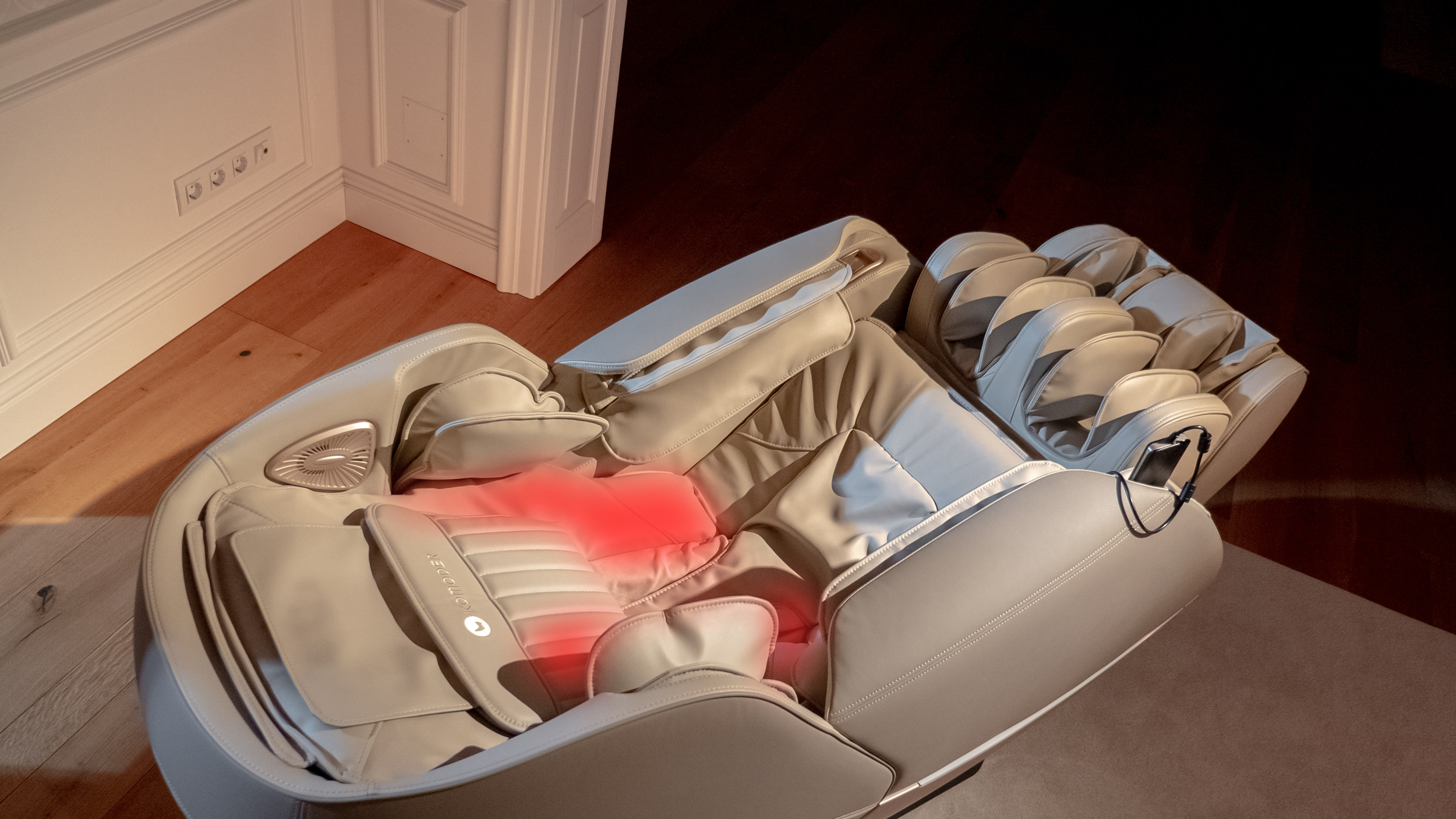 Shoulders airbags that guarantee a correct back posture during the massage session
Shoulders area airbags have the role of forcing you to have a correct posture for a paravertebral muscles effective massage.
Arms massage with airbags
The airbags respect the curvature of your arms, offering you a total massage to relax and invigorate your arms and palms.
Foot massage with airbags
The footrest is also equipped with airbags for a relaxing pressure massage session.
Leg massage with airbags
Various shapes airbags completely cover your legs, ankles, and feet, to give you an unforgettable experience. Activate the compression function with airbags to stimulate the acupressure points. This function will relax your legs and tone your muscles.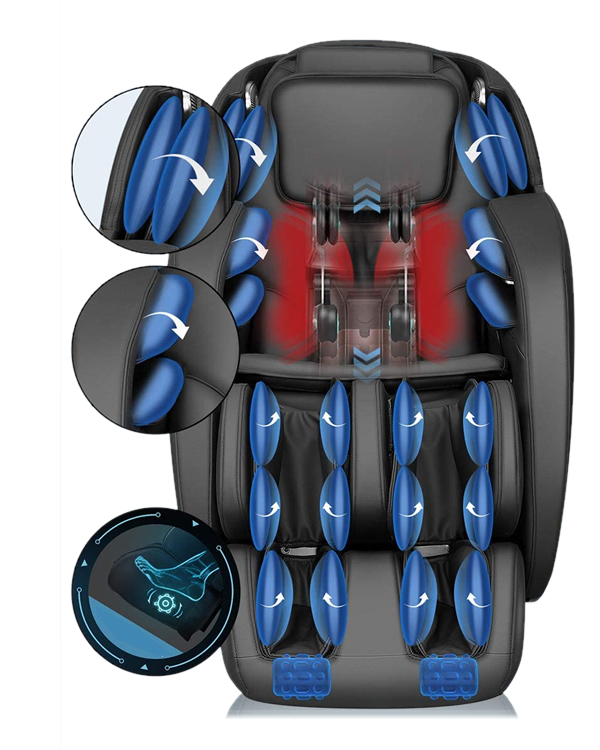 Use the services of an excellent physiotherapist:
12 Automatic Programs
5 massage techniques
Reflexology and calves massage
Arms, back, and leg stretching is recommended to activate bone regeneration, to eliminate muscle tension and contractions. The stretch function is provided with the help of massage airbags on the shoulders, arms, and legs.
The MONACO massage chair is designed for multiple users, with 12 automatic massage programs that offer a quality massage and that, of course, meet different expectations.
Leg massage and extension of the leg rest.
20 cm extendable leg rest
Depending on the height of the user, the leg rest extends, to a maximum length of 20 cm, thus ensuring a complete massage, according to the height of each user.
Reflexology - Foot massage
The MONACO massage chair is equipped with the reflexology function. This function is perfect for stimulating nerve centers.
Reflexology is a type of massage necessary for the rapid elimination of physical or mental fatigue
The reflexology massage is performed using a roller plate, and also the function to extend the leg rest according to the user's height. We recommend the reflexology function for people that are suffering from leg pain or for those who spend a lot of time standing.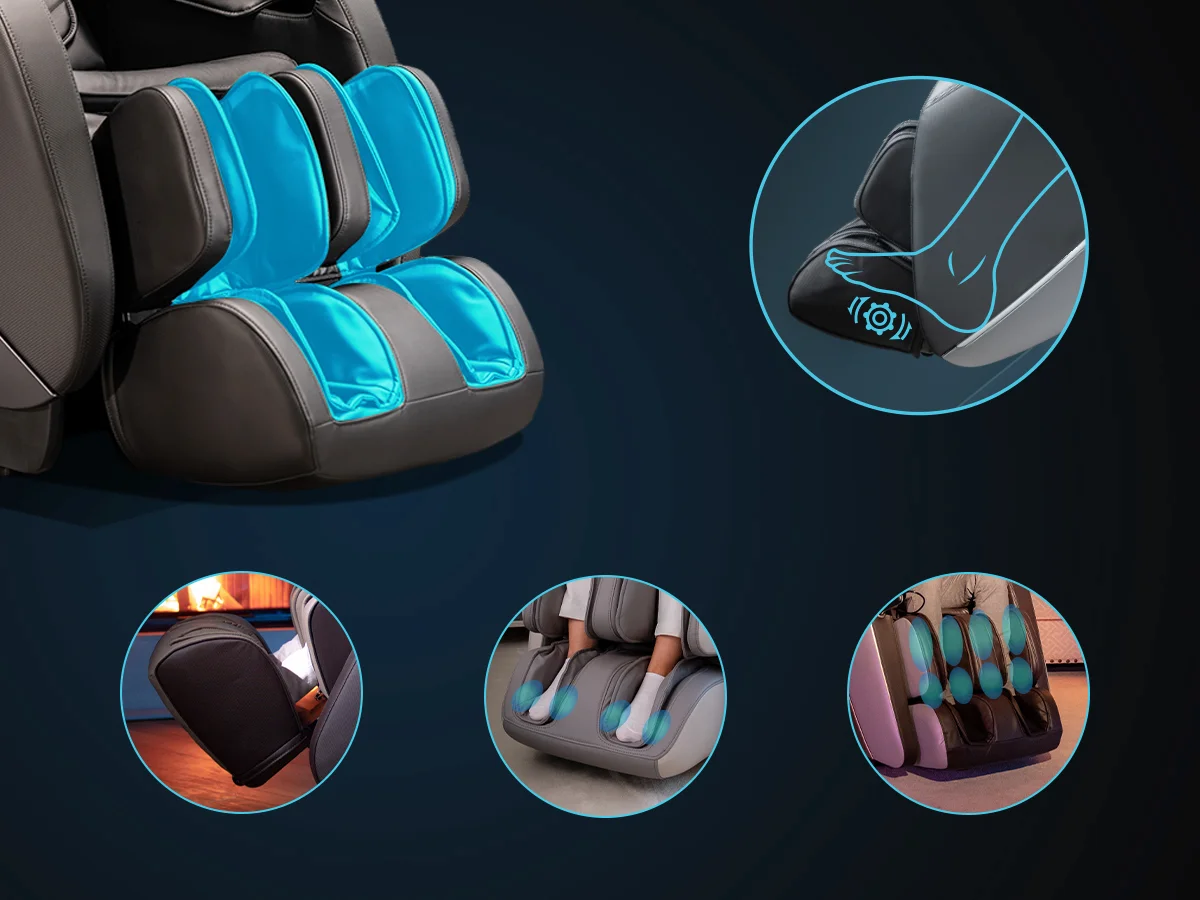 12 massage programs
| | | | |
| --- | --- | --- | --- |
| Back and Waist Massage | Relaxation Massage | Neck and Shoulder Massage | Full Body Massage |
| Stretching Massage | Spine Protection | Confortable Massage | Total Air Pressure |
| Fatigue Recovery | Buttocks Massage | Restful Sleep | Muscle Extension and Collateral Blood Flow Activation |
5 cm from the wall - Intelligent space saving function
The massage chair is designed for small spaces so a 5 cm distance is needed from the back wall when the massage chair is in the operating cycle. The seat of the armchair will slide forward without touching the back wall.
Pleasant appearance. Functional design
The dynamic shape of this massage chair was approached precisely from the need of users to save space in the house. This model is ideal for houses, apartments, offices, even where space is limited.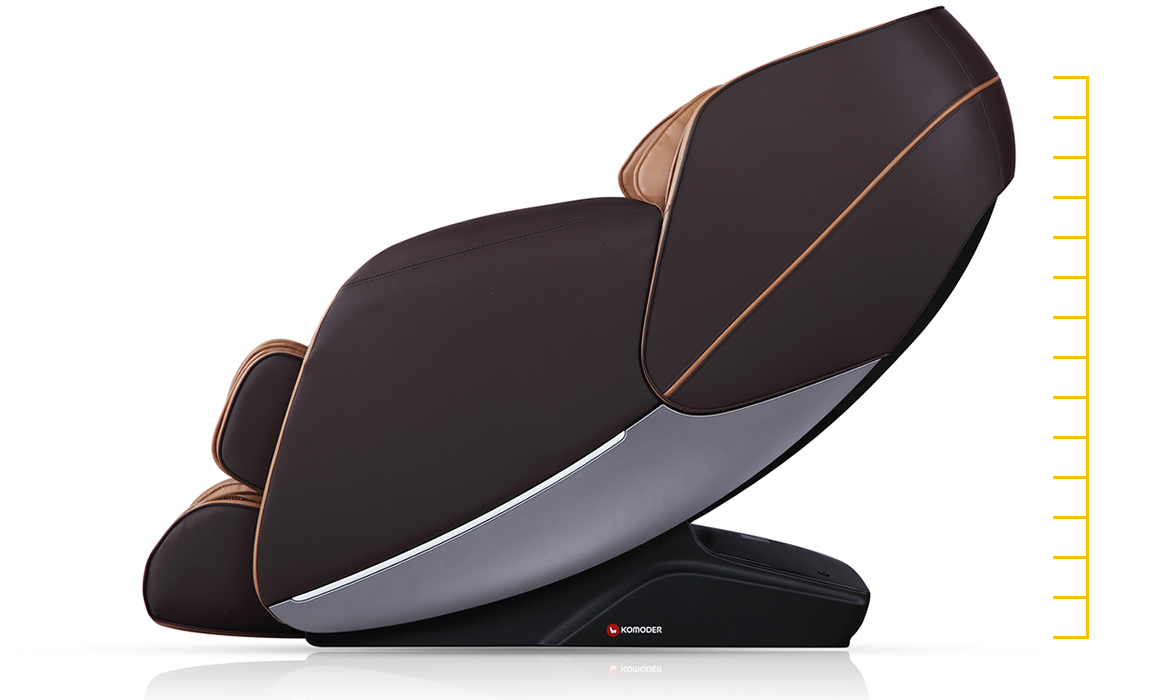 Smart scanning and perfect adaptation
MONACO is equipped with an automatic shoulder locating system. This system involves a preliminary scan of each massage session to detect the user's height and weight in order for the massage session to be customized.
3D massage system on a 135 cm SL rail with precise scanning of acupuncture points
MONACO is equipped with a set of 3D mechanical hands, which move up and down, stretching back and forth and additionally performing lateral movements. These mechanical hands help to detect each user's parameters: weight and height.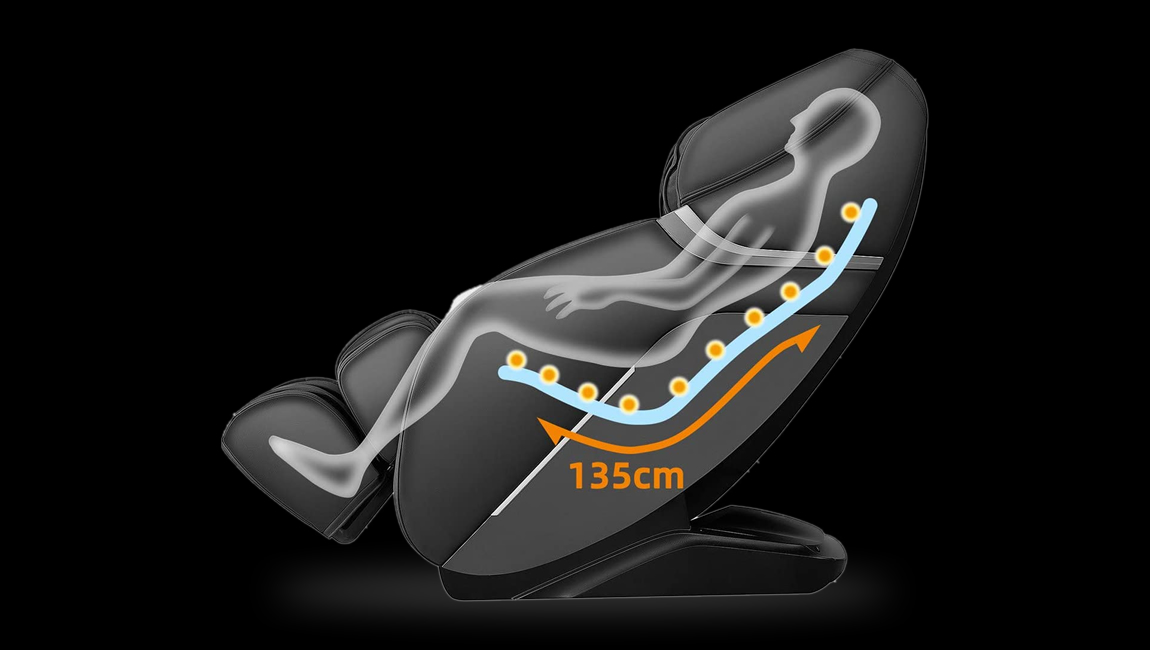 Remote control and support pocket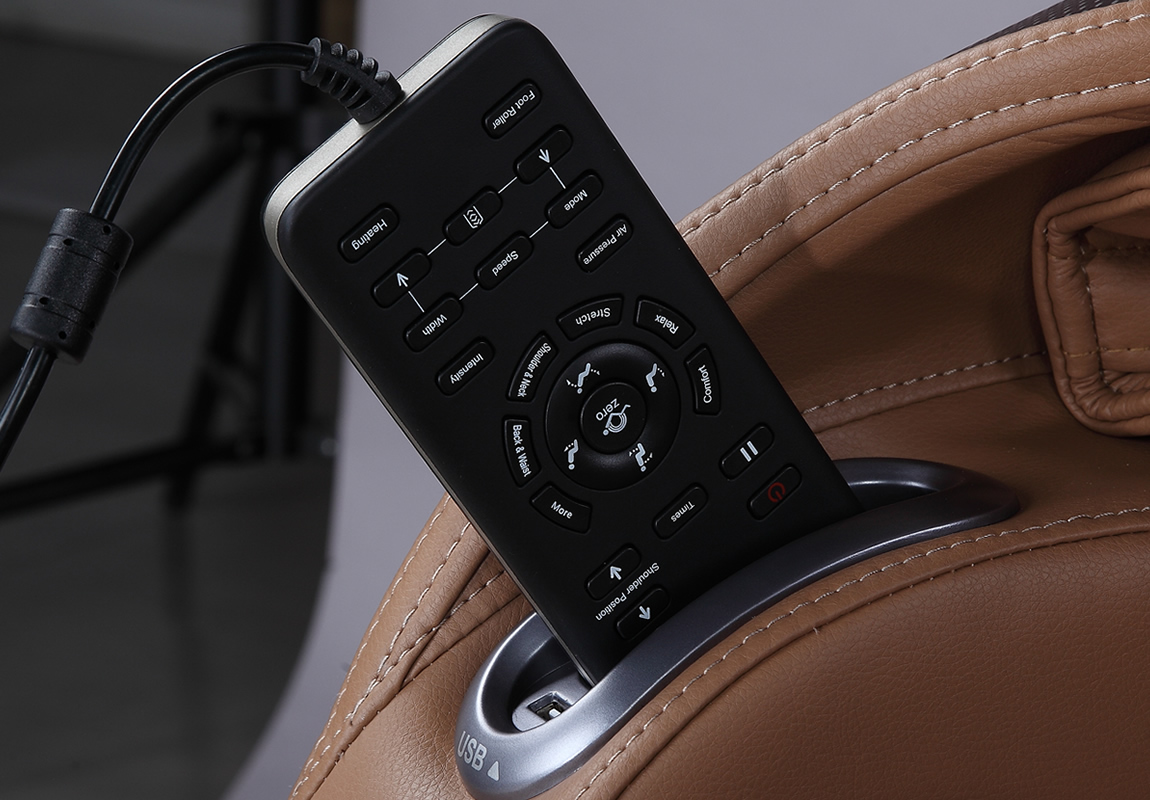 What is Zero Gravity?
This position puts you in a state of weightlessness in which you will be able to enjoy perfect relaxation. The new MONACO massage chair allows reclining in Zero Gravity positions using two reclining pistons.
Zero Gravity positions
By calling it "Zero Gravity" the thighs and calves are positioned at the same horizontal level as the shoulders. The center of gravity of the body changes and the gravitational force will be evenly distributed over the body. This is the ideal position for massage. Now is the time to experience the massage programs offered by this great massage chair.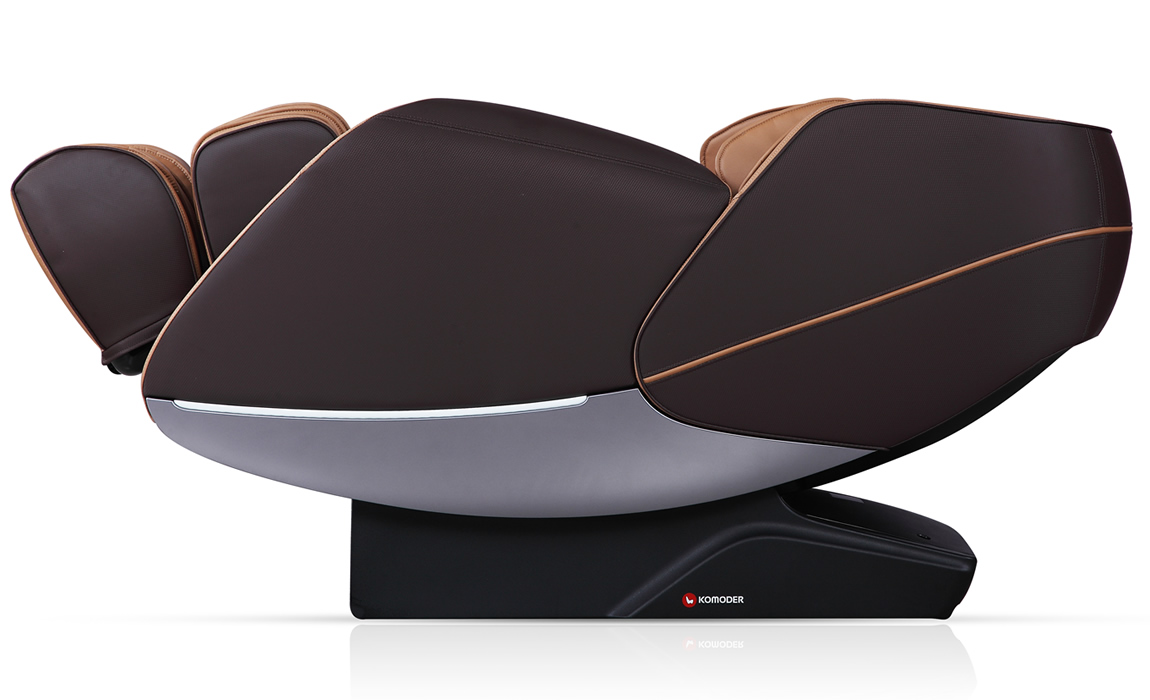 Built-in audio system. Amplify well-being!
You have the option of using a smartphone or tablet to play music. Connect the massage chair to your phone, tablet, or laptop via Bluetooth. The MONACO massage chair is equipped with a set of speakers built into the backrest, and through the Bluetooth connection, you will be able to listen to your favorite music directly from your mobile phone, for example.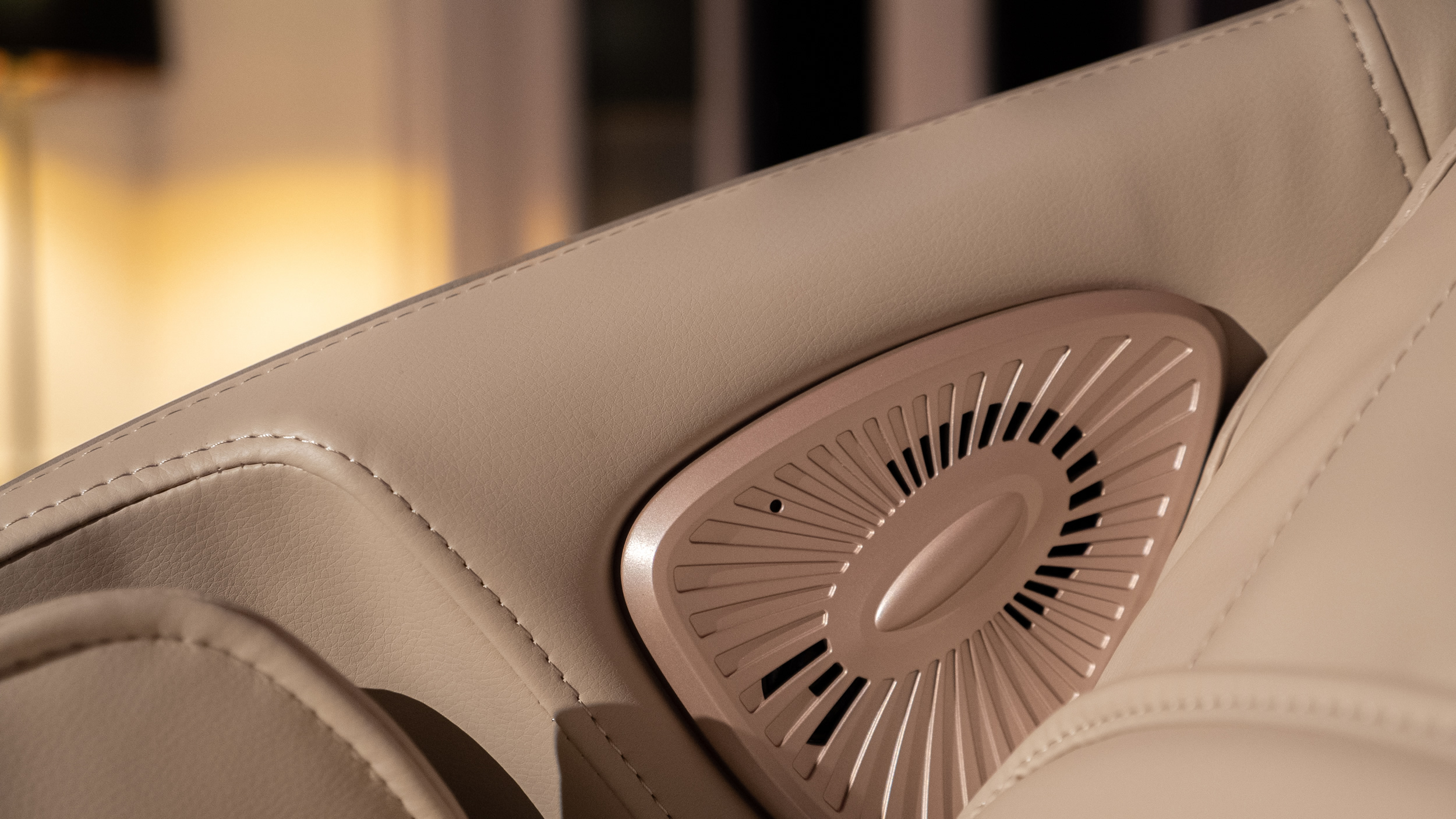 Specifications and technical characteristics
Automatic massage programs
12
5 Massage techniques
Tapping
Kneading
Knocking
Tapping and kneading
Shiatsu
Timer
Yes
3D massage on the entire back area
Yes. 135 cm SL rail
Fixed point massage function
Yes
Airbags intensity
3 levels adjustable
Massage speed
5 levels adjustable
Leg rest
20 cm extendable
Heating for lower back
Yes
Massage rollers
3D
Buttocks massage
Yes
Calves kneading
Yes
Reflexology
Yes. 3 levels adjustable
Remote control
Yes
Support pocket
Yes
Upholstery
Eco-friendly, antibacterial leather
Weight (kg)
90 kg
Power supply
220 - 230V
Dimensions
Request an Instant Price Quotation via Email!
Speak with One of Our Massage Chair Specialists! ☟
Get Expert Advice on Choosing the Perfect Massage Chair!
Our massage chair specialists are here to guide you towards the perfect choice!