FOCUS II Massage Chair - Our biggest-selling massage chair in the UK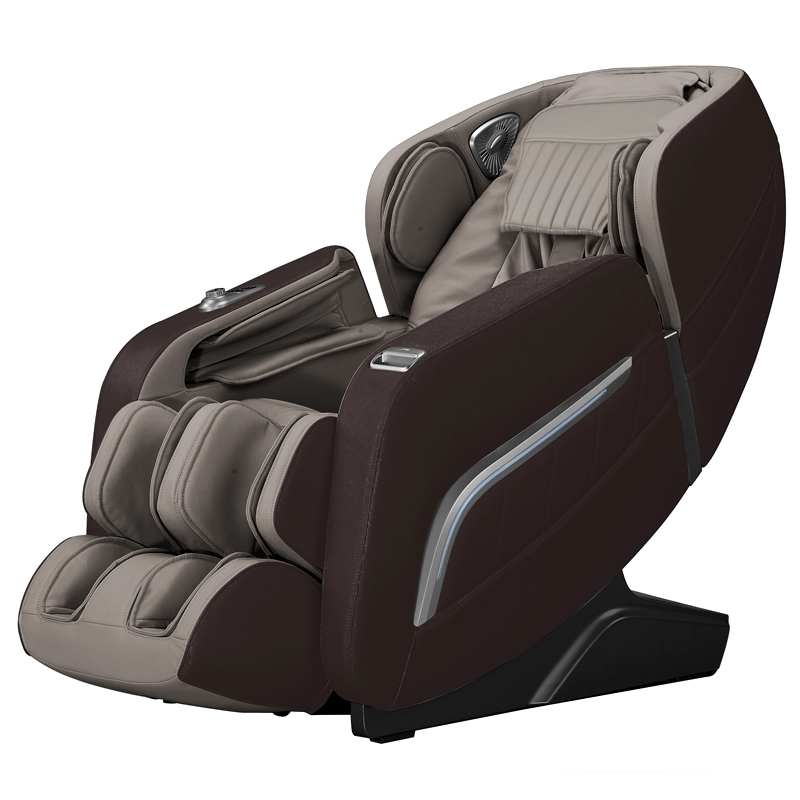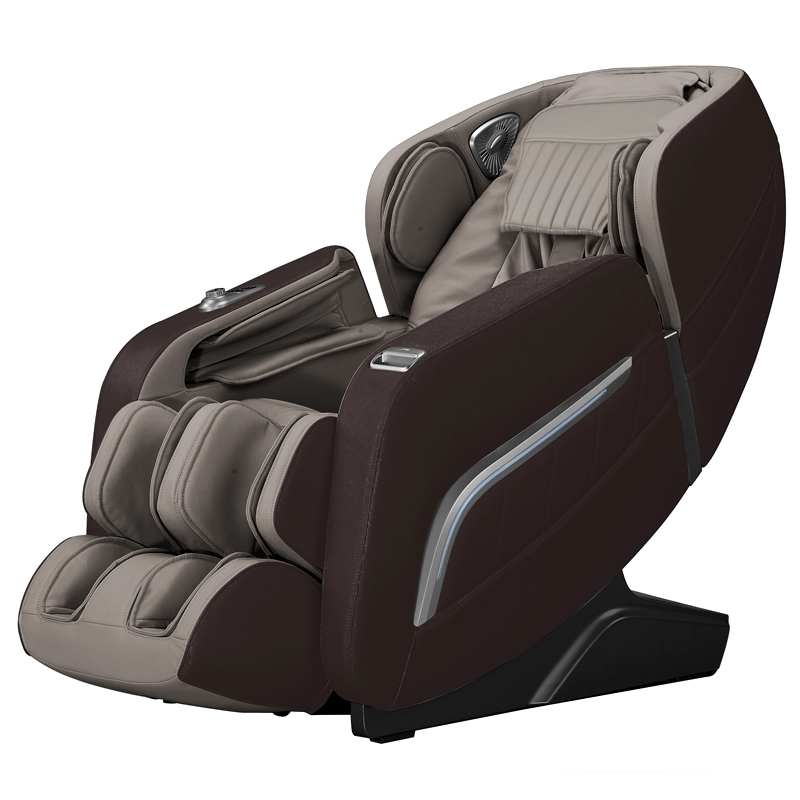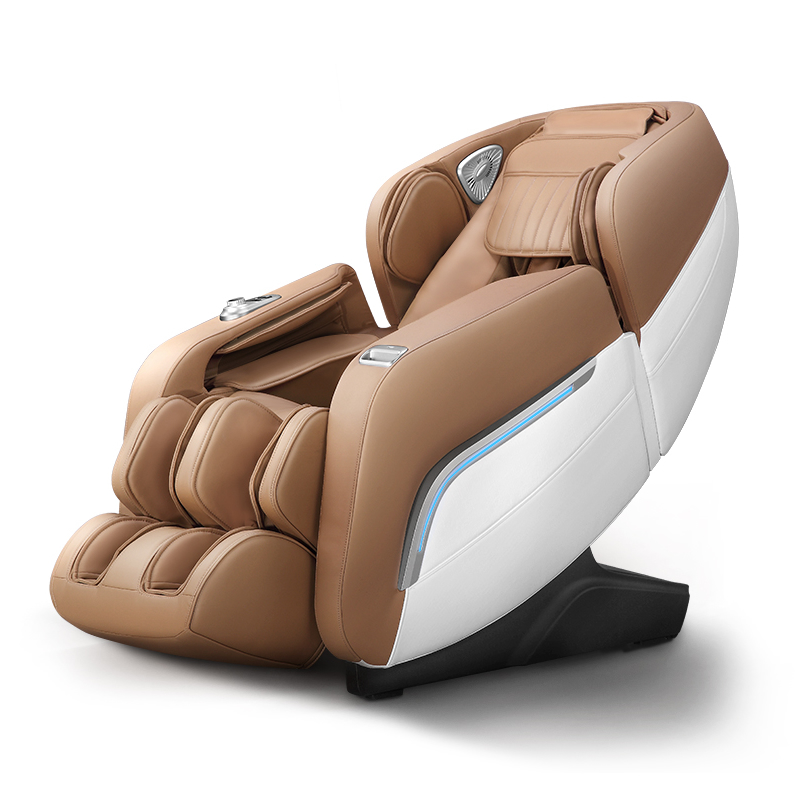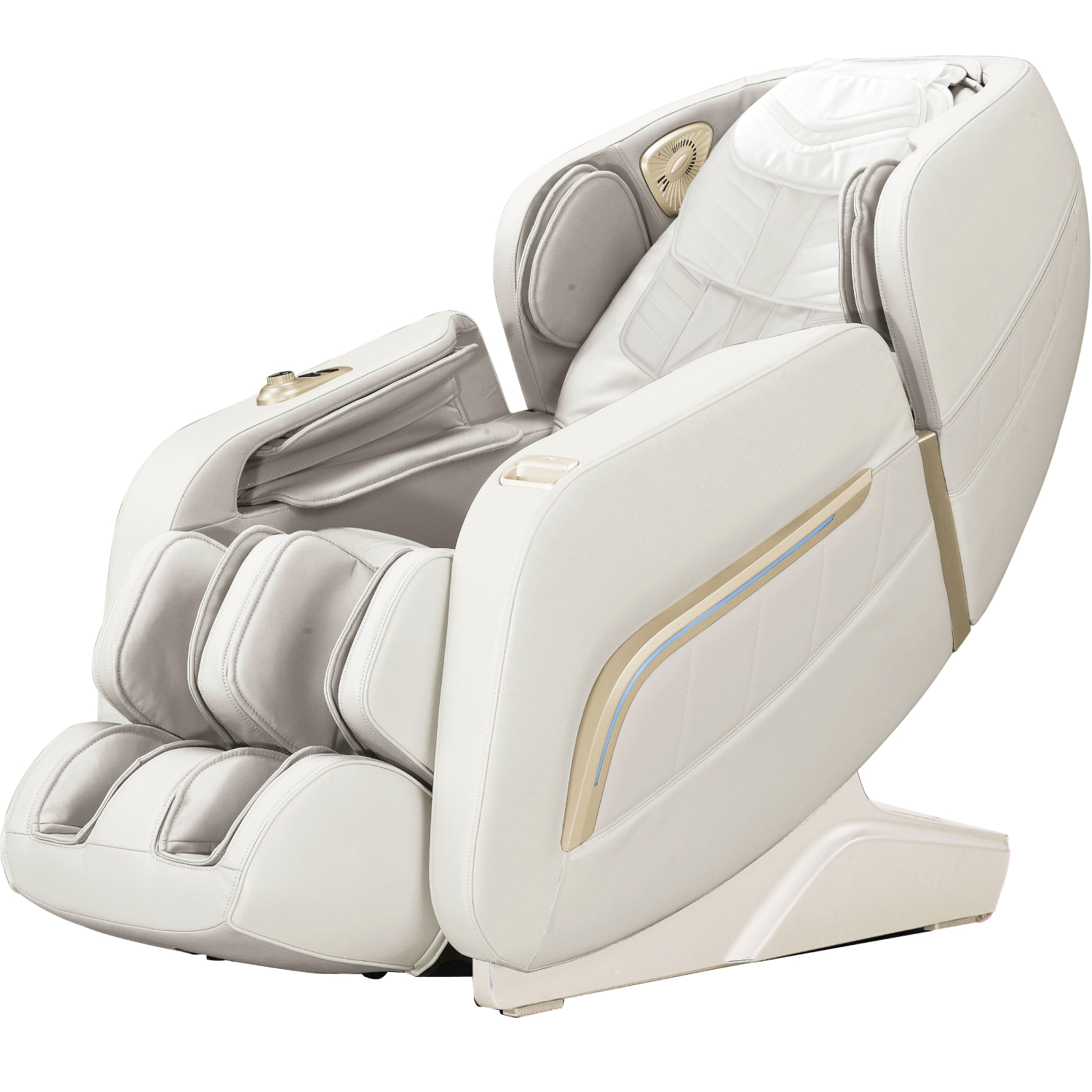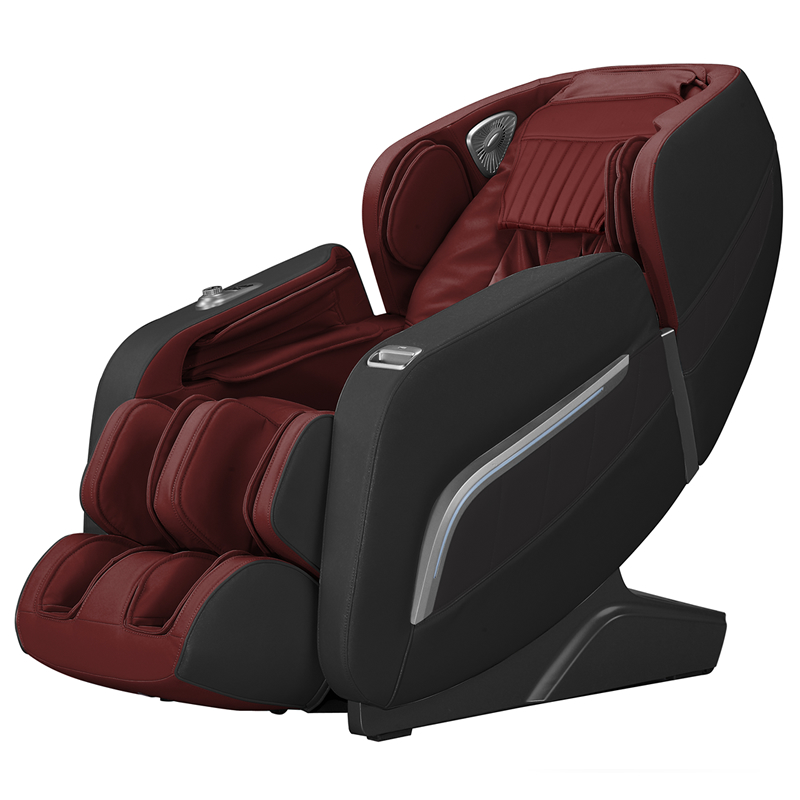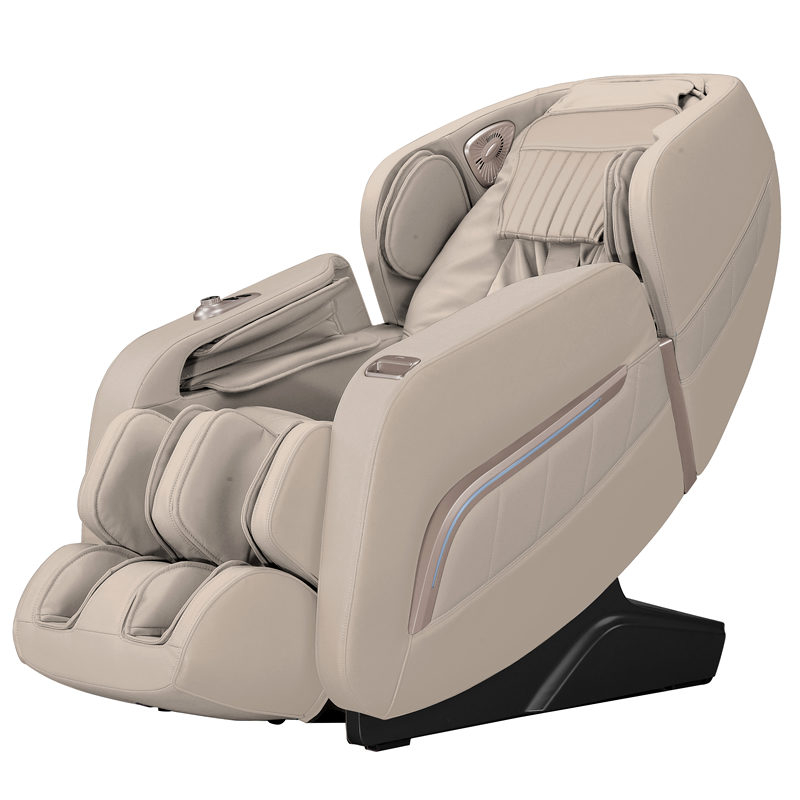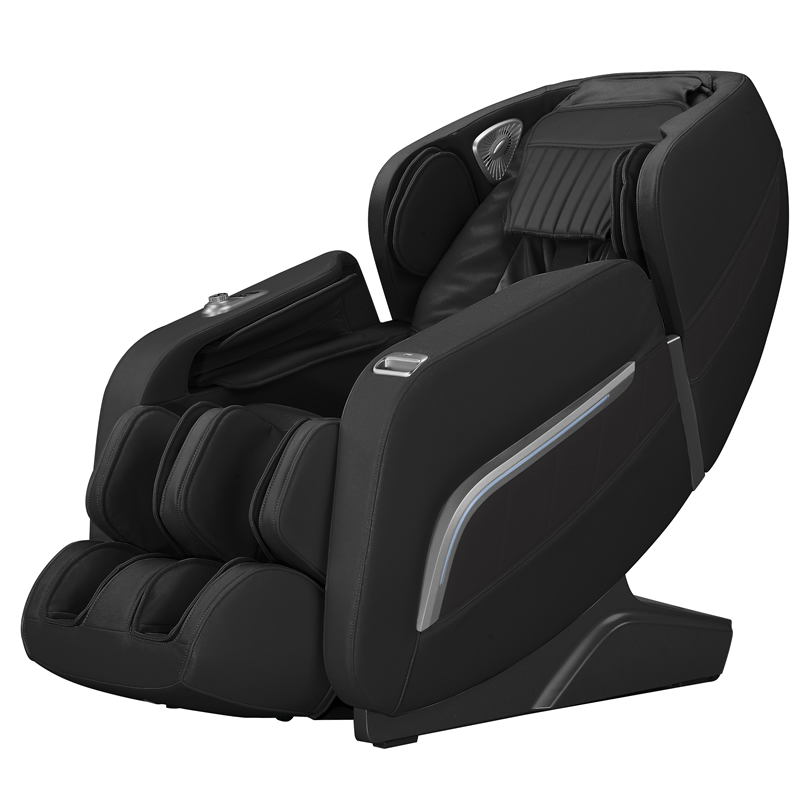 A massage chair designed for the entire family
The FOCUS II massaging chair will change your life — and the way you spend your spare time.
Equipped with four massage hands that have a built-in intelligent 3D function, this multifunctional massaging armchair offers silent, adjustable, and mobile operating for a full back massage.
The FOCUS II uses the new "L"-shaped massage system that runs on a 135 cm long curved rail — among the longest of its kind. The length of the massage rail guarantees a full body massage from head to knee and through the lumbar area.
The FOCUS II massage chair also offers a complete massage with the help of built-in airbags located around the user's shoulders, back, bottom, arms, and legs. The user can adjust the pressure of each airbag based on their personal preferences.
This effective and efficient massage chair will adapt to the contour of your body to provide you with an exceptional cervical and reflex-point therapy massage session, regardless of your height.
Efficient massages for the soles of your feet
The FOCUS II massage chair is equipped with a reflex-point therapy function, that delivers a foot massage with the aid of a triple roller system. This function is perfect for stimulating the nerve endings in the foot.
Reflex point therapy for maximum relaxation!
The chair provides reflex point therapy via a plate with mounted rollers. The leg rest extends automatically in order to adapt to different user heights. We recommend the FOCUS II reflex-point therapy function for users who have foot pains or spend a lot of time standing.
Invite a personal massage therapist into your home for 24/7 relaxation
The FOCUS II electric massage chair is equipped with a set of silent, mechanical, 3D-type massage hands that move in every direction and swivel from side to side. The intelligent massage hands help detect the basic physical dimensions of the user to create a fully personalised experience.
Personalised massages
By giving you the option of adjusting the massage mechanism, the FOCUS delivers a fully personalized massage with just a few button presses. Select the distance between the massage rollers or the preferred speed of your massage. Choose between a deep neck massage or use the roller function for posture correction — the choice is yours!
Experience the warmth of a heated massage session
The FOCUS II's built-in heating mechanism increases the effectiveness of your massages by making the warmer and cosier — perfect for long, dark winter nights. The FOCUS II uses carbon fibre as an effective material for delivering infrared warmth exactly where it's required.
Focused pain relief
The massage experience provided by the FOCUS II model is based on relaxation and pain relief. It's packed with technology that's used to alleviate lumbar and cervical pain — meaning it's a physical therapist as well as a massage therapist!
Shoulder massages with airbags
The shoulder-level airbags are meant to position your body perfectly in the massage chair to maximise the efficiency of the massage in the paravertebral muscle area.
Arm massages with airbags
The built-in airbags follow the natural curves of your arms to create a snug yet comfortable experience. The FOCUS II's perfectly positioned airbags will relax you and reinvigorate your arms and palms.
Foot massages with airbags
The footrest is equipped with airbags in order to pressure massage your feet.
Calf massages with airbags
A series of differently shaped airbags of various sizes deliver focused attention to your calves, ankles and feet. The result is a relaxing massage like no other. Activate the air pressure massage function to stimulate your acupuncture pressure points in exactly the right positions. This function will relax your feet and rejuvenate your leg muscles.
12 Automated programmes for your comfort
Experience the movements of a tireless professional masseuse through 12 automated programmes. and 6 types of massage provided by The FOCUS II massage chair offers six different types of massage for every mood and ailment.
Intelligent space-saving function
This flexible and versatile massage chair is designed for small spaces — you only need 5 cm of clearance from the wall or nearest obstacle for unhindered operation. The seat of the massage chair will slide forward without the back touching the wall or object behind it.
Aesthetically pleasing with in-built functionality
The dynamic design of this massage chair is a response to the needs of customers who wish to save space in their homes. This ergonomically designed armchair is perfect for offices, apartments, houses and just about any room where space is in short supply.
The FOCUS II massage chair scans your body and adapts to its dimensions
The FOCUS II electric massaging chair is equipped with an automated feature that recognizes the position of your shoulders. This system runs a scan before each massage to detect the height and weight of the user. This automated process ensures a personalised massage experience every time.
3D roller system
The FOCUS II massaging chair is equipped with a set of silent, 3D massage hands that move in all directions and swivel from side to side. These intelligent massage hands detect the basic dimensions of your body to create a truly custom massage experience.
Remote control with integrated storage
The FOCUS II massage chair is equipped with a USB port for charging mobile phones and tablets. And a remote control means you can customise your massages without getting out of the chair.
Voice controlled massages
Tell your massage chair to start the programme you want — when you want it. And if your position needs tweaking, just change it with a simple voice command. The FOCUS II makes everything easy, so you won't even have to lift a finger to enjoy a relaxing massage at home or at work.
Zero gravity joystick with control buttons
The FOCUS II electric massage chair gives you easy access to the control buttons. You don't have to stop the massage cycle to change the massage position. What's more, you can achieve your ideal seating position in a matter of seconds.
What is Zero Gravity?
This seating position gives you a sense of weightlessness that enhances any massage experience. The FOCUS II massage chair is able to easily glide into the Zero Gravity position with just the touch of a button.
Zero Gravity Positions
In the Zero Gravity position, your thighs and calves are raised to a position that's level with your shoulders. The body's centre of gravity is shifted and the gravitational pull is distributed equally across the entire surface of your body. This is the ideal massage position, and it's exceptionally easy to achieve with this highly customizable massaging armchair.
Built-in audio system!
The addition of music can take your relaxing massages to the next level. The FOCUS II from KOMODER allows you to play your favourite tunes through a high-quality, built-in speaker system.
Pair your phone, tablet or laptop with the massage chair via Bluetooth connectivity — for a completely wireless audio experience.
Find relief from muscle pain and tension
The targeted massages delivered by the FOCUS II massage chair facilitate bone regeneration, ease muscle strain and eliminate muscle tension — through gentle stretching of the arms, legs and back.
This multifunctional massaging armchair has 12 automated massage programmes that provide quality, fully personalised massages based on the dimensions, preferences and clinical needs of the user.
Extending leg rest
The integrated leg rest extends up to 15 centimetres. This means you can adjust it according to your height for a complete, customised massage experience that's both effective and comfortable.
Specifications and technical features
Timer
Yes
Full back massage
Yes
Power reclining backrest
Yes
Foot/legrest with massage
Extensible
Airbags in buttocks area
Yes
Calf airbags
Yes
Massage rollers
3D
Buttocks massage
Yes
Calf massage
Yes
Reflextherapy
Yes
Heating
For back
Remote Control
Yes
Remote control pocket
Yes
Upholstery
Antibacterial, ecological leather
Weight (kg)
90 kg
Rated voltage
220 - 230V
VIDEO User Manual:
Unboxing and Assembly:
Dimensions
Request an Instant Price Quotation via Email!
Speak with One of Our Massage Chair Specialists! ☟
Excellent. I could not be happier.
Tom Luis
Excellent. I could not be happier with my FOCUS 2 massage chair. You will be able to get your money's worth in massages. Congrats for the products and for great service here in London.
The right massage chair for my tiny sitting room
Christopher
Very happy with my choice! I was afraid that I won't find a proper massage chair that will fit into my sitting room. If you are looking for a full option massage chair but you lack the space I highly recommend it.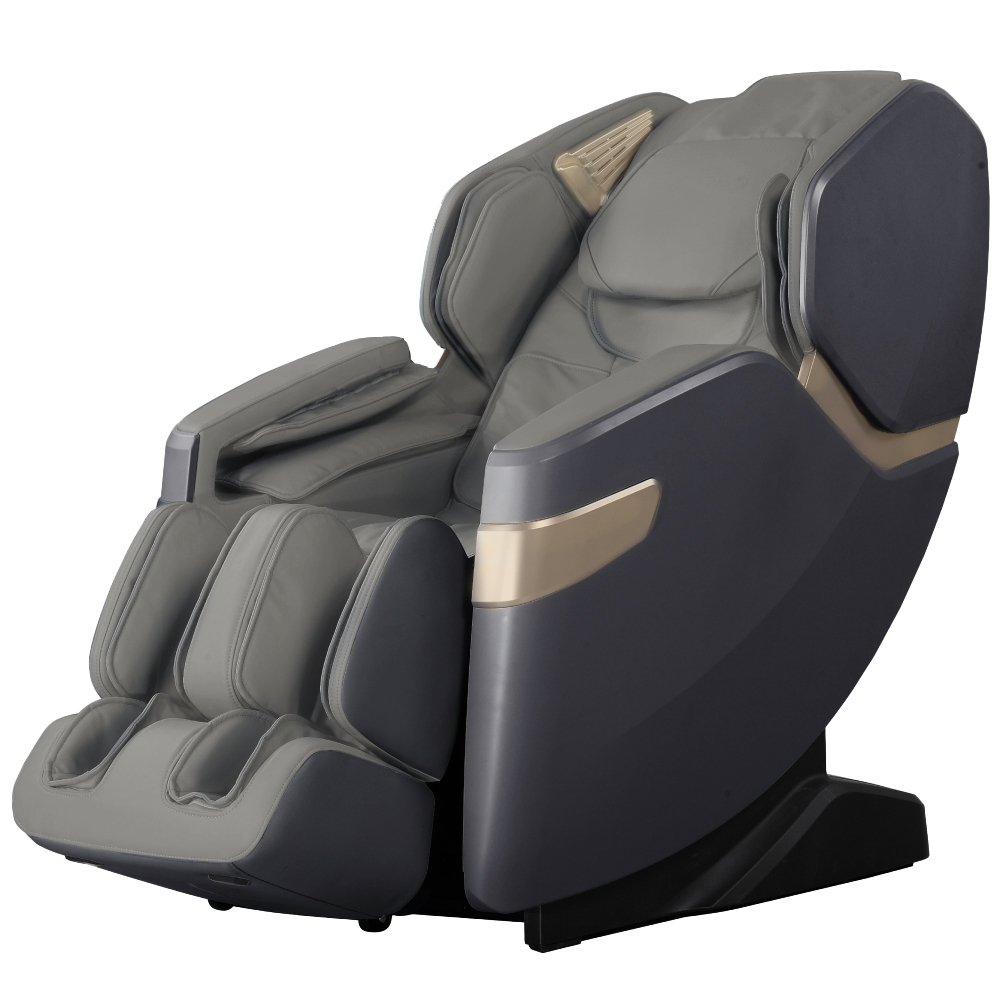 EVEREST FLEX II is Komoder's first massage chair designed to please tall people as well! Today's technology offers us a multitude of combinations and solutions, and EVEREST FLEX II focuses on a perfect back massage from the first cervical vertebra to the last sacral vertebra.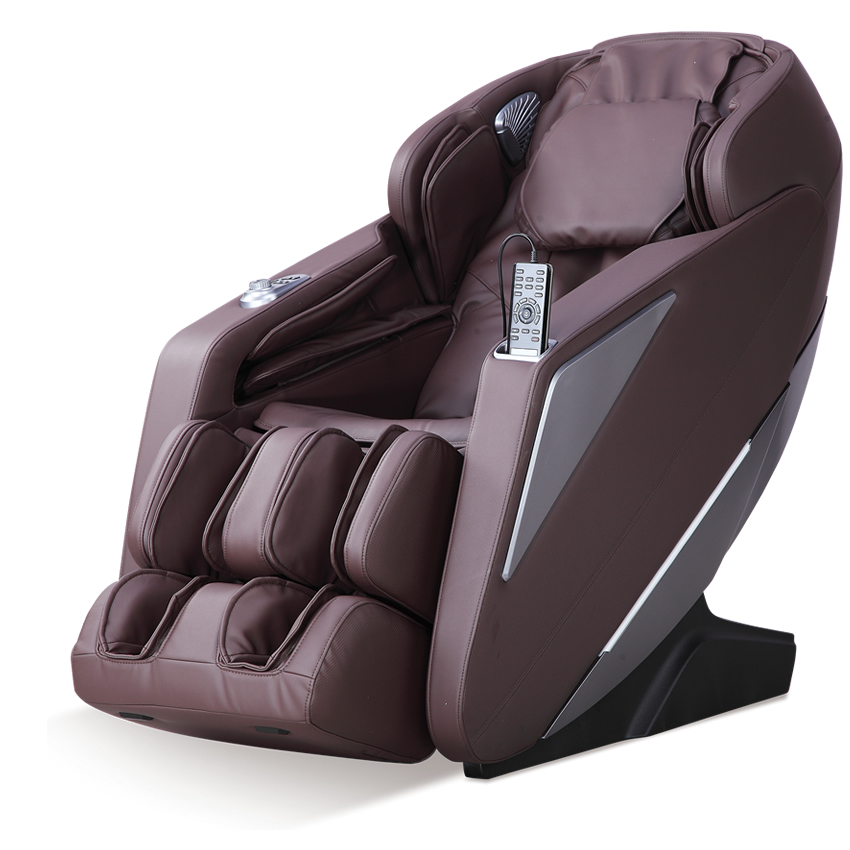 KOMODER VICTORIA 3D massage chair, 4 massage rollers, calf kneading, heating system, voice control, space saver, zero gravity, and Bluetooth connectivity
Get Expert Advice on Choosing the Perfect Massage Chair!
Our massage chair specialists are here to guide you towards the perfect choice!