At Komoder we have a variety of premium quality massage chairs to help you relax and forget about neck, back and foot pain. For a few years now, we have noticed a particular interest in Japanese massage chairs, that's why we wanted to present you a little more their characteristics to compare them with our models.
Main characteristics of Japanese massage chairs :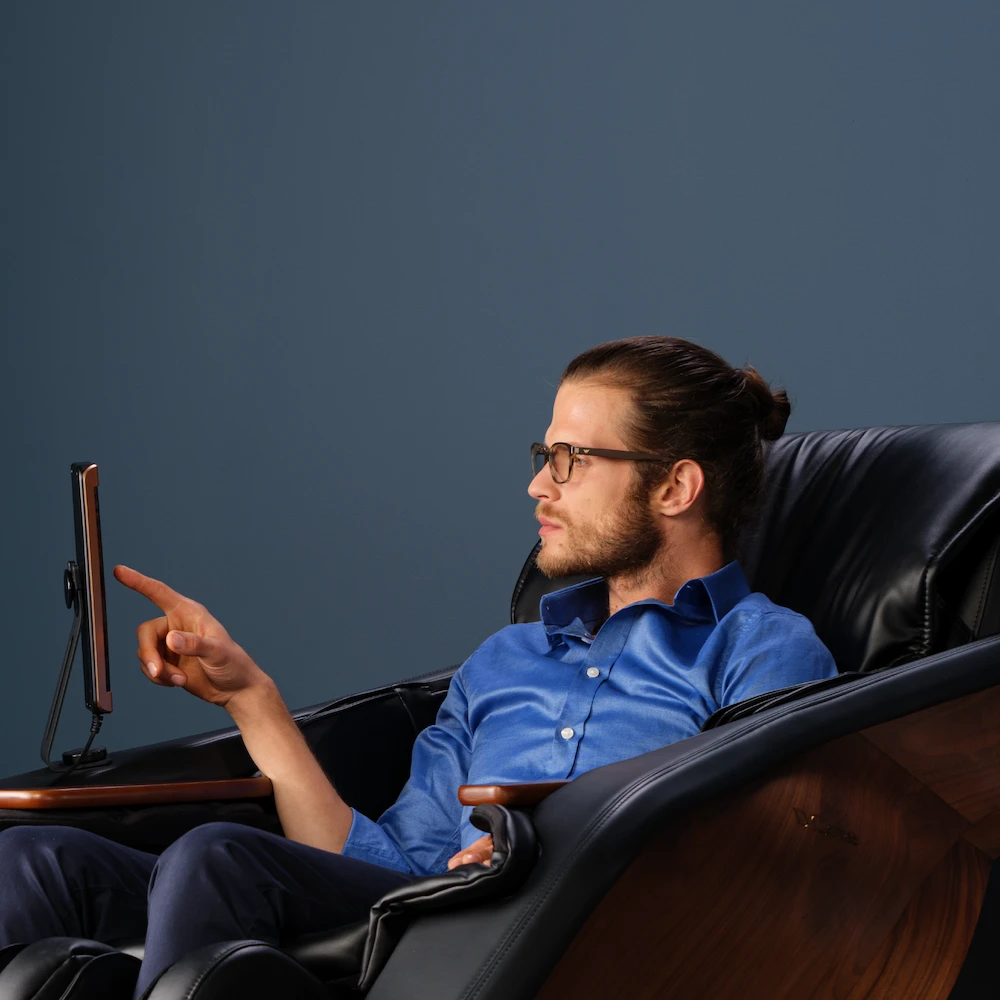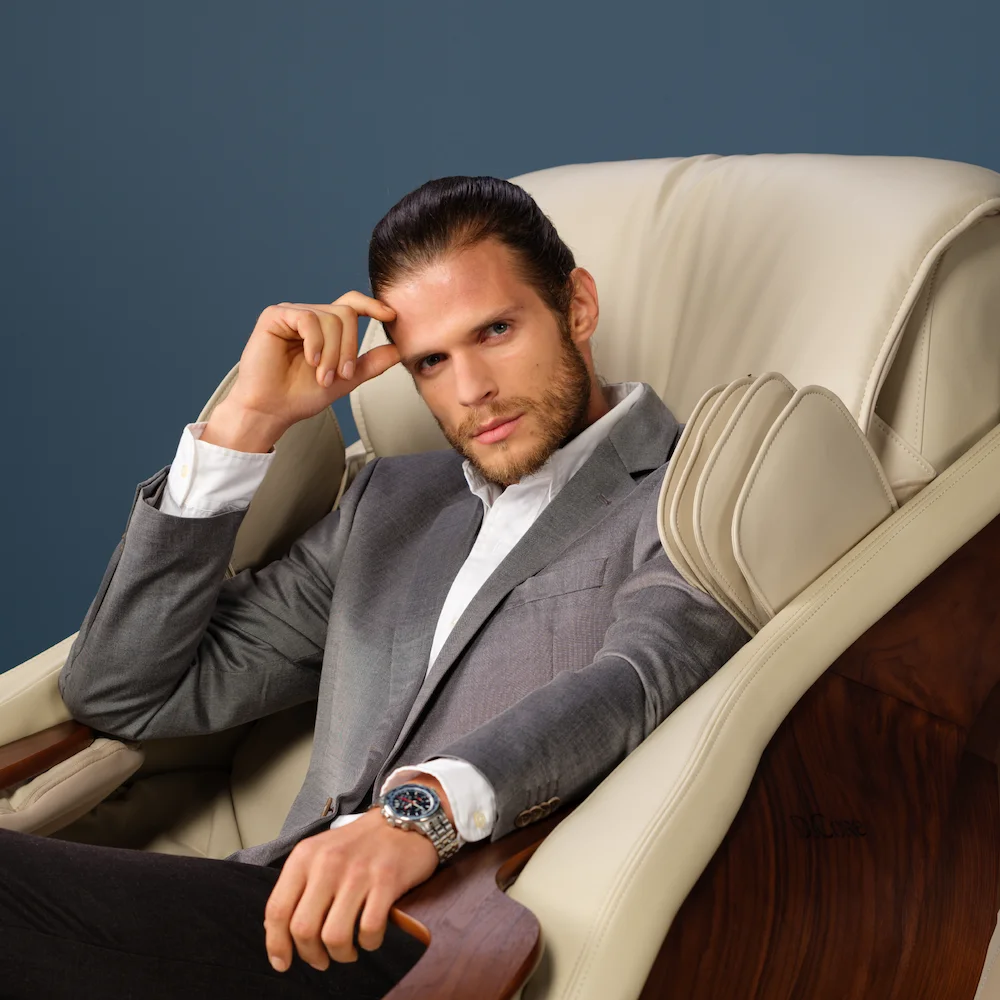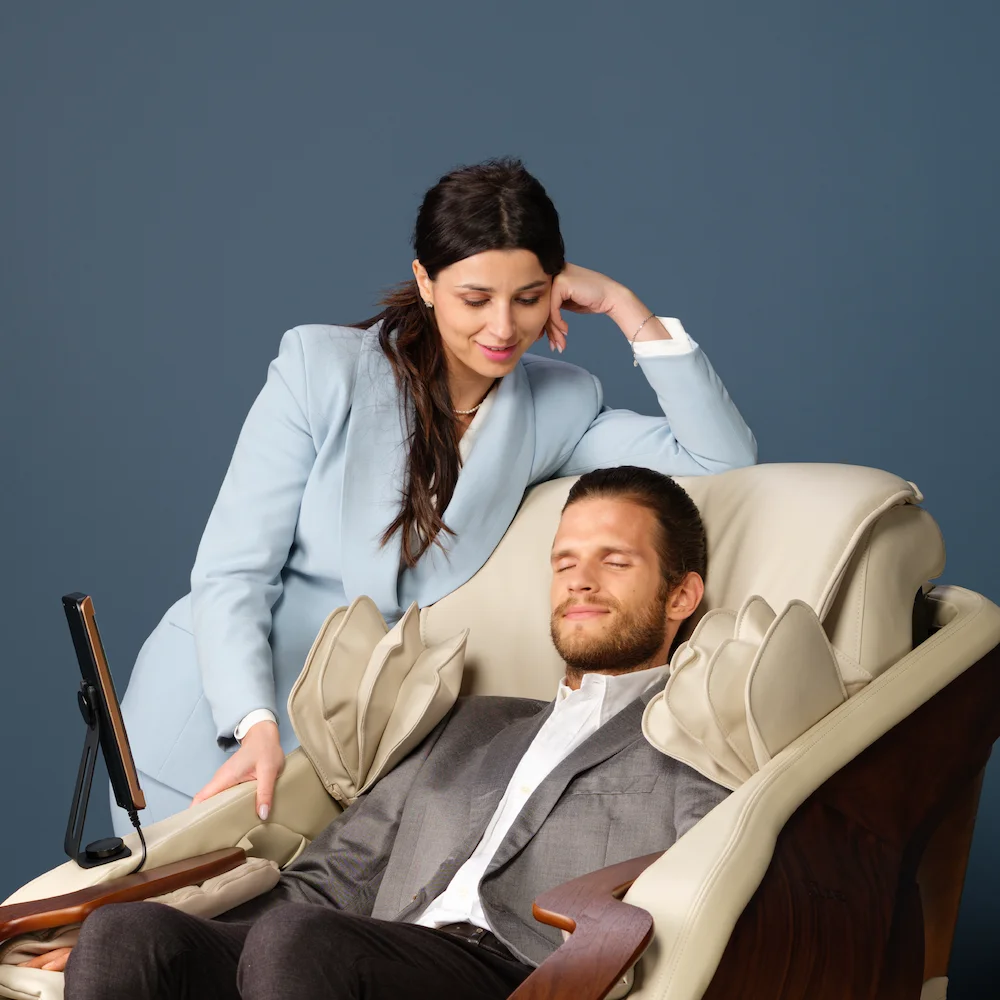 Made in Japan
As the title indicates, Japanese massage chairs are designed in Japan, by the company NIN which produces and distributes massage chairs not only in Japan, but all around the world.
The revolutionary Japanese massage chairs' structure and its mechanism simulate the shape and movements of a professional massager's hands and provide a truly therapeutic massage, well-being and lasting effects.
Japanese massage chairs have zero Gravity position
By pressing a button, the Japanese massage chair slides into the Zero Gravity position: the legs are carried backwards, while the body weight is comfortably supported by air cushions. In this way, circulation is stimulated throughout the body, the massage experience becomes more effective, and the feeling of floating is unsurpassed.
How Japanese massage chairs differ from European models and how can our Komoder models compete with Japanese massage chairs ?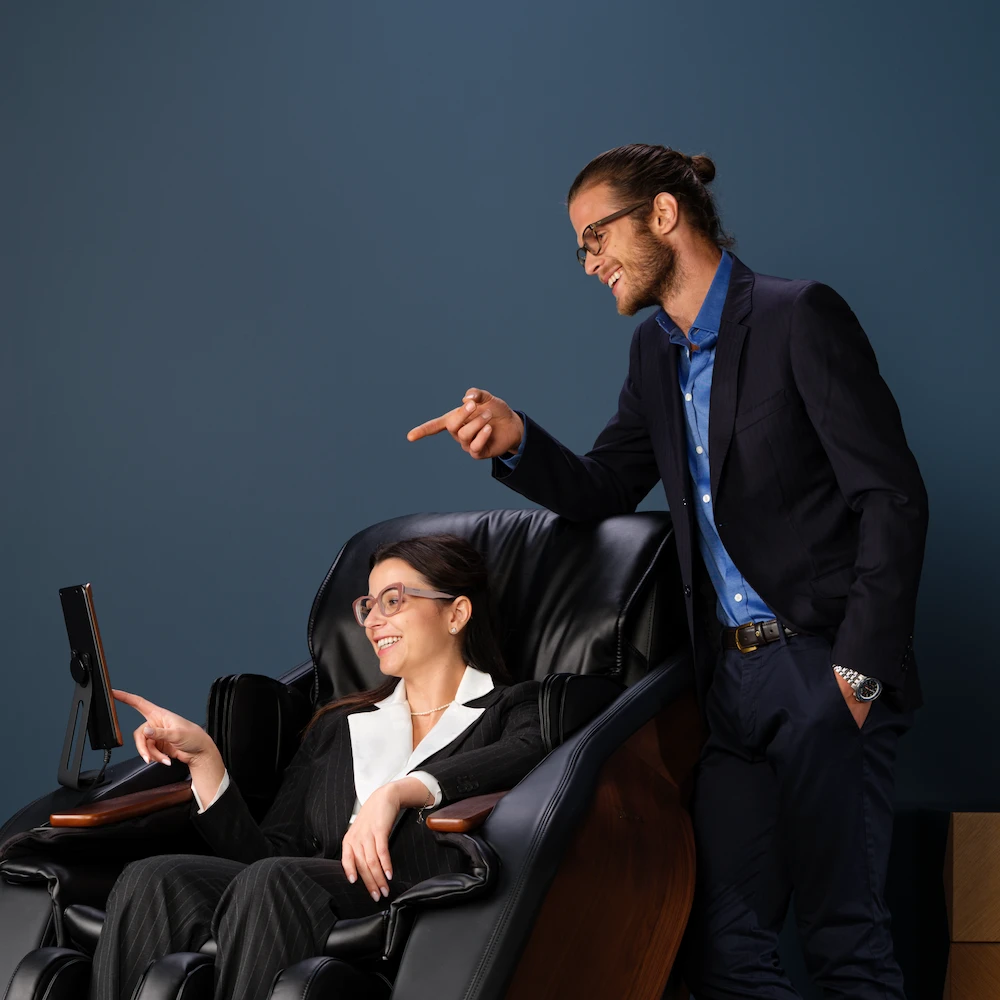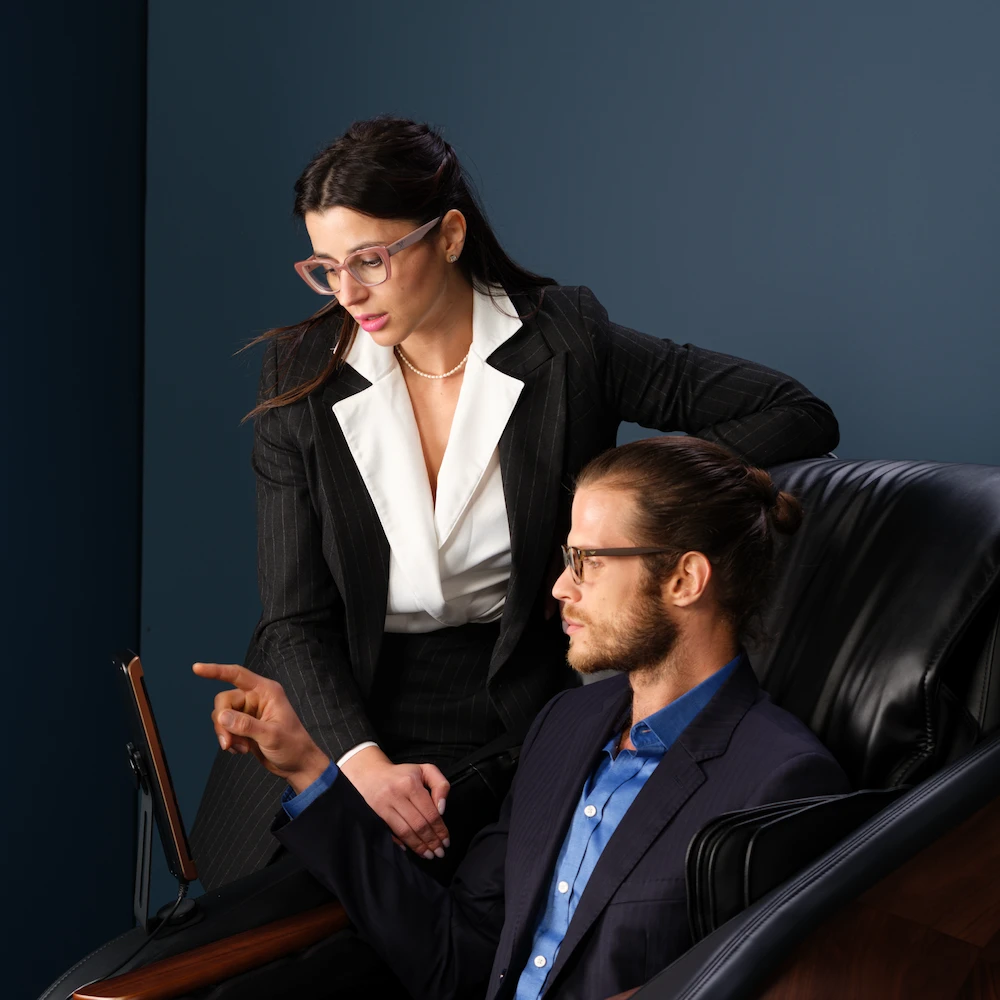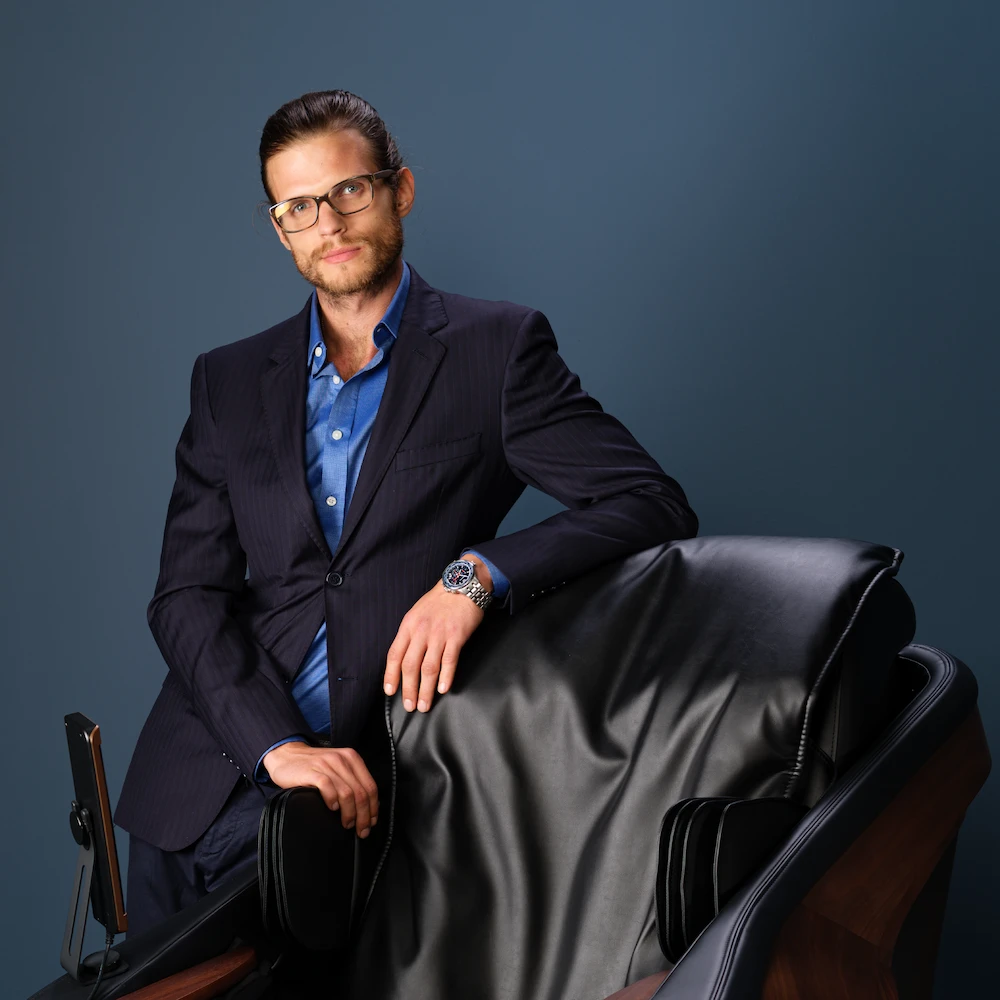 Ancient massage techniques and modern technology become one with our massage chairs. They are designed to improve your health and well-being through precision programs and perfect placement of the mechanisms.
As mentioned beforehand, Japanese massage chairs have been designed to reproduce the shape of a human finger and the movements of a massager, some models also use oscillating rollers to treat the deep tissue of your forearms and calves. That's why so many people are interested in this type of model. However, at Komoder we know that our models are much more competitive than Japanese massage chairs and we will explain why below:
A price range to suit your budget
Our Komoder chairs remain very interesting and attractive compared to the Japanese massage chairs because the cost of shipping inevitably raises the price of these products. Indeed, at Komoder, we know that the purchase of a massage chair remains an important investment, that is why we developed a series of products adapted to all the budgets and needs, so that you pay only once to have massages on request.
A variety of massage chairs to suit your personal pain
If you want to buy one of our best full body massage chair for pain relief, additional heating functions can help you in a very natural way. Also in comparison to Japanese massage chairs, our Komoder chairs adapt to your needs by offering a heating system in the areas of your body that need to be relaxed the most. For example, if you spend your day walking or doing a lot of sport, your feet and calves may be painful as they are under a lot of strain. So, unlike massage chairs from Japan, we offer you the LUXURY II model which can provide warmth and massage to your feet and calves.
Top quality warranty and after sales service
As you already know, an exceptional product is always accompanied by the exceptional services that define us: free delivery and installation, 3 years warranty and 5 years after sales service. You can enjoy a good massage with your eyes closed without worrying about how long your product will last. Our after-sales service is without a doubt the best and you won't be disappointed with our reactivity, because for every problem there is a solution.
At Komoder we listen carefully to our customers' needs
In any case, whatever your choice, at Komoder we are here to guide you and answer your questions. It is very often by discussing with our customers that we discover their real needs and that we can propose the most adapted model to their daily life. Our range extends from the most affordable massage chairs to the most luxurious massage chairs. And once again, even if Japanese massage chairs are very complete and offer a unique massage experience, the rest of our European models are also very attractive and offer different services that can sometimes better respond to your pain and soothe your daily life.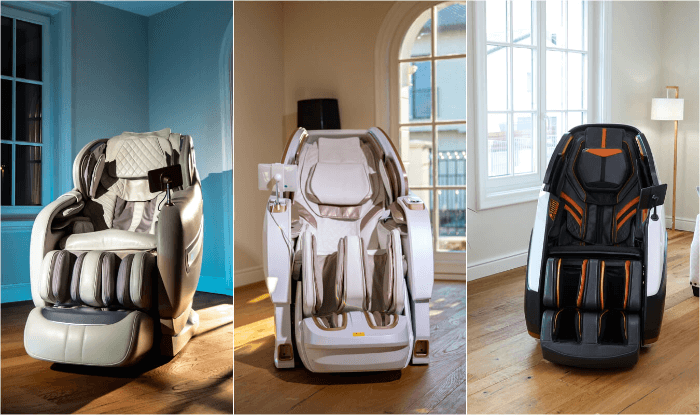 Leave your body in our massage chairs and go on a journey outside your physical body »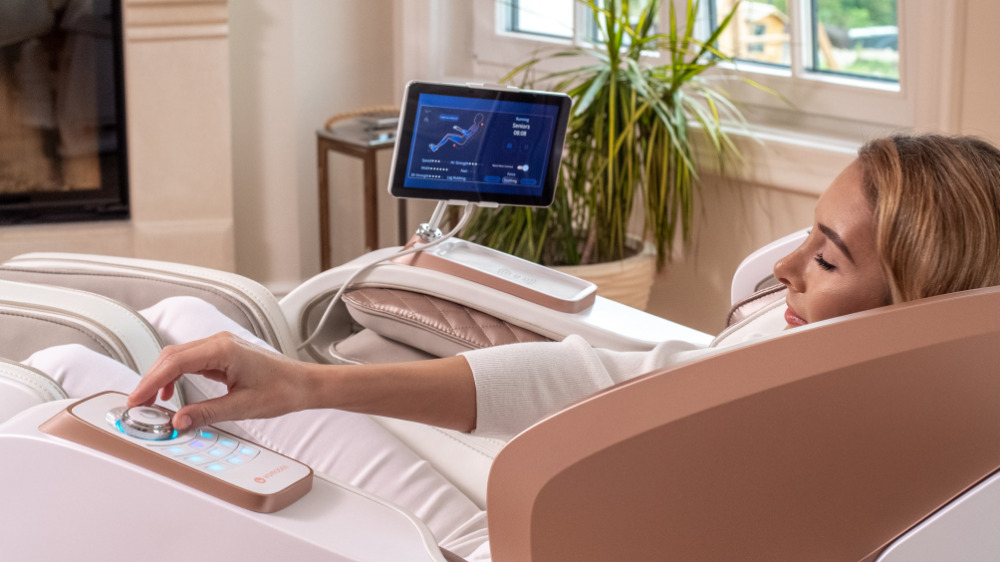 There's only one thing more luxurious than a stress-relief massage: luxury massages on demand, whenever you want them, with your very own luxury massage chair »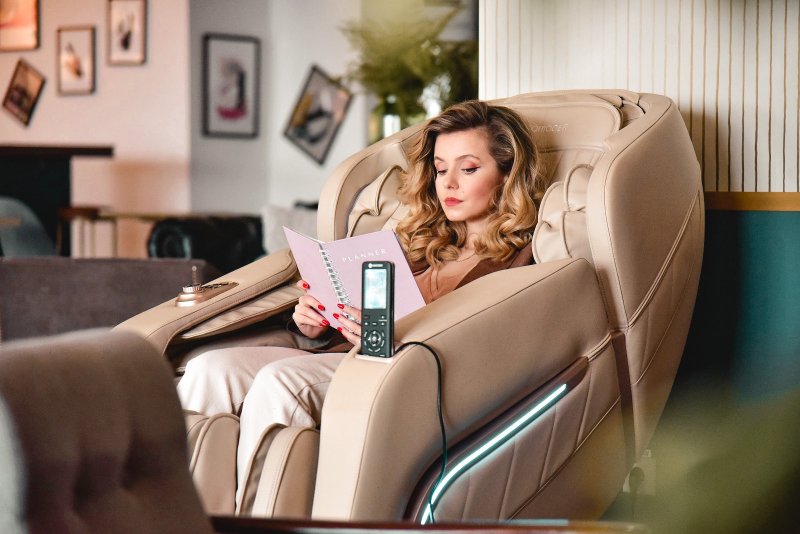 For many, having your own professional massage chair at home is the dream life upgrade »