Californian Massage: The Ultimate Guide to Relaxation and Wellness
Looking to unwind, destress, and rejuvenate? Consider Californian massage, a holistic massage technique that originated at the Esalen Institute in Big Sur, California. With its long, flowing strokes and focus on the whole person, it is the perfect way to treat yourself to a relaxing and therapeutic experience. In this article, we'll explore the principles, benefits, and conduct of a session, and look at massage chairs and technology.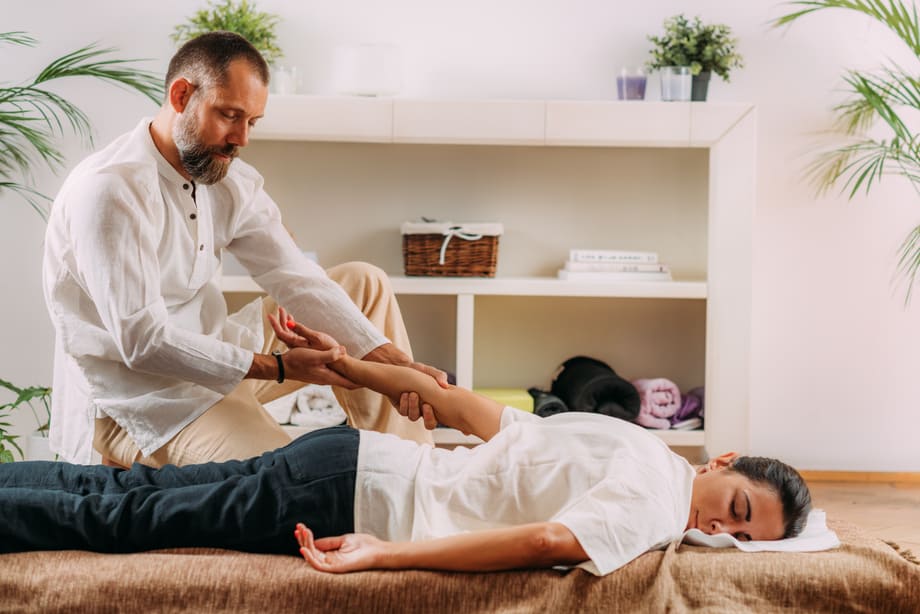 Principles of Californian Massage
While Japanese massage, such as shiatsu, typically focuses on specific pressure points and energy meridians, Californian massage takes a more fluid and intuitive approach, emphasizing full-body relaxation and the interconnection between body, mind, and spirit. It is based on the belief that healing one aspect of a person can positively impact all aspects of their being. This holistic approach to wellness is reflected in the techniques used during a Californian massage session, which focuses on the whole person rather than just the physical body. Massage therapists use long, flowing strokes, gentle stretching, and other techniques to release tension, improve circulation, and promote relaxation. A Californian massage session aims at creating a safe and nurturing environment in which the client can relax and heal.
Benefits of Californian Massage
One of the primary benefits of Californian massage is its ability to reduce stress and promote relaxation. By releasing tension in the muscles and promoting circulation, it can also alleviate pain and improve overall physical function. In addition, Californian massage can have a positive impact on mental and emotional well-being. Promoting relaxation and reducing stress can improve sleep, boost the immune system, and relieve symptoms of anxiety and depression. The focus on the whole person during a session promotes a sense of connection and wellbeing.
Conduct of a Californian Massage Session
During a typical Californian massage session, the client will lie on a massage table covered with a sheet or blanket. The therapist will use various techniques, including long strokes, kneading, and gentle stretching, to release tension and promote relaxation. Massage therapists often incorporate mindfulness and meditation into their practice, using guided imagery and breathing exercises to help clients relax and focus. Communication between the client and therapist is key during a session, as the therapist will need to adjust the pressure and intensity of their techniques based on the client's needs and feedback to give a good massage.
Massage Chairs and Technology
If you are struggling to find time to schedule an appointment or travel to a massage therapist, massage chairs are a convenient way to receive a massage in the comfort of your own home or office. While they may provide a different level of personalized attention and communication than a trained Californian massage therapist, massage chairs can still be an excellent option for those seeking the benefits of massage. They often come equipped with various features, such as different massage styles, heat therapy, and adjustable intensity levels. Some even incorporate advanced technologies, such as airbags and rollers, to provide a more immersive and realistic massage experience. So, whether you prefer the hands-on approach of a massage therapist or the convenience of a massage chair, there are many ways to experience the benefits of massage therapy and improve your overall health and wellness.
In conclusion, Californian massage is more than just a massage - it's a holistic approach to wellness and self-care. With its many benefits for the body, mind, and spirit, Californian massage is the ultimate way to treat yourself to a therapeutic and rejuvenating experience. If you're looking for resources for finding qualified massage therapists in your area, check out the International Massage Association website and book a session today to experience the ultimate in relaxation. If you'd rather stay home, consider getting a massage chair. With their advanced features and convenient accessibility, they offer a cost-effective and convenient way to enjoy the benefits of massage on your own schedule, in the comfort of your own home. So, whether you choose to book a session with a Californian massage therapist or invest in a massage chair for your home, your body, mind, and spirit will thank you for it!
At Komoder we have a variety of premium quality massage chairs to help you relax and forget about neck, back and foot pain »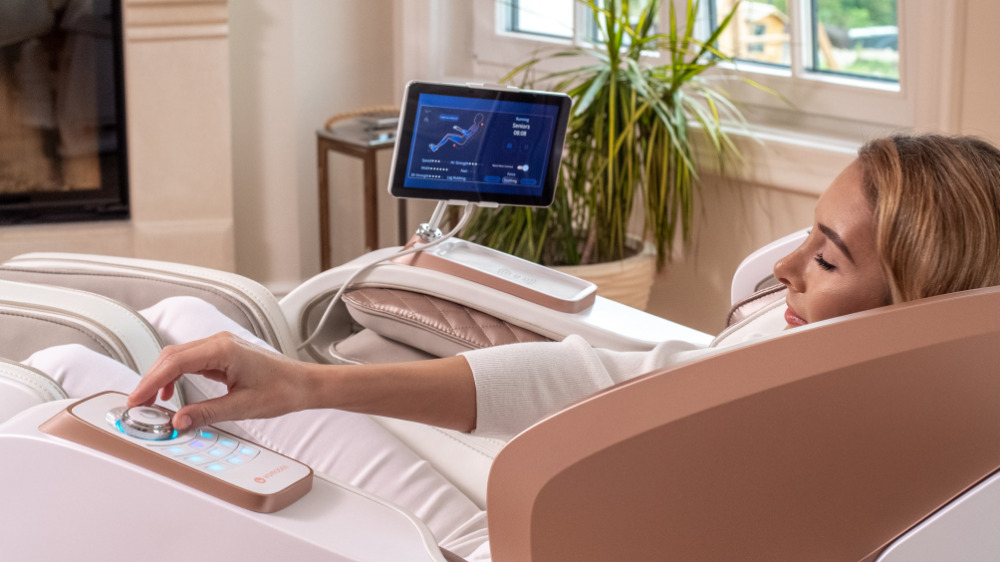 There's only one thing more luxurious than a stress-relief massage: luxury massages on demand, whenever you want them, with your very own luxury massage chair »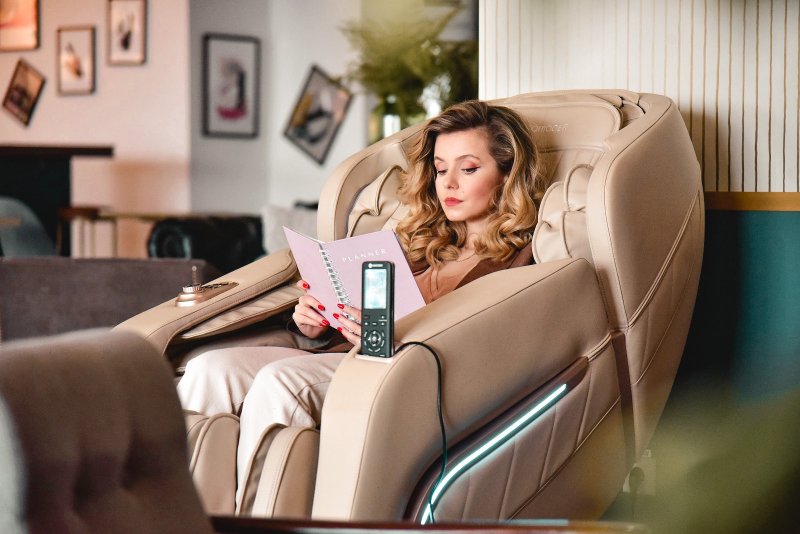 For many, having your own professional massage chair at home is the dream life upgrade »