PANASONIC MA70 Massage Chair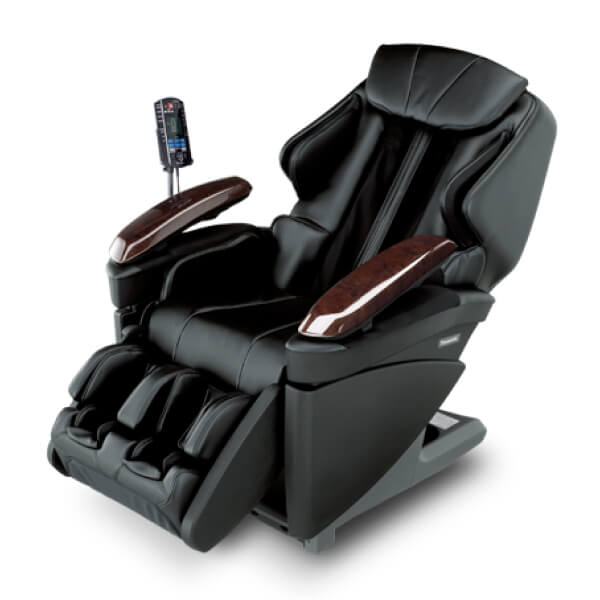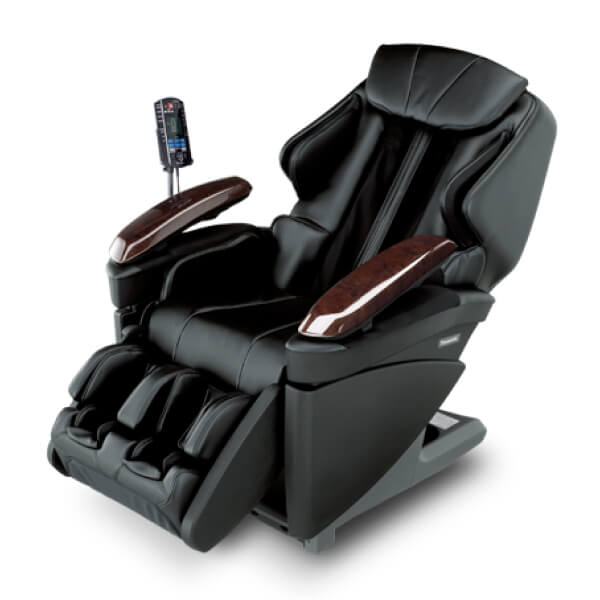 IN STOCK

3 YEARS WARRANTY

WHITE GLOVE DELIVERY
Request our Price list

☝ You will receive our price list in seconds
| | | | |
| --- | --- | --- | --- |
| 3D massage rollers | 6 massage rollers | Zero Gravity system | Back heating |
| Smart mechanism | Slide system | Bluetooth | iPhone / iPad App |
Ceramic Heated 3D Back Rollers.
The most interesting feature of the Panasonic EP-MA70 massage chair is its ceramic heating system that intensifies relaxation.

This system is used to warm up the back, waist, shoulders, and neck to temperatures up to 40 degrees Celsius.

For the first time in the industry, the ceramic systems are incorporated in the rollers, simulating the warm stones therapeutic massage treatment.
Functions and Massage Programs:
Heating System
Although the heating system is an element that improves the performance of any massage, there are actually few products that are equipped with one. This is why the Panasonic EP-MA70 massage chair is already above most similar chairs, making it a top product.
Vocal Guiding System
Having so many massage possibilities might get the user confused about which program could be best suited. Thus, this massage chair is designed with a vocal guiding system. After watching a short tutorial, the best massage choice will be easily selected.
Acupressure Function
The human body has approximately 350 acupressure points, specially distributed across the skin. 100 of them are located in the neck and back. All of this chair's massage techniques are specially designed to control these points and give a remarkable and efficient energizing massage.
Memory Program
Users have the possibility to create a personalized program. The settings will be memorized so that you can quickly access them whenever you like.
Easy Wheel Guided Movement
Moving the chair is easy due to the wheels it's equipped with.
Control Panel
This massage chair is equipped with a multi-colour wide controller to keep you informed and in control of the massage at all times.
Automatic Shoulder Position
Automatic shoulder position adjustment setting changes to match various body sizes of family members. The sensor technology delivers a gentle massage specifically contoured for each back and shoulder's unique structure, while giving special attention to the spine.
Special attention to the spine
When a massage starts, the range of the massage is automatically set to match the user's height.
Wider Neck / Shoulder Range
A wide range of therapeutic massage is covered vertically: 78 cm and horizontaly: 21 cm. The shoulder massage roller, wich protrudes 12.5 cm kneads the shoulders of individuals with large builds and hits all the right spots.
Massage rollers extend
Massage rollers extend to reach 12.5 cm ensuring effective relief of shoulder stiffness.
1. Invigorating Massage
A delicate and invigorating tapping massage, perfect for quickly increasing your tonus.
2. Intense Massage
A delicate massage technique to relax stiff muscles.
3. Shiatsu Massage
This technique simulates the deep thumb pressure massage, to penetrate and revive sore muscles.
4. Hip Massage
A sophisticated massage technique applied to the pelvis and torso with the airbags relaxing the back muscles.
5. Neck and Shoulder Massage
A calming and stimulating cycle that relaxes muscles in the neck and shoulder areas.
6. Lower Back Massage
Massage for middle and lower back. Perfect after a long and exhausting day at work.
Quality Materials and Attention to Details.
The Panasonic EP-MA70 massage chair is the only product in the industry covered with the highest quality calf leather.
Amazing Performance.
You will discover the amazing functional performance of this massage chair after the first few uses, but the elegant design will catch you eye at first glance. You will realize that the Panasonic EP-MA70 massage chair is an efficient investment, with incredible effects on your health.
Foot and Calf Stretching and Massage.
This technique improves flexibility by increasing the blood flow. A better flexibility means a better mobility.
Reflex Therapy and Foot Massage.
Foot massage stimulates the lymphatic drainage and strengthens the immune system. Moreover, if foot massage is performed on a daily basis and is combined with an appropriate diet, it can improve the body's detoxification process.
1. Ultra Massage
An intense massage session. Offers maximum stimulation and relaxation of the muscles.
2. Shiatsu Massage
This massage technique consists in maintaining and releasing pressure to relieve deep tissue tension and relax muscles.
3. Regular Massage
A massage with a maximum therapeutic effect that stimulates the energy flow, with most impact on neck and shoulders.
4. Swedish Massage
Rollers simulate slight hand pressure. Especially designed to relax muscles.
5. Roller Massage
Rollers move up and down the spine to reduce cervical discs tension and slightly relax the muscles.
6. Tapping
Simulates human hands fast tapping on back muscles, offering an invigorating and reviving sensation.
Recommended by the American Association of Chiropractors
Panasonic massage chairs are among the first to have been recommended by the American Association of Chiropractors.
Health Benefits
This association is the greatest chiropractic association in the world and it acknowledges the benefits of the Panasonic EP-MA70 on the physical and psychical health of its users.
6 Automatic Programs for the Whole Body

Yes

6 Manual Modes

Yes

Airbag Massage Area (cm2)

140-185

Massage Combinations

108 including 3D massage

Tapping Area (cm)

78

Massage Diameter (cm)

TBA

Back/Forth Massage (cm)

Approx. 5-21

Reclining Angle

Backrest: Approx. 120-170°
Footrest (calf/foot): Approx. 5-85°
Footrest (stretched): Approx. 15-95°

Reflex Therapy

Yes

Footrest

Yes

Calf Massage

Yes

Airbag Pressure (calf)

3: Approx. 32 kPa
2: Approx. 28 kPa
1: Approx. 16 kPa
(May vary with body area)

Massage Speed

Tapping: Approx. 190-520 rot/min
Roller: Approx. 36-91 sec
Other: Approx. 4-50 rot/min

Timer

Approx. 15 minutes (lower and upper back)

Automatic Reclining

Yes

Program Display

Yes

Reflex Therapy

Yes

Controller

Voice Control

Airbags

33

Foot and Calf Massage

Yes

Minimum Distance from the Wall

40cm

Rated Power

120W

Hand and Arm Massage

Yes

Hip and Waist Massage

Yes

Pelvis and Buttocks Massage

Yes

Headrest

Yes

Ottoman (up-down)

Yes

Wheels

Available

Dimensions – upright position (H x W x D) (cm)

Approx. 115 x 95 x 122

Dimensions – Reclined Position (H x W x D) (cm)

Approx. 66 x 95 x 202

Package Weight (kg)

99 kg

Net Weight (kg)

87 kg

Maximum User Weight (kg)

120 kg

Rated Voltage

220-230V

Rated Power for Heating

23W

ETL Approval

Yes

Colours

Black, Beige (ivory)
Panasonic EP MA70. Ivory or Black.
This massage chair is also available in other colours. According to the space and decor of the room, you can choose the colour that best suits your needs.
Request Massage Chairs Price List.
Very happy with it!
- from
Elena / Sweden
I am sorry for not being able to talk to you longer... was in the meeting almost whole day. As I nentioned we have received the chair and are very happy with it:) Thank you very much!
It is wonderful! We are very happy with the product.
- from
Mr. Bjørn / Tromsø, Norway
We have started using the chair. It is wonderful!!! We are very happy with the product. I must mention that your way of handling the customer and be in constant and prompt touch is really really appreciable. It is mainly because of your excellent salesmanship that we decided to buy it from your company. Please convey my appreciation of your services to your senior management. Also, if anybody wants to try the message chair before buying it, you can definately give our reference and we will be happy to entertain him. Once again with all the best wishes and appreciation. Please keep in touch.
Proper Storage
We have many warehouses across the Europe
and we store your chair in perfect conditions.
Safe handling
The massage chair is loaded mechanically,
with love and care.
We provide free shipping
In most cases, we transport the massage chairs
in our own vehicles, using our employees.
Handling and Assembly.
We have installed the chair.
Enjoy your massage!
Leave your details and we will call you as soon as possible.
Please fill in the form and one of our consultant will contact you as soon as possible to identify the model of the massage chair that fits your needs. Our specialist will take into account the height and weight of the future massage chair users.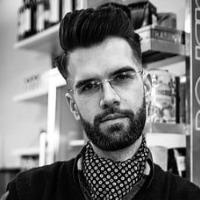 ALEX - Sales Agent
Online Dept.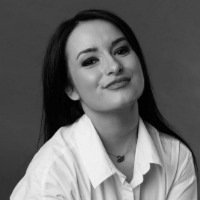 Call us now